Answered: Can Employees Leave Google Reviews?
Oct 26, 2023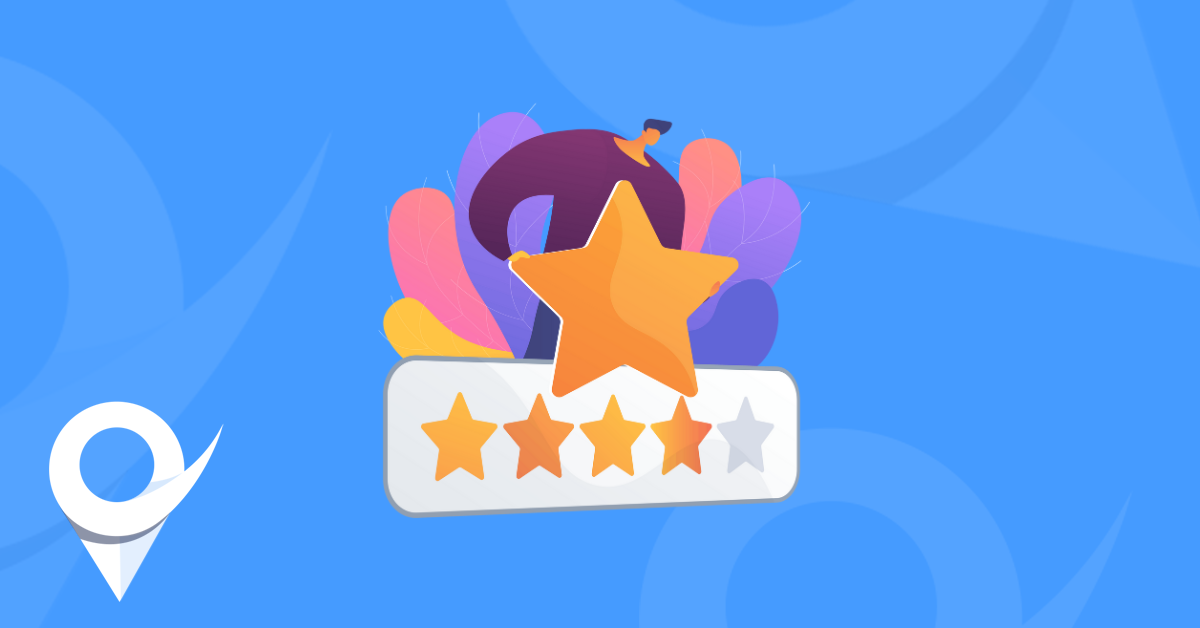 "Can employees leave Google reviews?" is a question that often stirs debate among business owners and managers.
This article aims to unravel Google's guidelines surrounding this matter, delving into both positive and negative reviews left by employees. We'll also explore how you can handle negative feedback from disgruntled employees, ensuring your online reputation remains intact.
Can Employees Leave Google Reviews?
Anyone with a Google account can leave a review for your business on Google My Business.
This includes your employees, who may feel compelled to share their perspective about the company. While this is technically possible, it's essential to note that this practice goes against Google's guidelines.
What Google Says About Employee Reviews
Google places a high value on transparency and authenticity when it comes to reviews.
According to the Google My Business support pages, it's clear that the tech giant takes conflicts of interest seriously, particularly in the context of employee reviews.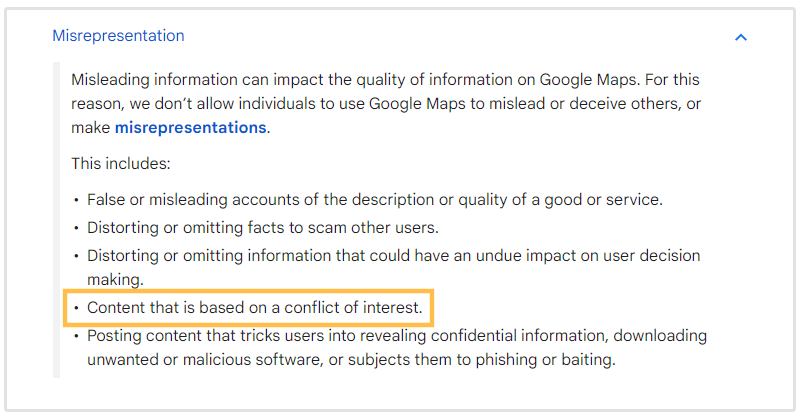 Under Google's conflict of interest policy, current or former employees are discouraged from leaving reviews about their experiences working for the company.
The reason behind this is simple: employees have an inherent bias towards the company they work for, making it impossible for them to provide an impartial review.
This policy isn't limited to positive reviews alone; even negative reviews from disgruntled employees fall under this category.
As per Google's guidelines, reviews should be based on real experiences from actual customers. When an employee or ex-employee reviews a business, it can distort the true image of that business and undermine the authenticity of its reviews.
In essence, Google's guidelines aim to maintain the integrity of reviews by ensuring they reflect genuine customer experiences. This is why it's crucial for businesses to adhere strictly to these rules and discourage employees from reviewing their own company on Google.
How to Deal with a Negative Review from a Disgruntled Employee
Dealing with negative reviews from disgruntled employees can be a challenging task for any business owner or Google My Business manager. However, it's not an impossible task. Here are some steps you can take to effectively address this issue:
Identify the Review: The first step is to identify the review and confirm that it was indeed written by an employee. This can usually be done by checking the name of the reviewer against your employee records.
Report the Review to Google: Once confirmed, you can report the review to Google. Find your Google My Business profile on Google, locate the review, click on the three-dot menu next to it, and select "Report review." This is where you make your case that the review violates Google's policy due to a conflict of interest.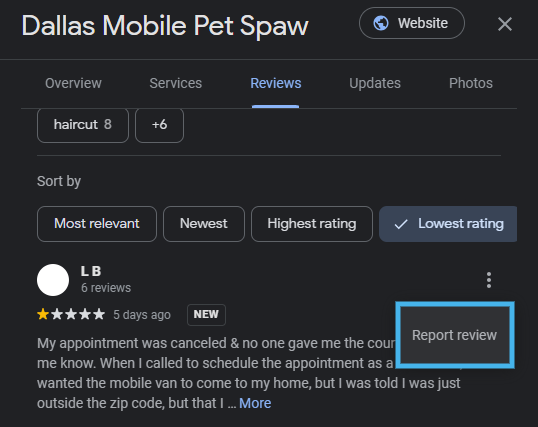 Follow Up: Google may take a few days to process your complaint, so it's essential to follow up if you don't receive a response within a week. You can contact support directly through the Google My Business support page.
While these steps can help in removing the negative reviews, it's also important to consider why the employee left a negative review in the first place.
If the review highlights genuine issues within your company, it could be a wake-up call for you to address these problems.
Remember, a negative review can sometimes be a valuable source of feedback. It might reveal areas for improvement that you weren't previously aware of. Therefore, instead of merely viewing the review as a problem, see it as an opportunity to improve your business operations and enhance your company culture.
In the end, maintaining a positive business environment and promptly addressing any internal issues will not only prevent such reviews but also contribute to the overall growth and success of your business.
Wrapping Up
In the digital age, Google reviews have a big impact over a business's reputation. While Google's review platform provides a valuable space for customer feedback, it's crucial to ensure its use aligns with Google's guidelines.
Although facing negative reviews, especially from employees, can be challenging, it also offers an opportunity for growth and improvement. By adhering to Google's policies and proactively addressing internal issues, businesses can uphold their online reputation and foster a positive work environment that reflects in their customer interactions.