GMB Meaning & Why You Need It For Your Business
Dec 14, 2021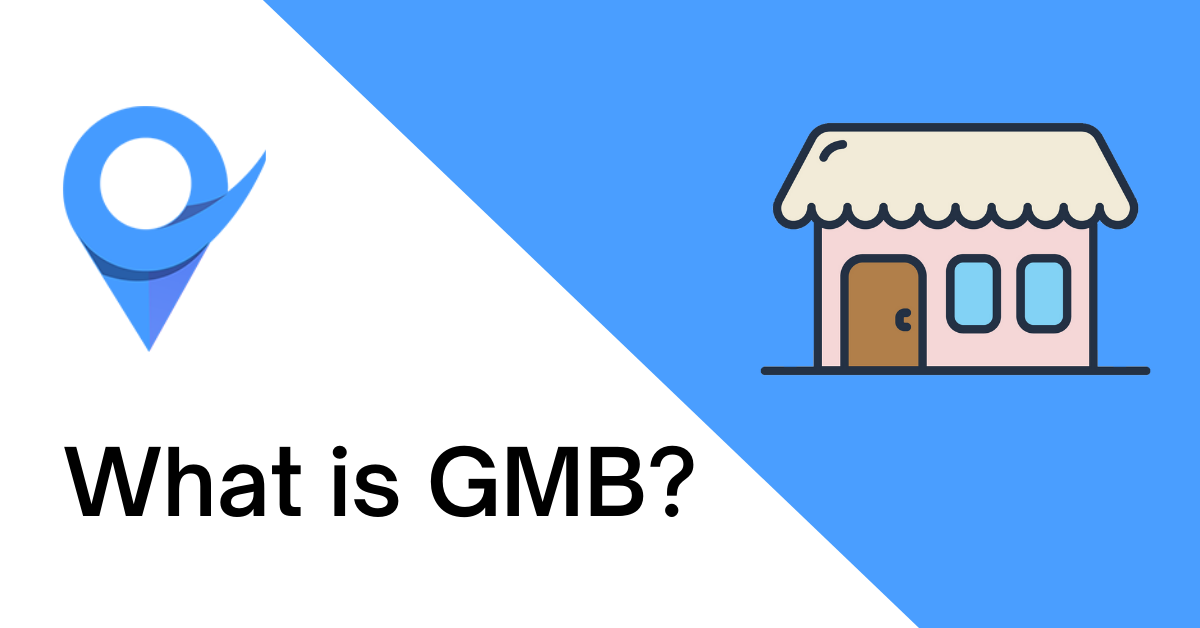 If you've got your own local business like a restaurant or a local store and you've researched some ways to promote your business online, then you've probably seen the term "GMB" thrown around on the internet.
Furthermore, if you're not familiar with digital marketing, you might be wondering what does GMB even mean? Not to worry, in this article, we'll reveal the meaning of GMB, why you should sign up for this service, and its features.
GMB Meaning
Let's get straight to it, GMB is simply an acronym for Google My Business.
GMB is often used in articles and on the web as an easier and simpler way to talk about Google My Business.
What is Google My Business?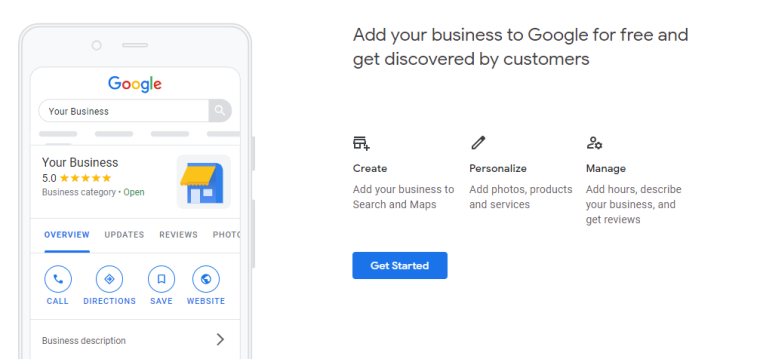 Google My Business is a free online service that local businesses can use to create a listing for their business on Google.
GMB listings usually appear at the top of the search results page when you're using a mobile device.
When using a desktop computer, these listings usually appear in the top right corner of the search results page.
If you're a local business owner and you haven't created a GMB listing, then you really need to consider doing so as soon as possible.
Why your business should use Google My Business (GMB)
The benefits of creating a listing with Google My Business far outweigh the time and effort you have to spend to create an optimized profile.
When a potential customer or web user searches for a term related to your business, you want to do everything in your power to make sure they see your business in the search results.
Google My Business enables you to occupy a big chunk of real estate on the search results page.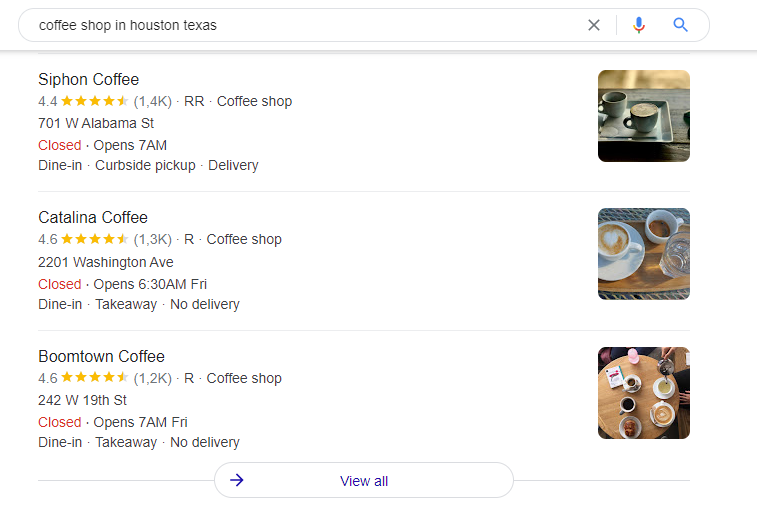 By having a complete and accurate GMB listing, you increase the odds of potential customers seeing your business and clicking on the link to your website or GMB profile.
Not only that, Google My Business gives business owners the opportunity to ensure that their business information such as contact information, addresses, and products are easily accessible by web users.
Here are some more reasons why your business should use GMB:
Gives you the opportunity to manage your business' appearance on the largest search engine in the world without having any in-depth knowledge of SEO and how to rank a website.
GMB makes it easy for new and returning customers to find directions to your storefront or premises.
Gives you the ability to get feedback on your products and services from customers in the form of Google reviews.
A business owner can showcase what his or her business looks like by adding photos to their listing.
Because web users trust Google products and services, they are more likely to engage with your business via Google My Business than on other platforms.
It makes it easy for users to contact your business without having to leave the search engine results page or click through to another website.
One of the best parts of GMB is that it's completely free to create a business listing or to claim an already existing one.
The fact that it's free to use really opens up the playing field for any business to compete online and get its share of traffic, visibility, and exposure online.
How to sign up to Google My Business
There are basically 3 steps to creating a Google My Business profile, which we'll discuss below.
Create an account
Creating a listing for your business on GMB is a relatively straightforward process.
The first step is to determine if you need to claim an existing profile or if you need to create an entirely new profile.
If your business/brand already has a GMB profile but doesn't own it, then you're going to need to claim that profile.
If you're launching an entirely new business or brand then you're going to need to sign up and create a new listing from scratch.
Add all your business information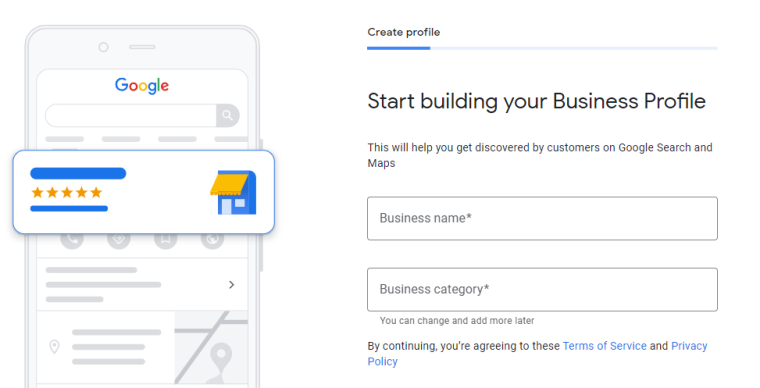 The next step is to add as much business information to your GMB listing as possible.
Some of the information that you can add is:
Name
Address
Phone
Operating hours
Another nice feature of GMB is the ability for business owners to add photos and videos of their businesses.
The more information you add, the better your chances are of ranking for different search terms.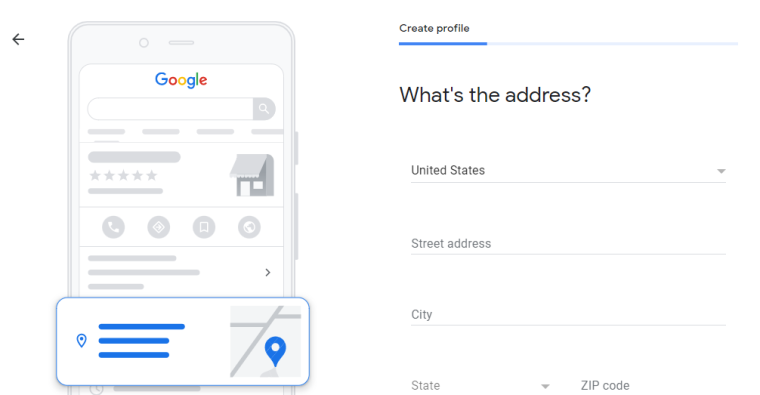 Account verification
After you've added as much business information as possible, you've got to complete the verification process.
There are a number of ways to complete the verification process. You can verify your business profile by email, phone, postcard, and Google Search Console.
The default verification method is usually via postcard.
Google sends a postcard to your business address via mail within 14 days. The postcard contains a verification code that you need to enter in Google My Business to complete the process.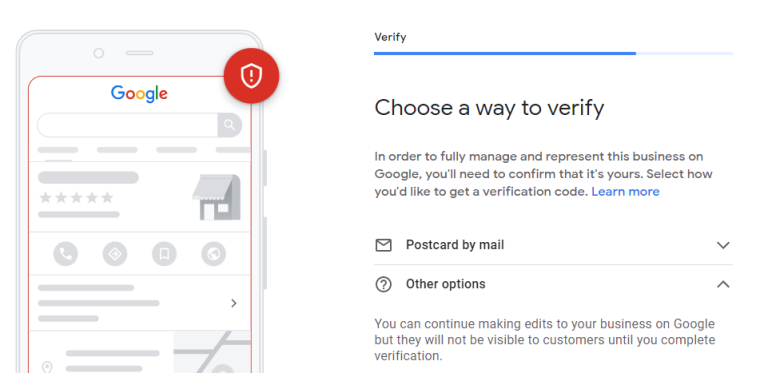 GMB Features
Google My Business not only gives business owners the ability to create a listing on Google, it also has several other features:
Google Posts: These are like quick announcements that business owners can give about their products, services, and businesses in general.
Q&A: This feature gives business owners the ability to showcase answers to commonly asked questions about their businesses. Questions are submitted by profile viewers and are answered by your customers, making the entire process unbiased.
GMB Insights: The Insights section of your Google My Business profile reveals valuable data on how your business listing is performing. For example, you can see if users are finding your website via Search or Maps, which keywords are people typing in to find your profile, and what actions they take when interacting with your business listing.
Conclusion
GMB, or Google My Business, is a valuable tool that business owners should leverage to increase their visibility in the search results.
Not only that, it gives business owners another way to reach targeted customers at a local level, without having to spend money on paid marketing.