Types of Google My Business Attributes & How to Add Them
Sep 28, 2023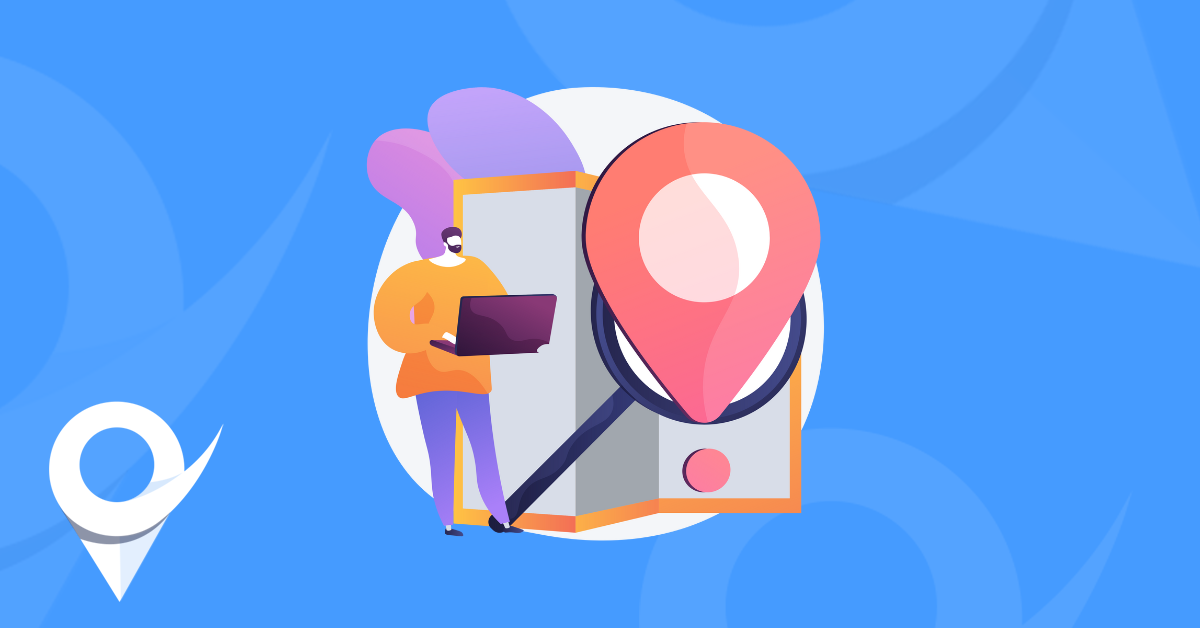 Tools like Google My Business (GMB) make it significantly easier for businesses to manage their online presence across various Google platforms, including Search and Maps.
Another useful feature of Google My Business is attributes - unique descriptors that can boost your business profile, providing potential customers with a quick understanding of what you offer.
But what are these Google My Business attributes? And how do you add them to your GMB profile?
This article will explore the different types of GMB attributes and guide you through the process of adding them into your business profile.
What are Google My Business Attributes?
Google My Business attributes are unique characteristics that businesses can add to their GMB listings to provide more detailed information about their operations. These attributes help potential customers understand what sets a business apart, allowing them to make informed decisions about where to patronize.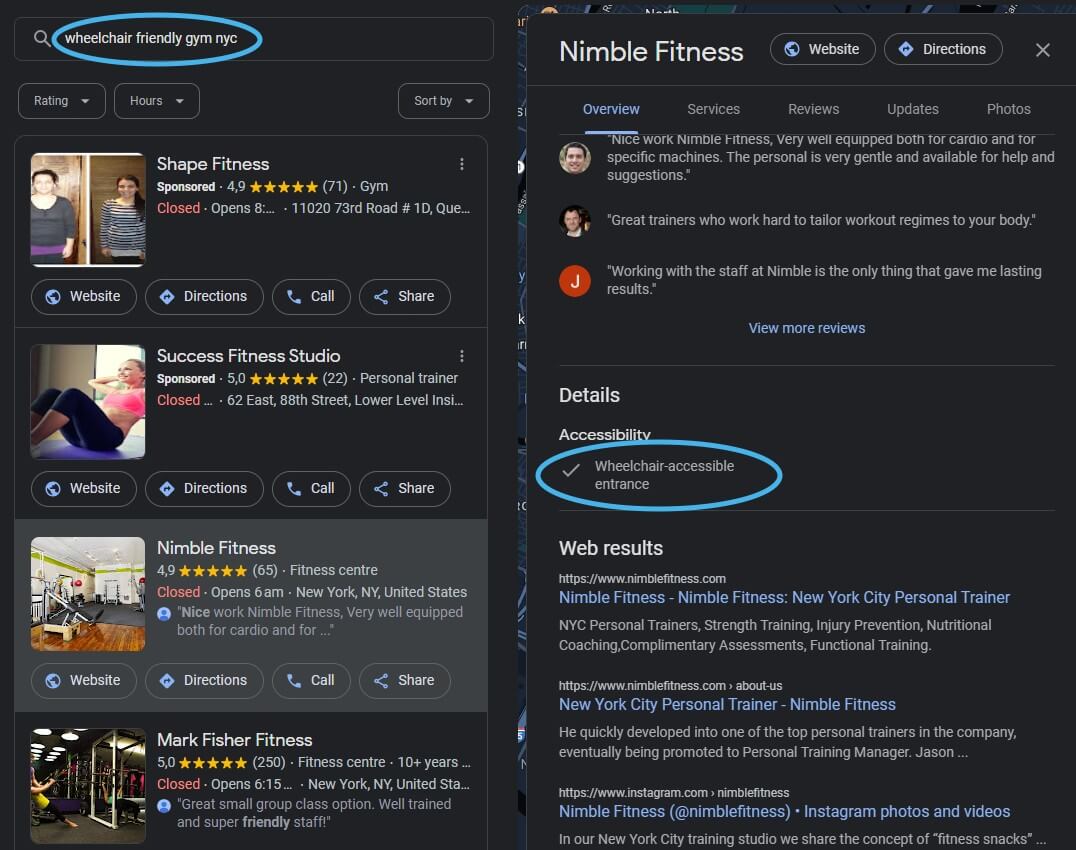 Attributes can cover a wide range of factors.
For instance, they might indicate whether a restaurant offers outdoor seating or if a retail store provides curbside pickup. They can specify if a business is women-led or Black-owned, or even highlight unique amenities such as free WiFi or wheelchair accessibility.
Take, for example, "Mr. Rooter Plumbing of New Orleans," a local plumber in New Orleans.
In their GMB profile, they use attributes such as "NFC mobile payments" and "Repair services."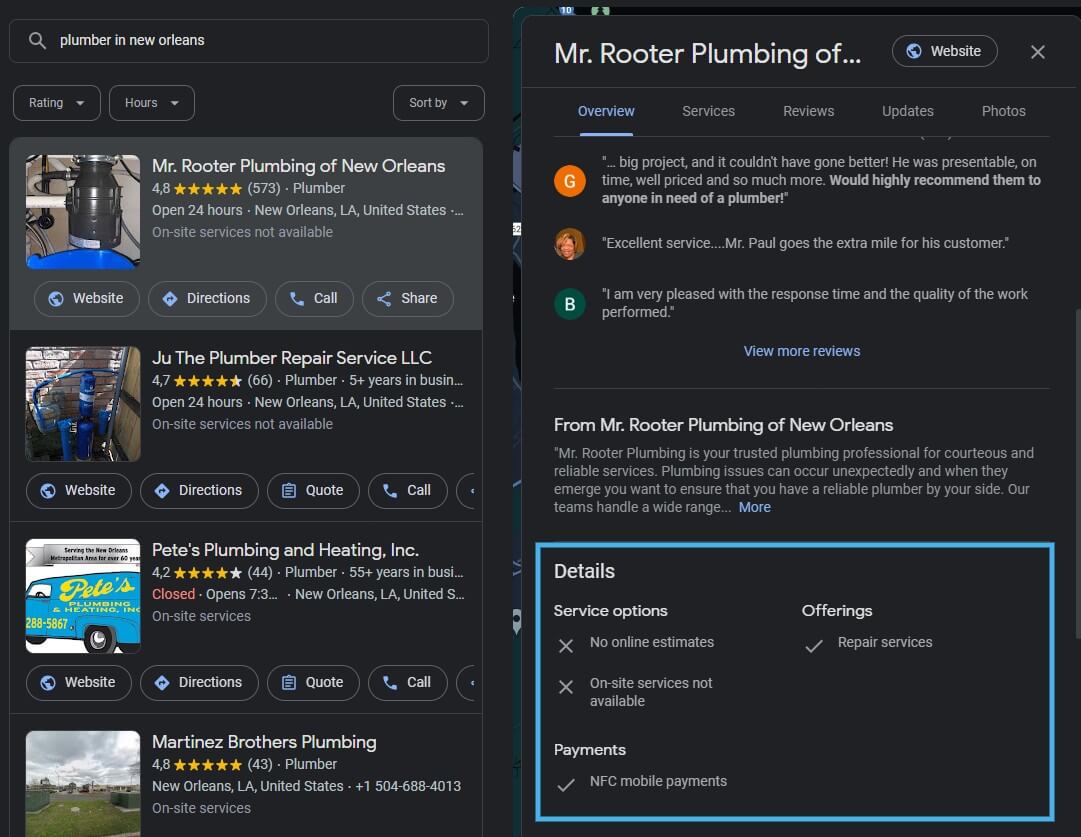 These attributes give potential customers a better understanding of what to expect from interacting with this service provider.
By utilizing GMB attributes effectively, businesses can highlight their unique offerings and potentially attract more customers.
Types of Google My Business Attributes
The attributes you can add to your Google My Business profile vary based on the type of business and its location.
For instance, a restaurant won't have the same Google My Business attributes as a local plumbing business.
For restaurants, many of the attributes focus on dining experiences and amenities. For example:
A restaurant may highlight whether they offer dine-in, takeout, delivery, or outdoor seating.
They might note if they offer free WiFi, have restrooms, or provide high chairs for children.
Restaurants can list if they have live music, happy hour specials, or vegan options.
They can specify if staff wear masks, if they conduct temperature checks, or if they enforce social distancing.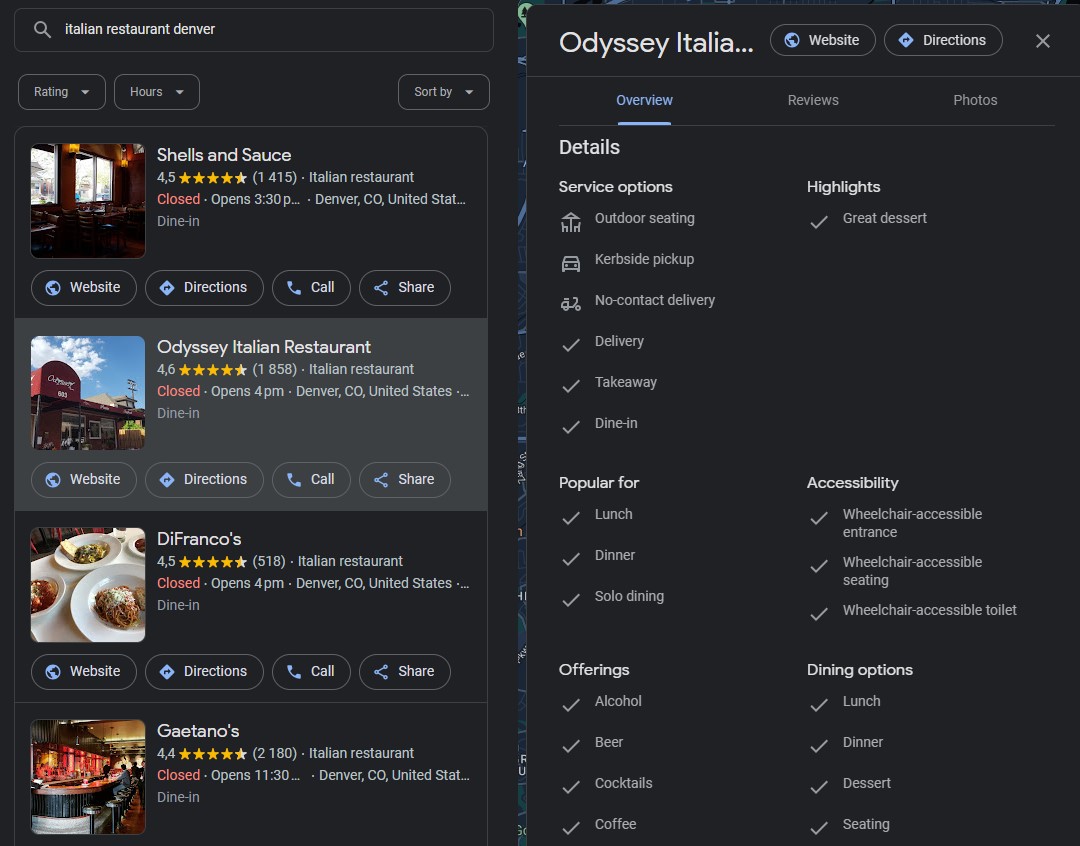 On the other hand, a plumbing business would have a different set of relevant attributes, focusing more on services and operations. For instance:
A plumbing business might highlight if they offer 24-hour service, emergency services, or online estimates.
They could specify if they offer financing options or accept credit cards.
A plumbing business might note if they are veteran-led or have been in business for several years.
They can indicate if they offer appointments or accept walk-ins.
These attributes are designed to provide more detailed information about a business, helping it stand out in search results. The attributes fall into two categories: factual and subjective.
Factual Attributes: These are objective characteristics that describe a business's features or offerings. They include:
Accessibility: Wheelchair accessible entrance, wheelchair accessible seating, etc.
Amenities: Free WiFi, restrooms, etc.
Dining Options: Dine-in, takeout, delivery, outdoor seating, etc.
Health & Safety: Mask required, staff get temperature checks, etc.
Highlights: Black-owned, women-led, veteran-led, etc.
Offerings: Happy hour, live music, etc.
Payments: Cash only, accepts credit cards, etc.
Planning: Reservations, walk-ins, etc.
Service Options: Curbside pickup, in-store shopping, etc.
Subjective Attributes: These are based on customers' experiences and opinions. They are usually added by people who have visited the business and include:
Atmosphere: Casual, cozy, upscale, etc.
Crowd: Families, groups, solo, etc.
Service: Friendly staff, prompt service, etc.
Remember, the available attributes can change based on Google's updates, so it's important to regularly check and update your listing to ensure it's accurate and comprehensive.
How to Add Attributes to My Google Business Profile?
Adding attributes to your Google My Business profile is a straightforward process that can significantly enhance the visibility and understanding of your business. Here's a step-by-step guide:
Sign in to Google My Business: Visit the Google My Business website and sign in with the Google account you used to set up your business profile.
Select your business: If you manage multiple businesses, choose the one you want to update from your list of businesses.
Edit your profile: On the dashboard, click on the "Edit profile" option located on the left-hand side of the screen.
Add or edit attributes: Click on the "More" section to navigate to all the different attributes that you can add. Click on the pencil icon next to each section to add or edit your attributes. You can select as many as apply to your business.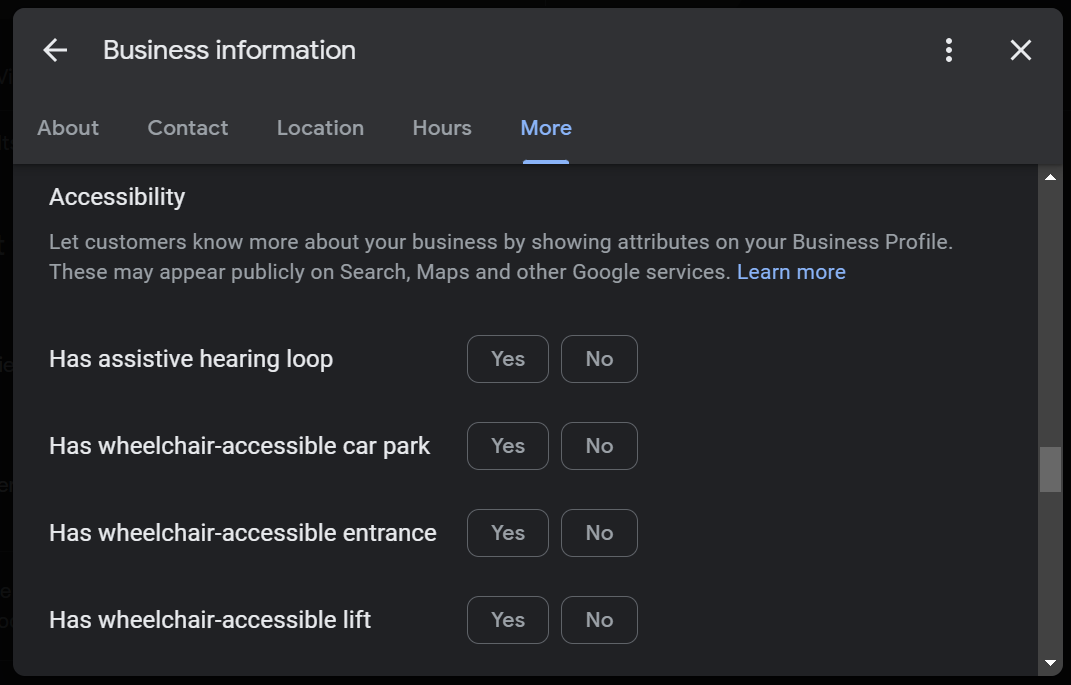 Save changes: Once you've selected all the relevant attributes, click "Save" to update your profile.
Please note that it might take a few days for changes to appear on your business profile. Also, keep in mind that not all attributes are available to all businesses. The options you see will depend on your business category.
By regularly updating your Google My Business attributes, you can ensure that potential customers get the most accurate and helpful information about your business.
Why Should You Add Google My Business Attributes?
Adding Google My Business attributes is an essential part of optimizing your business profile for a number of reasons:
1. Enhanced Visibility: Attributes help to highlight the unique aspects of your business, making it stand out in search results and on Google Maps. By providing more information about what you offer, you can attract potential customers who are looking for specific features or services.
2. Improved Relevance: Attributes can improve the relevance of your business in search results. For example, if a customer searches for "wheelchair accessible restaurants," your restaurant will be more likely to appear in the results if you've added that attribute.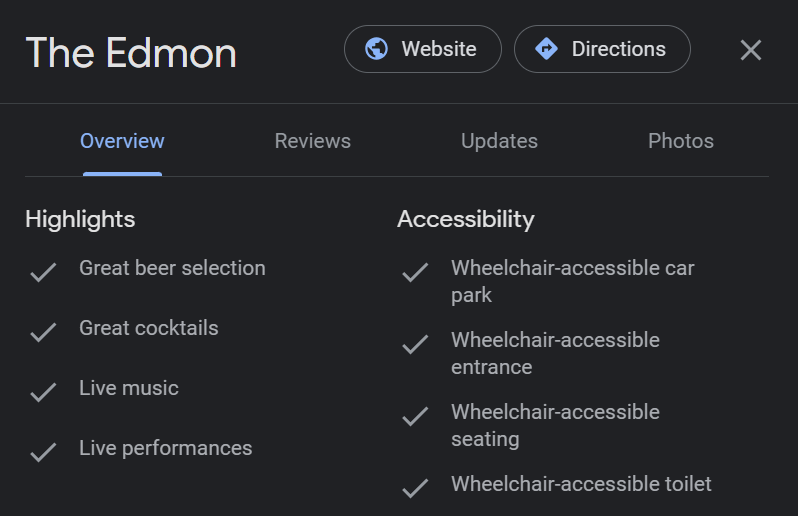 3. Increased Trust and Transparency: By providing detailed and accurate information about your business, you build trust with potential customers. Attributes related to health and safety measures, for instance, can reassure customers during uncertain times.
4. Better Customer Experience: Attributes allow customers to understand what to expect from your business before they visit or make a purchase. This can lead to higher satisfaction rates and positive reviews.
5. Informed Decision Making: Attributes that are based on customer opinions, can help future customers make informed decisions. If your business is known for its friendly staff or prompt service, highlighting these attributes can sway potential customers in your favor.
Conclusion
Google My Business attributes are a powerful tool for businesses. They not only enhance your online presence but also provide valuable insights to customers, ultimately driving more traffic and sales. Therefore, taking the time to add and regularly update your attributes is a worthwhile investment.