Google My Business Post Image Size Guide & Best Practices
Aug 2, 2022
Table of Contents
What are Google My Business posts?
Google My Business post image size guidelines
Image size
Image format
Types of Google My Business posts
Tips for choosing the right Google My Business post images
Select images that represent your business
Use images that stand out
Select images that are relevant to your post
Avoid uploading wide images
Compress images
Don't post images that are already on your social media profiles
Avoid using too many filters
Conclusion
Optimizing, managing, and updating a Google My Business listing plays a big role in the success of your local SEO efforts.
Part of the above process is regularly publishing Google My Business Posts on your business profile. However, uploading post images that meet Google's size requirements is essential if you don't want your images to be cut off.
In this article, you will learn the correct Google My Business post image sizes that will ensure that your content is visually appealing, doesn't get cut off, and complies with Google's guidelines.
We'll also share some tips for choosing the right Google My Business Post images.
But first, what exactly are Google My Business posts?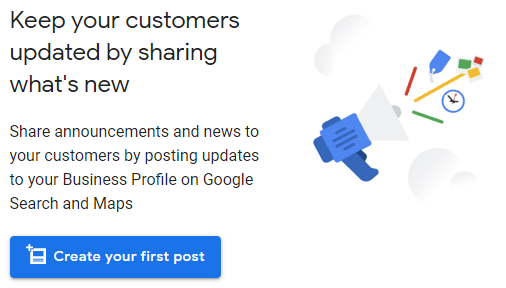 What are Google My Business Posts?
Google My Business posts are "updates" that a business publishes on their Google My Business listing page. These posts can be compared to social media posts that a business would publish on social media channels such as Twitter, Facebook, Instagram, etc.
Here's an example of a Google My Business post from a yoga studio based in Dallas, Texas.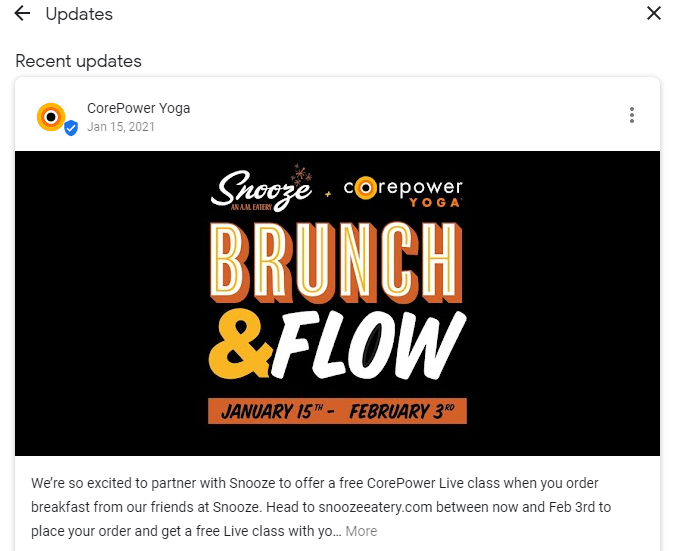 These posts can consist of imagery, videos, offers and promotions, eCommerce listings, and snippets of text of up to 1,500 characters. Each type of Google My Business Post has different data fields that listing owners can complete, but more on that later.
Google My Business Posts can serve your business well if utilized correctly. For instance, each GMB Post gives listing owners the ability to add a CTA button to their post. This can be used to send traffic directly to the landing page or URL of interest.
Google My Business Post Image Size Guidelines
Now, let's discuss what size a Google My Business post image should be and other image specifications.
Image Size
The recommended minimum Google My Business post image size is 480 x 270px, and the default image size is 720 x 540px, with an aspect ratio of 4:3.
Images can have a minimum file size of 10KB and a maximum file size of 5MB.
Image Format
Google My Business post images can be uploaded in either JPG or PNG format.
If you follow the above image size specifications, you'll be able to upload Google My Business Post images that don't get cut off or cropped by Google's system.
Types of Google My Business Posts
Currently, Google enables business owners and listing managers to upload five different types of Google My Business Posts:
What's new: These posts can be used to give updates to customers/followers related to your business.
Events: These GMB posts can be used to announce any new and upcoming events that your business is hosting or involved in.
Offers: These posts can be used to announce any offers, promotions, or discounts.
Products: These posts allow you to showcase your products/services, with their price and a button to take users directly to the shopping cart where they can purchase the items.
Covid-19: Can be used to announce any changes to your business because of the Covid-19 pandemic.
Let's briefly cover each of the different GMB posts.
What's New Google Posts
As mentioned above, these posts can be used by business owners to keep customers and followers up to date with things happening at your business.
Have you redesigned your restaurant? Use the "What's new" Google Post to tell customers to check it out.
In addition to uploading an image, this post type allows up to 1,500 characters of text which means you can add a descriptive snippet of text detailing any updates or news you'd like to share with customers.
Marketers have the option of adding a CTA button such as "Sign up", "Learn more", "Book", etc., to their GMB posts, this allows users to take action straight from your post.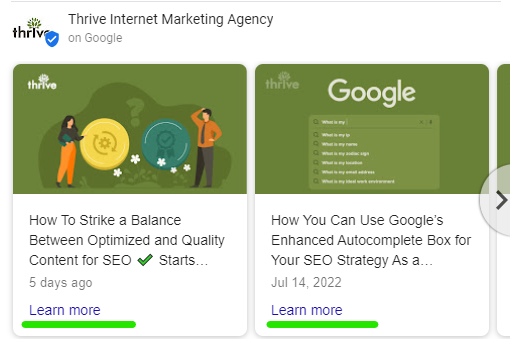 Listing owners also have the ability to upload and publish videos on their GMB listing using this GMB Post. These videos should be no longer than 30 seconds and have a maximum size of 100MB.
Event
Event posts are helpful if you want to announce any special events that your business is hosting. Event posts allow you to add an event title, photos, event time, start date, and the end date which is the last day that the post will be visible.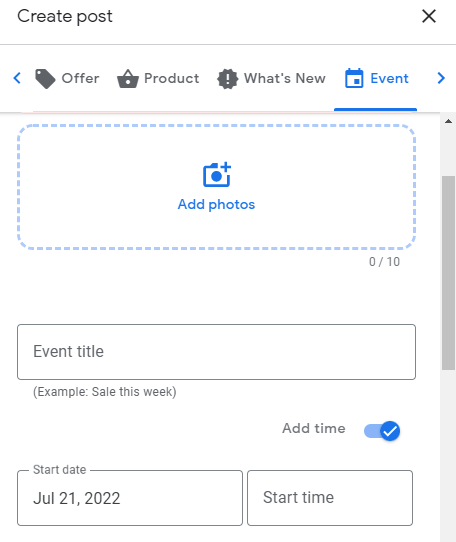 In addition to all the above fields, you can also add an event description and CTA button to this GMB post, but these are optional.
The recommended Google My Business Post image size for Event posts is the default size of 720 x 540px with an aspect ratio of 4:3.
Offer
If your business regularly has special offers or discounts on services or products, then you can add this as an Offer type of GMB post. Listing owners can add an offer title such as "Get 10% off when you buy 2 coffees on Valentine's Day."
Like the Event type of GMB post, this post allows you to add a start date and an expiry date for the offer.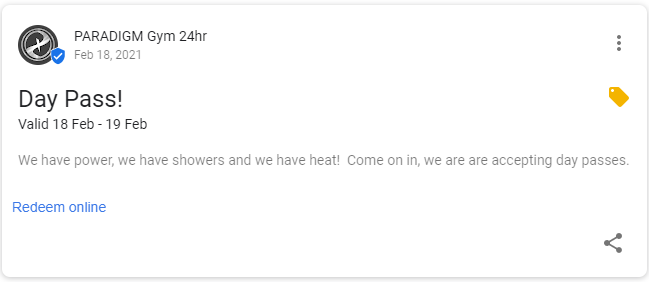 This post also features a few other unique fields:
Offer details: the details of your offer such as what's up for grabs.
Coupon code: the code that customers have to use to claim the discount.
Link to redeem offer: the link to the URL where customers can access the offer.
Terms and conditions of the offer.
Products
The Products GMB post gives business owners the ability to showcase their products or services on their business profile.
The post fields that are available include product name, product category, price, description, and a link to buy the product on the web.
Covid-19 Update
The Covid-19 update GMB post can be used to update customers on updates to your business because of the Covid-19 pandemic. This includes informing customers about the health and safety policies at your store or restaurant.
Unlike most other Google My Business posts, these post types stay live for an additional 7 days on top of the default 7 days that regular GMB posts stay live. This means these posts stay live for a total of 14 days.
Tips for Choosing the Right Google My Business Post Images
Now that you know the default Google My Business Post image size, let's discuss some tips for choosing the best images for your GMB posts.
Select Images That Represent Your Business
The first and most obvious tip is to upload images that accurately represent your business. This means choosing imagery that is aligned with your brand's branding.
For instance, if you're the listing manager for a local coffee shop and roastery targeting Gen Z, then you've got to choose imagery that will appeal to their tastes.
Use Images That Stand Out
The odds are that most users see a ton of graphics, videos, and photos each day.
For this reason, you need to select images that stand out, featuring bright colors, and eye-catching graphics.
An example is the images that Thrive Internet Marketing Agency uses in their GMB posts.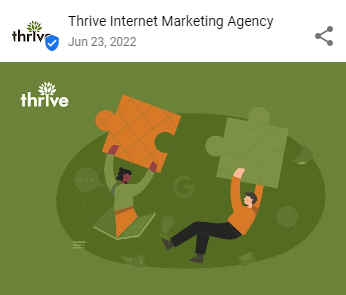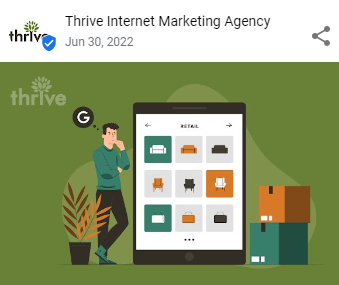 You can clearly see that the images are unique to their brand, incorporating the colors of their website and their logo. It's highly probable that these images have been designed by an in-house graphic designer.
Now we're not saying you should follow the same route and hire a designer for all your Google My Business Post images, but you should try to make the images as unique as possible to your business.
And yes, this also means you shouldn't upload stock imagery to Google Posts.
Select Images That are Relevant to Your Post
This next tip for selecting GMB Post images is kind of straightforward and obvious. You want to ensure that you choose images for your Google My Business Posts that are actually relevant to the contents of the post.
For example, you shouldn't upload an image of a Chinese dish if your GMB post is about a promotion your business is running for a discount on hotdogs and fries.
Avoid Uploading Wide Images
Although you know that the standard GMB post image size is 720 x 540px, you should stay away from uploading images that are too wide.
What we mean by this is that your GMB Post images should be "center-focused". The main focus of the images you select should be in the center of the photo.
The reason for this is that you're absolutely guaranteed that Google won't cut out the most important elements of your images.
As you can see from the below image, the most important information - Start Now Get Summer For Free - is in the center of the image.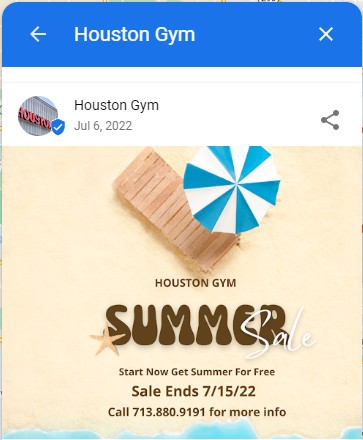 Compress Images
Although Google gives listing managers the ability to upload images of up to 5MB in size, even that can be too small. This is especially true if you want to upload high-quality images to your Google My Business Posts.
A simple way to combat this is to compress images that are larger than the 5MB threshold.
To compress images that are too large, you can use a free image compression tool such as TinyPNG.

Don't Post Images That are Already on Your Social Media Profiles
Your Google My Business profile should be unique and should feature unique content that can't be found anywhere else online.
Just like businesses shouldn't post exactly the same content on both Instagram and Twitter. Listing owners should avoid posting the same images on their GMB profiles that are already on their social media profiles.
The reason for this is that you want to give customers and those interested in your business a reason to visit your GMB profile.
Secondly, the recommended image sizes and dimensions on social media aren't the same as the recommended sizes for GMB Post images. If you just carelessly post the exact same images, they might get cut off on your Google Business profile.
Avoid Using Too Many Filters
When creating a GMB Post about your facilities, avoid using too many filters to adjust the image. You want to give prospective customers a real depiction of what your premises look like instead of a heavily edited version that will create false expectations.
Conclusion
That's a wrap for our guide on Google My Business Post image size.
The last thing we want to mention is that you should do everything possible to keep Google happy. In our opinion, that means using all of the tools and features that Google has made available to GMB listing managers and owners, including Google My Business Posts.
Additionally, if you have a look at the top listings in your area, you'll notice that most businesses don't utilize GMB Posts. This means it is still an underutilized feature and is therefore something that you can use to your advantage.