Google My Business Post Rejected? - Here's Why
Mar 17, 2023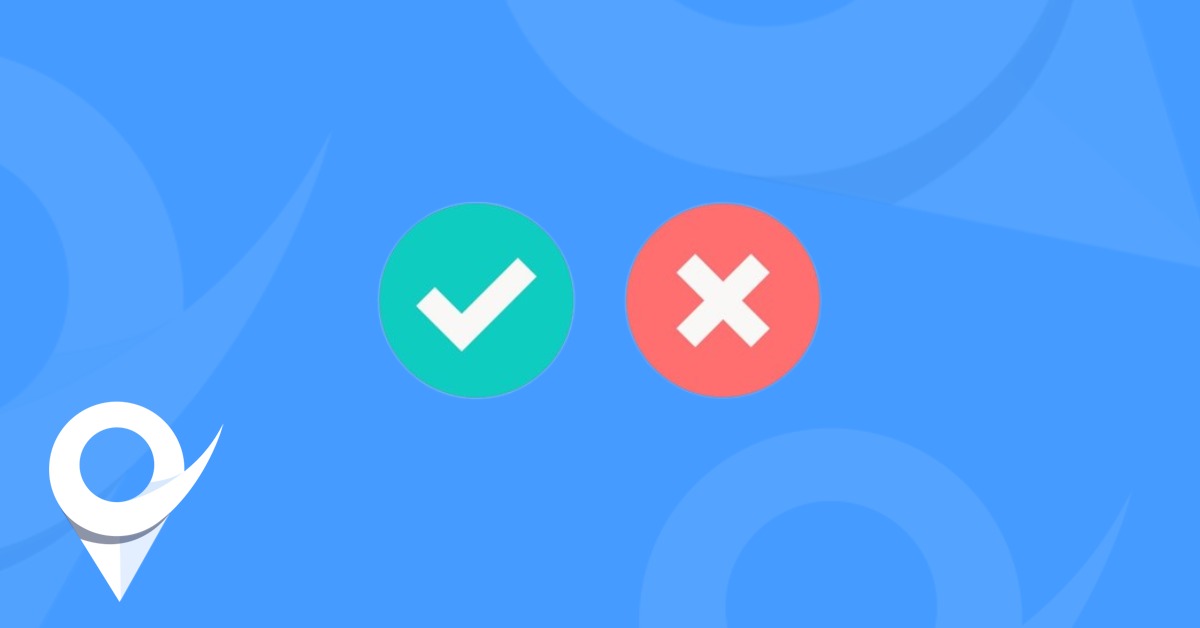 Have you ever attempted to create a post on Google My Business but been rejected?
Many Google Business listing owners have experienced this problem at some point. GMB Posts may be rejected due to various reasons, the most common being a violation of Google's content guidelines.
This blog post will identify the primary reasons why Google Business Posts are rejected, as well as provide helpful advice for crafting an ideal GMB Post.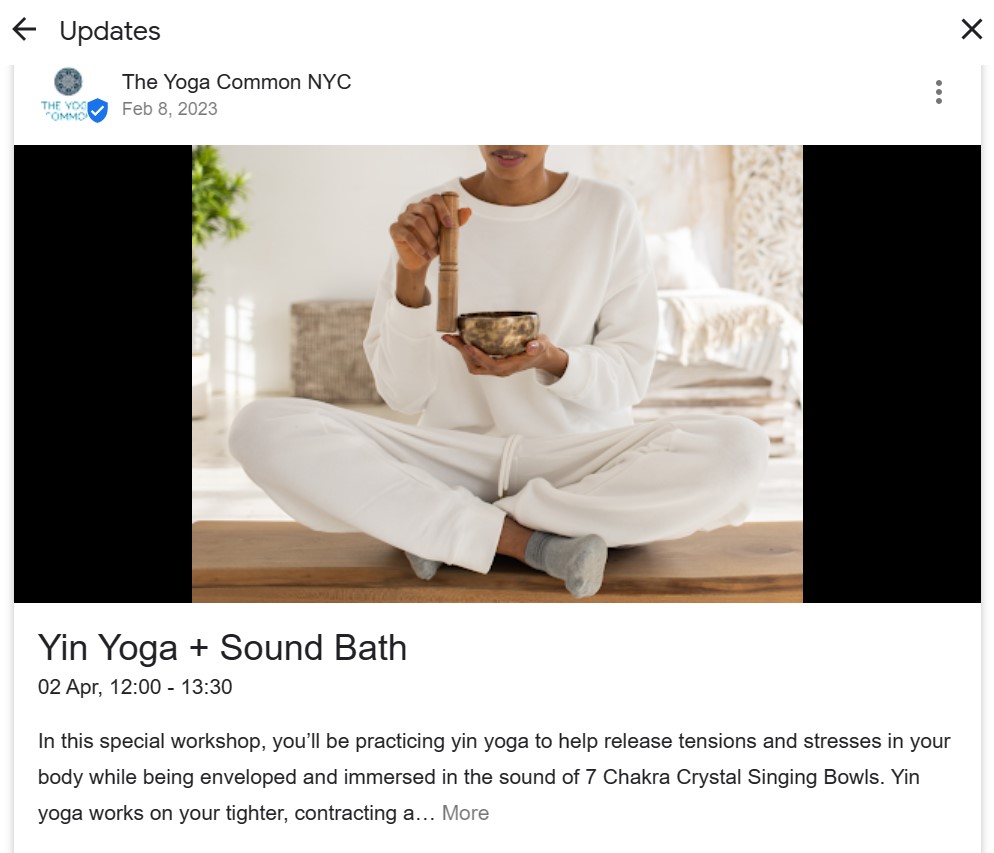 Reasons Why a Google My Business Post Gets Rejected
Here are some of the most common reasons why a GMB post may be rejected:
Violation of Google's Guidelines
Google has stringent regulations in place to guarantee businesses use its platform ethically and accurately.
Google's content guidelines require that posts adhere to specific conditions; otherwise, they will likely be rejected.
Examples of violations include promoting illegal activities, selling prohibited products, or using inappropriate language such as swear words, hate speech, and verbal harassment.
Spam, False Claims, or False Representation
Google does not allow posts that contain deceptive content including spam, false claims, or misinformation. This includes any content that is misleading or impersonating in nature.
Off-topic Post
Posts should be related to your business and should provide helpful information for potential customers.
If your post isn't related to your business or does not provide helpful information, it may likely be rejected by Google.
Duplicate Content
Using identical content in your Google My Business posts could result in their rejection by the platform, as it might be perceived as poor quality or spammy.
To avoid this, it's recommended to generate original and unique content for each post you create on GMB, ensuring that it's fresh and engaging.
Inappropriate Topic Areas
Certain sensitive topics such as explicit material, adult content, and other related discussions can result in the rejection of your Google Business posts.
Google aims to maintain a secure and accessible online environment for everyone using the web. Therefore, such topics are not encouraged on its platform.
Content Used in Photos and Images is Flagged
Images used in GMB Posts must adhere to certain guidelines such as no phone numbers or URLs in the text of the image and no offensive images or videos being used in the post itself.
Business owners also need to avoid adding their business location/address in Google Posts, since this information can already be found on your Google Business listing.
The User is Blocked from Posting on Google
If your account has been flagged by Google for any reason, then Google might take away your ability to create and publish Google Posts entirely.
Best Practices for Creating Google My Business Posts
Google Business Posts are essential for business owners who want to share any updates about their business on the world's largest search engine - Google.
It helps local businesses stand out from their competitors in local search engine results, especially if competitors aren't creating Google Posts. Plus, it provides another way to interact with customers online.
Here are the guidelines for creating effective Google My Business Posts:
Use an Eye-Catching Visual
The images you use in Google Posts should be eye-catching and relevant to your business or message.
Make sure that the images aren't blurry so that they will look great on both mobile and desktop devices.
Remember, the quality of your photos will affect a customer's perception of your brand.
Keep the Post Content Short and Sweet
Google's character limit for posts is 1,500 characters.
This emphasizes the need to keep post captions and descriptions concise yet engaging, in order to pique readers' interest in learning more about what you have to say.
Don't Use Hashtags
Hashtags are key when it comes to using social media platforms like Twitter & Instagram, but not with Google My Business Posts.
Hashtags don't give you any additional advantage in Google. In fact, they only take up unnecessary characters in your Google Posts.
Promote Upcoming Events/Special Deals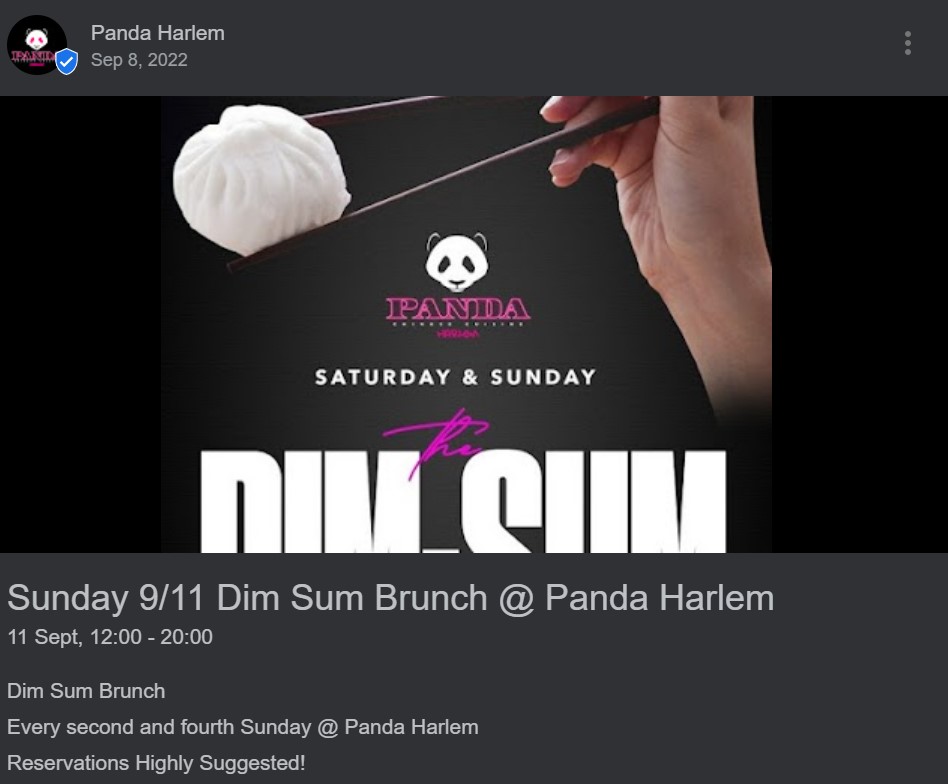 If an exciting event or offer is coming up at your business, use Google My Business Posts to promote it!
This can be an effective way to get people excited about what you have planned, as well as providing them with details on when and where it will occur.
Choose the Right Post Type
When creating a Google My Business Post, the initial step is to select the appropriate post type. Google provides various post types such as offers, events, products, and more for you to choose from.
Select the post type that best conveys your intended message to your readers.
If you need to advertise a discounted product or service offering for a specified time, the "Offer" Google Post type is likely your best bet.
For example, Sunshine Cleaning in New Jersey had a special offer for a $50 discount on air duct cleaning, and as a result, they used the "Offer" post type to promote the discount.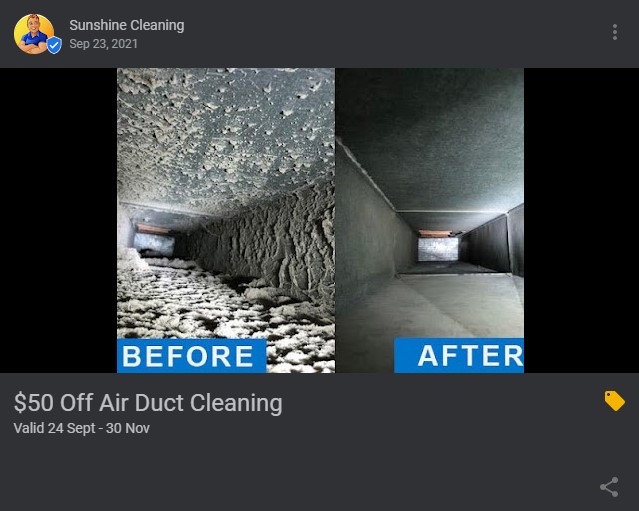 Add a Call-to-Action
Finally, make sure your Google My Business Post includes a clear Call-to-Action.
Your Call-to-Action should include a link to your website, an invitation to visit your store or a coupon for special offers tailored specifically towards Google users. Regardless of what form it takes, make it simple for potential customers to take action.
For instance, if the Google Post is about a discount on an exclusive meal at your restaurant that is only available on certain days of the week, be sure to include detailed instructions and information for customers on how they can take advantage of this offer.
How to Find the Reason Why a Google Business Post is Rejected
If your Google My Business post has been rejected, it is essential to gain a full understanding of why.
Google provides some insight as to why your post was flagged for review.
Here are some steps you can take to determine why a Google My Business post was rejected:
Check Your Email
Google will notify you via email if your article has been rejected, along with a detailed explanation of why.
Usually, an email from Google will indicate which rule or directive your post violated. To confirm if you've received an email from them, be sure to check your inbox, spam folder, and other pertinent folders.
Check the Google My Business Dashboard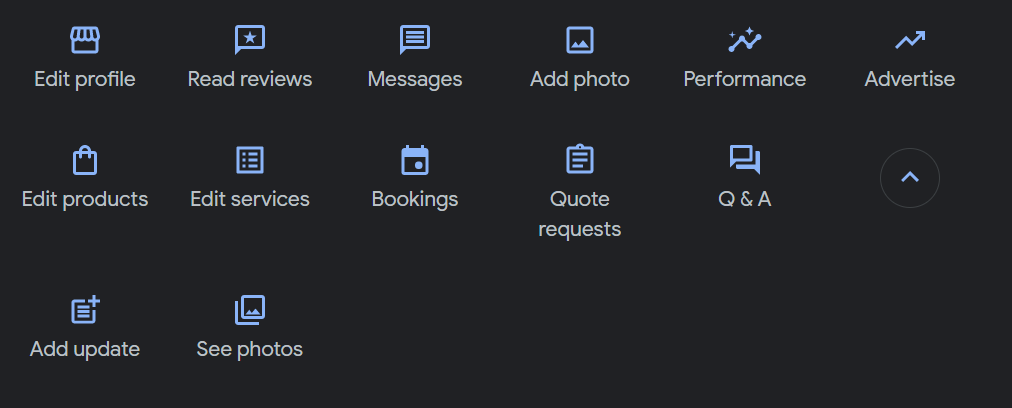 If Google rejects your Post, you'll see a red "Rejected" message under the relevant Google Post in your Google My Business dashboard.
Google may provide further explanation of the reason in their dashboard.
Review Google's guidelines
If you're still not sure why your post was rejected, review Google's guidelines to see if your post violated any of their policies.
Google has strict rules around content that are misleading, offensive, or low-quality, so make sure your post aligns with these guidelines.
Follow Up with Google Support
If you've tried all these steps and still can't figure out why your post was rejected, reach out to Google Support for further explanation. They can give more specifics on why it was removed as well as provide instructions on how to make it compliant with Google's policies.
Once you understand why your post was rejected, make the necessary modifications to comply with Google's content guidelines.
Once again, submit the post for review. Be sure to address the specific issue that caused the rejection.
Conclusion
Finally, Google My Business Posts are an invaluable tool for local businesses to communicate updates, showcase products and services, and differentiate themselves from their competitors.
Google has strict policies in place to guarantee businesses use Google My Business Posts according to their intended use.
However, it's essential to comprehend why Google might reject your posts in order to guarantee all future submissions abide by their policies.
Common reasons for rejection by Google include spammy or false claims, off-topic content, duplicate content, and posting about sensitive topics like politics or religion. By understanding these rules and abiding by them, you can guarantee that all your GMB Posts won't get rejected by Google.