How to Change Hours on Google My Business Listing
Mar 23, 2023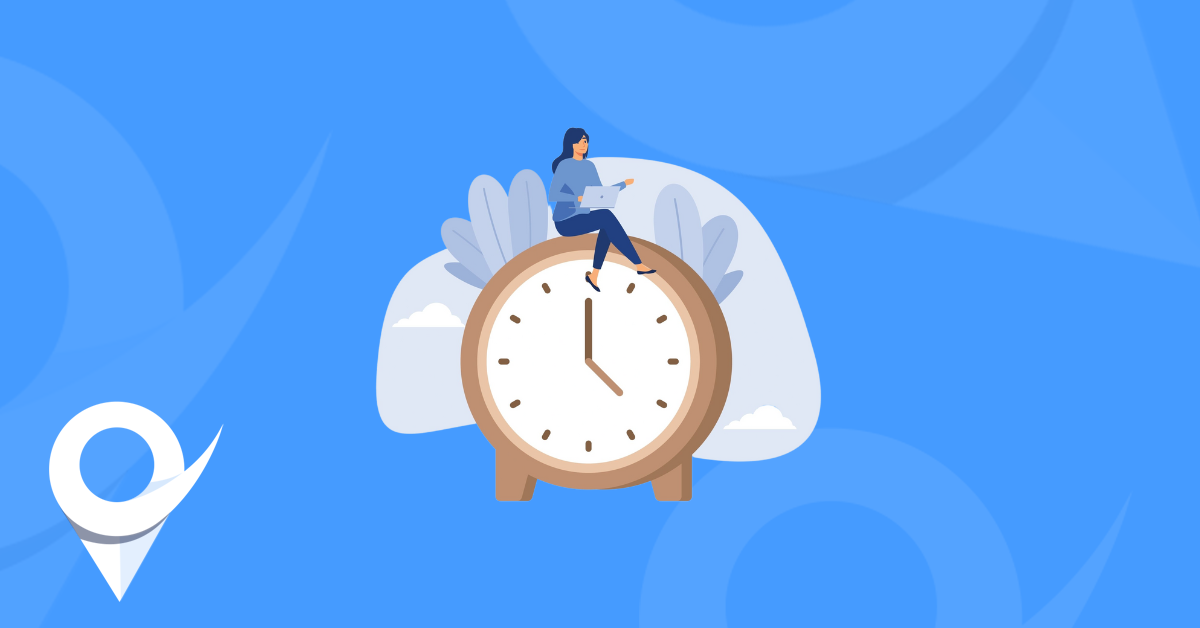 Google Business, formerly known as Google My Business, is a powerful tool that lets you create your business profile for free. An optimized Google Business listing displays accurate and reliable business information to customers.
Keeping your business hours up-to-date on Google Business (GMB) is essential for ensuring that potential customers can find accurate information about your business's working hours.
In this article, we will guide you through the process of changing your business hours on Google Business, so you can keep your customers informed and continue to drive traffic to your business.
Let's begin!
Steps to Change Your Business Hours on Google Business
Here is a step-by-step guide to changing business working hours on your Google Business profile:
Step 1: Log in to your Google Business Profile and get your business profile verified using various methods like a GMB postcard, text message, phone call, or video call. Check whether your listing is verified or not.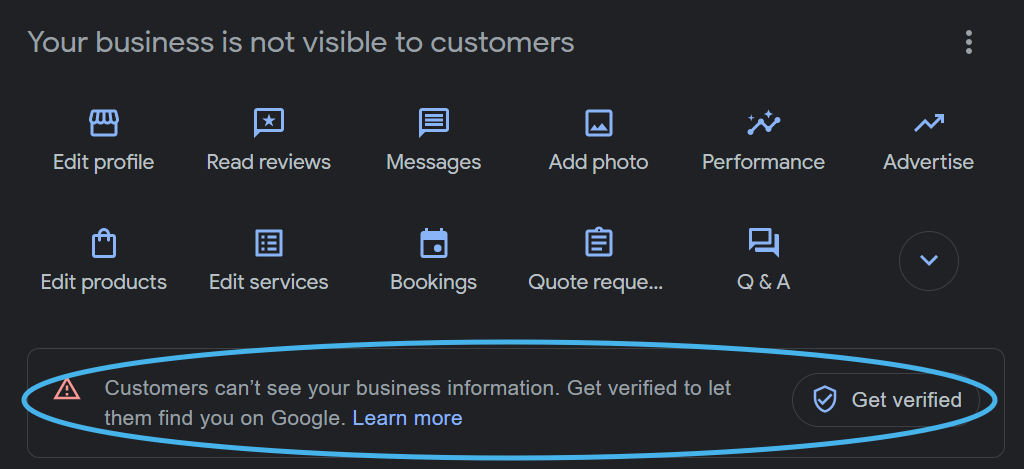 Step 2: Once your business listing is verified, select the "Edit profile" option in the left corner of the page.
Step 3: Scroll down until you can see the opening hours section. You can also click on the "Hours" tab at the top of the window.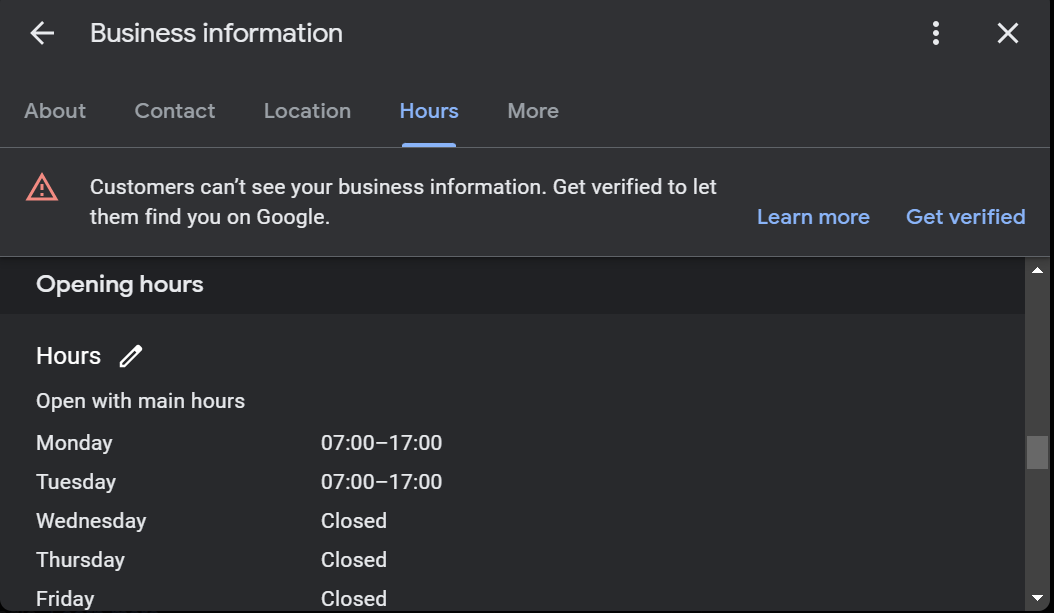 Step 4: Update your business hours on Google. You can change, remove and add hours in this section.
Step 5: Once you are done making changes, click on the "Save" button to finish updating the working hours of your business. It'll take approximately 12-72 hours to get the changes reviewed and published by Google.
How to Set 24-Hour Business Operating Hours on Google Business
To set 24-hour business operating hours on Google Business:
Go to the Google Business website and log in to your account.
Click on the location you want to set the hours for.
Click on "Edit profile" from the menu at the top.
Scroll down to the "Hours" section and click on the "Edit" button.
Change the hour format to "24 hours" format.

Set the start and end time for each day of the week to 24:00.
Click on the "Save" button to save changes.
Note: If your business operates 24 hours a day, 7 days a week, you'll need to set the start and end time to 24:00 for every day.
How to Set Special Hours On Your Google Business Profile?
Here are the steps to set special hours on your Google Business Profile:
Step 1: Under the "Hours" tab or section you just updated, you'll see a "Add more hours" section.
Step 2: You'll see options that allow you to add additional services and unique hours for every option.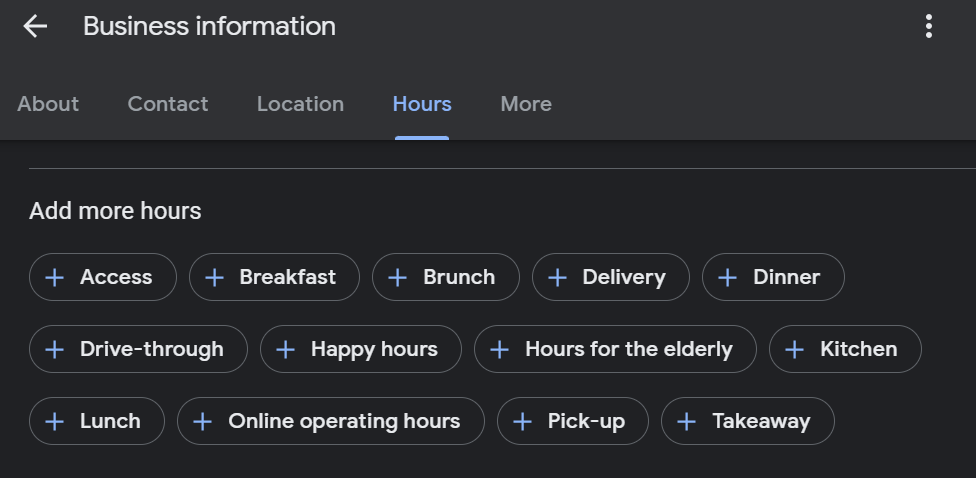 Step 3: For further addition, click on the edit button in the "Holiday opening hours" section.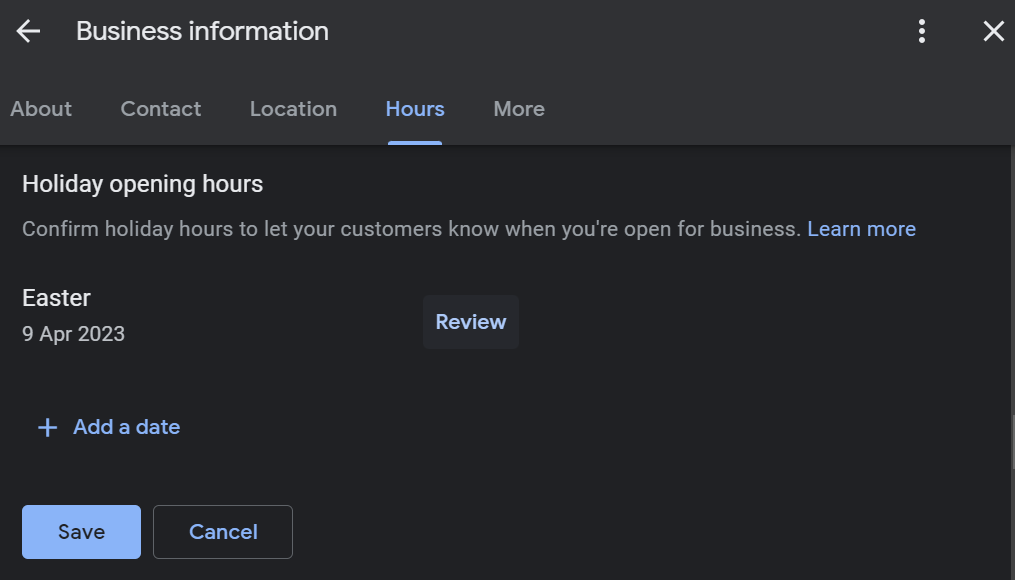 Step 4: Add special days of your business, including the days your business is closed. Click on apply changes and wait for 12-72 hours to get your additions published.
Why Would You Change Hours on Google?
Here are the top benefits of keeping your working hours updated on your Google Business profile:
Updating and completing your GMB profile helps optimize your business listing in local and organic Google search results. The more accurate information you offer to potential customers, the better your chances are at improving the overall customer experience.
It helps ensure that customers are not negatively rating your business listing due to inaccuracy or stale information.
Updated working hours help avoid unexpected customer visits during odd hours like stocking, unloading, or non-public periods.
It helps build trust and confidence among the audience that your business is operational. The closing hours demonstrate a commitment to the customers.
FAQs On Changing Working Hours On GMB
How long does it take to get your Google Business listing verified?
It may take up to seven business days for your listing to be verified by Google. It is essential to verify your account to change your business hours and make other edits to your GMB listing.
Can anyone make changes to my Google Business account?
Anyone can suggest changes in your business listing. To review and fix the incorrect information provided by the public, you need to conduct timely audits of your GMB account.
Regularly check your emails sent out by Google to see if any updates could hamper your credibility or search engine rankings.
Does Google Business impact your SEO?
Yes, having a complete and accurate Google Business listing can positively impact your local SEO.
Google Business provides crucial information about your business, such as your address, phone number, hours of operation, and reviews, that can help your business appear in local search results and Google Maps.
Additionally, regularly updating your listing with photos and relevant information can increase the visibility and credibility of your business to both Google and potential customers.
Conclusion
It is essential to keep your customers updated with any change in your business hours, including operational hours, temporarily closed days, special working hours, and holidays.
Updating hours on GMB helps to provide Google and users with the most accurate information. Make the most of your GMB listing and update your business hours as and when needed by taking the help of this guide.