Local Marketing Automation: What is it? + 5 Great Examples
Jan 11, 2022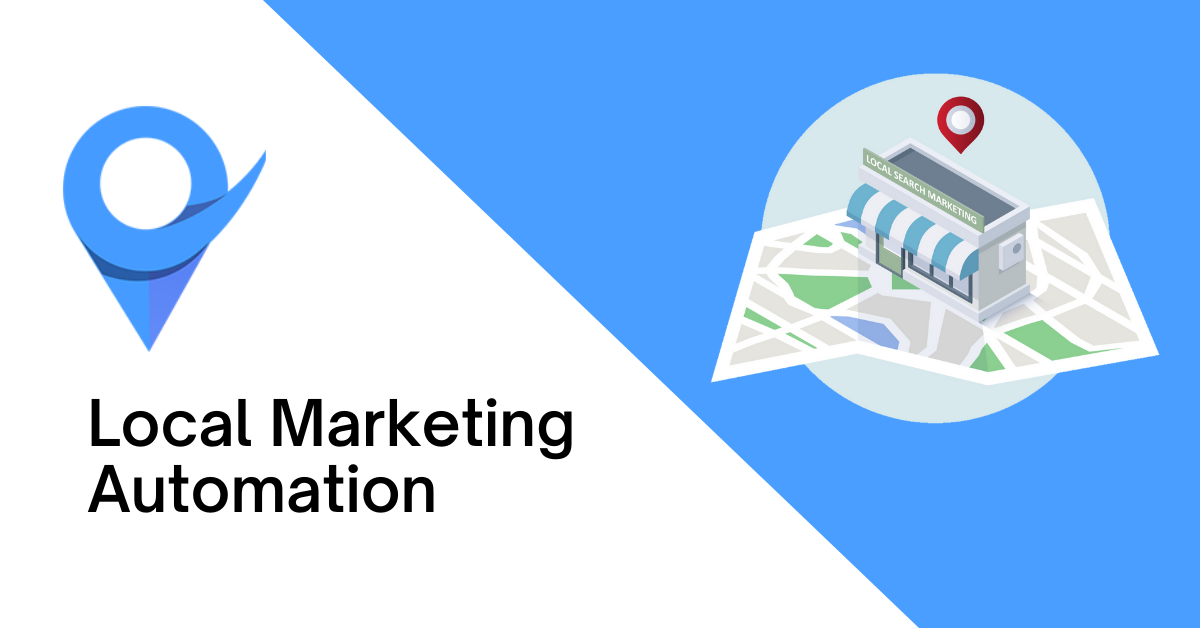 Table of Contents
What Is Local Marketing Automation?
Local Marketing Automation Examples
Local Paid Search Automation
Online Listing Automation
Local Landing Page Automation
Digital Asset Management Automation
Review Management Automation
Benefits of Local Marketing Automation
Increased Productivity
Cost-effective Marketing
Improved Visibility
Segmented Marketing
What Type Of Businesses Need Local Marketing Automation?
Conclusion
The greatest challenge of any brand is to reach more customers with less effort. The challenge becomes even more complicated when the brand has a multi-regional presence.
Being in multiple locations means the business needs to work mainly on the expectations of local customers and should come up with more relevant marketing ideas.
The idea is to deliver highly personalized content for every individual local market. This is where the need for local marketing automation becomes profound.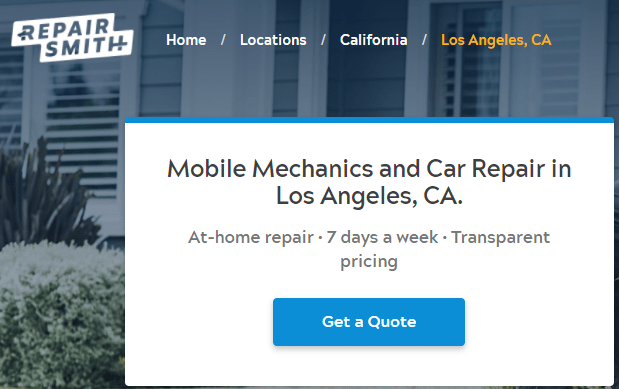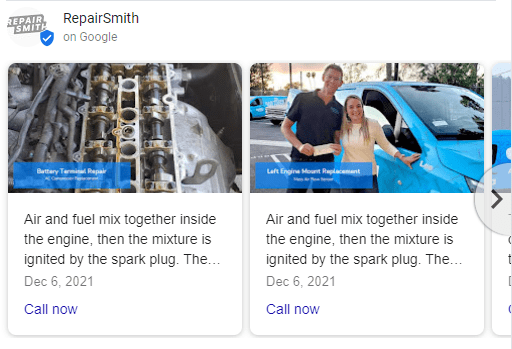 Local marketing automation enables local affiliates and channel partners to successfully execute more effective localized marketing campaigns by centralizing marketing messages across all the digital channels.
This article will help you understand what local marketing automation is (with examples), discuss its advantages, and list the type of businesses that need local automation.
Let's begin.
What Is Local Marketing Automation?
Local marketing automation (LMA) is a way to automate local marketing workflows and processes. It streamlines every activity of regional marketing strategy that emphasizes personalized campaigns and treats them as its core element to target consumers' demand for relevance.
Leveraging the power of LMA, marketers can address consumers as individuals instead of a broad general audience and produce a large amount of personalized content in the least possible time.
LMA helps corporate communication decision-makers coordinate with local marketers, who understand local consumers' sentiments, shopping behavior, and expectations.
In broader terms, LMA keeps the basic brand message intact, while attracting the interest of the unique culture of a specific region. Hence, businesses as cohesive brands get a practical and effective way of speaking to diverse local audiences.
5 Examples of Local Marketing Automation
Here are five excellent marketing automation examples to inspire your next marketing campaign:
Local Paid Search Automation
Paid searches involve managing bids, setting budgets, and finding new keywords to add as single-keyword ad groups (SKAGs). It is a repeated process since the keyword preferences keep changing from time to time. If you want potential customers to click on your ads, you must optimize them for the relevant local audience and also save on wasted marketing spend.
For instance, small businesses lose 25% of their PPC budget on wasted spend. Therefore, local marketing automation can help marketers optimize their PPC marketing campaigns and reduce wasted ad spend.
AdWords allow users to create highly targeted ads as they can be customized as per the city, ZIP code, or region to ensure a more significant return. In these searches, the local campaign managers research the latest terms used to find the promoted products or services locally and bid on those keywords. The keyword selection is based on various other factors, including device, language, and time of the day.


Paid search campaign automation is a perfect example of local marketing automation.
Here are some of the things you can achieve by automating your ad campaigns:
Remove ads that are not generating enough returns.
Identify the best ads and increase their budget.
Find the best call to action that is leading to sales.
All such tasks can be automated to improve your local ads campaigns' ROI significantly.
Optmyzer is a paid search automation tool that enables business owners to optimize multiple PPC marketing campaigns running at the same time.
With Optmyzer, marketers can automate bids, create scheduled reports, utilize Google Ads scripts and more.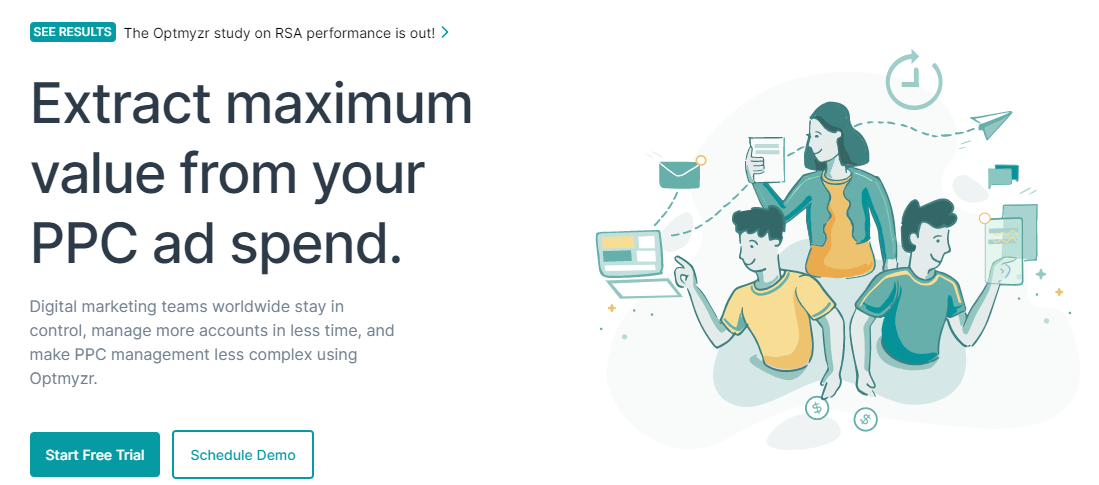 Online Listing Automation
While all businesses must list themselves in online local business directories, updating their information is equally essential.
Automating this process will display clean data and accurate listings to the local consumers. However, it becomes a tedious task if you are listed in hundreds of directories. These include your business name, address, phone number, maps, pictures, and active/inactive business hours.
Local marketing automation helps to eliminate NAP inconsistencies which are crucial for SEO and user experience. Search engine algorithms track your business name and address across all local directories and incorrect information confuses the local ranking algorithms leading to loss of rankings and leads.
Yext can prevent decreases in search traffic because of inconsistent listing information across different online directories such as Yelp, Google Business, Bing Places, etc.
With Yext, you can manage all your online business listing information from one dashboard.

Yext integrates with about 200 different services and/or directories, giving business owners the ability to sync and manage phone numbers, store hours, addresses and names.
Local Landing Page Automation
A business serving in 100 different locations in a country has to create 100 landing pages.
Now, imagine if the company is international and is targeting 20 countries worldwide.
This would mean creating 20*100 = 2000 landing pages which would not be feasible to create manually.
Local landing page automation helps you create responsive pages targeting the best keywords for the product or service and highlights a geographic aspect of a business for its customers.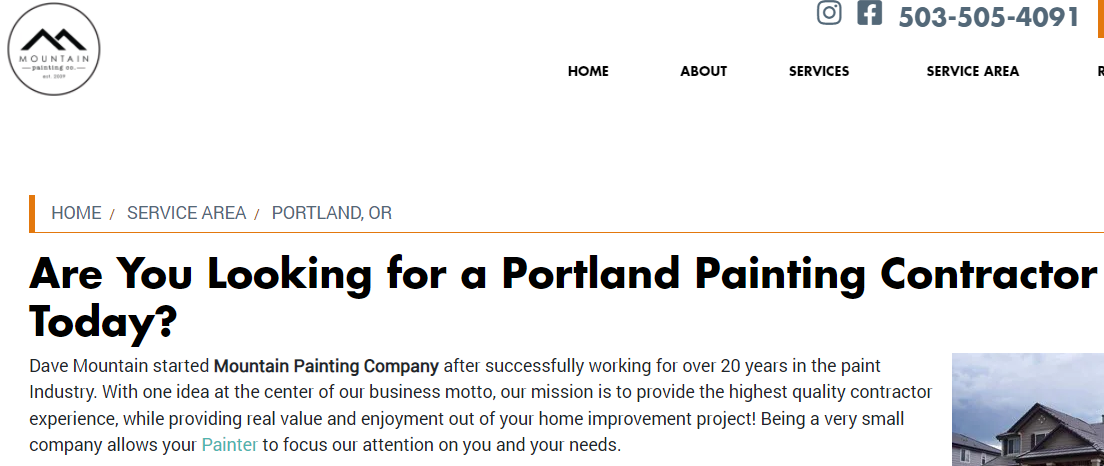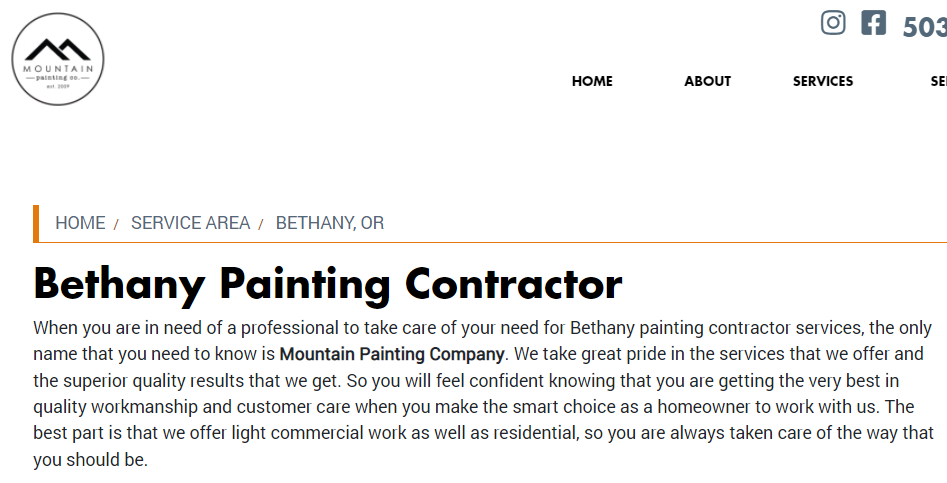 You can easily create location-specific landing pages for your business by duplicating the page design and adding unique content to them.
Your new pages should be made keeping in mind the new keywords, demographics, products, and product groups. It will speed up processes and boost conversion while significantly decreasing the costs.
Creating location-specific pages helps you run local email marketing campaigns, develop retargeting campaigns for local visitors, and launch social campaigns targeting local landing pages.
Business owners can create local landing pages at scale using Brandify.
This tool enables website owners to update local landing pages with local content to rank for searches with local intent.
With Brandify, you can create a network of content-rich landing pages for local SEO.

Digital Asset Management Automation
As a marketer, designer, and brand manager, digital asset management is essential to store and manage creatives.
But using a local hard drive for this purpose may take you hours looking for that one image buried somewhere.
Automating DAM can save a lot of time storing, managing, sharing, and updating digital assets from one single source. It enables you to manage images, videos, media files, text documents, and other file types.
If you choose a cloud-based DAM system, it will have centralized assets, which will make your digital assets accessible from anywhere while offering real-time tracking and improving security. Consequently, it would improve project workflow and help with common project challenges.
Canto is an example of a digital asset management software that helps marketers and designers to access brand assets such as images, videos, music and documents.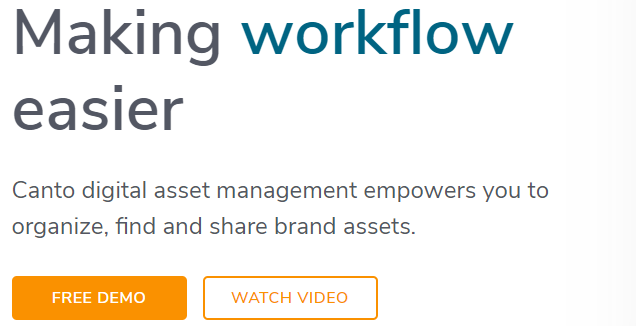 With Canto, you can easily share brand assets with individuals in an organization and vendors or providers outside of an organization.
Review Management Automation
Online review management is a critical part of local marketing. Manual management of reviews is time-consuming and cumbersome.
Review management automation streamlines the whole process, where you can get superfast business reviews, feedback and collect high-quality testimonials.
As a result, you increase conversions, build customer loyalty and strengthen your brand.
Brightlocal is a tool that helps business owners to automate their review management.
With Brightlocal's Reputation Manager, you can get more reviews by sending review requests to customers via SMS, email, in-store devices, in-store signage and more.
Instead of having to access different platforms to respond to different reviews, Brightlocal gives you the ability to respond to customer reviews all in one place.
Benefits of Local Marketing Automation
Using local marketing automation means you can keep customers engaged, drive traffic, and save a lot of time focusing on other aspects of your business.
Here are the top advantages of using local marketing automation:
Increased Productivity
Local marketing automation quickly strengthens the relationship between the marketing and sales teams. It reduces the communication gap between both teams to ensure that everyone is on the same page and working towards a common goal.
It enables the marketing team to reach a more relevant and geo-specific audience. Therefore, the marketing team focuses on attracting the right customers and turning them into leads.
Further, with effective marketing automation, a sales team saves time and effort in gathering these leads, qualifying them, following up with them, and turning them to customers. Hence, it becomes easier for them to focus on tasks that increase productivity and ensure higher conversion rates.
Cost-effective Marketing
When you save time with automation, you automatically save money. The money saved can be utilized for other marketing activities.
Intelligent automation results in cost savings of around 40-75% and the chances of errors are also reduced.
Different kinds of automation software help your employees achieve more with limited resources leading to enhanced operational efficiency. Around 33% of employees admit that automation software helps to save money.
Improved Organic Search Rankings
Automation in localized marketing can help you quickly discover the geo-specific content pieces you need to prioritize and reshuffle your strategy for better results.

Here are some of the ways local automation helps to boost SEO:
You can use the Google My Business API to update your store NAP (Name, Address, and Phone Number) across hundreds of locations worldwide without having to edit every listing manually.
Keyword-specific and location-specific landing pages can be created based on the competitor analysis data to improve organic traffic significantly.
You can use rank trackers to accurately track your site rankings across hundreds of locations to measure the success of your campaign.
Review monitoring automation can help you receive notifications whenever you receive a bad review so that you can take action immediately.
You can automate schema markup addition across all your local landing pages with greater accuracy for enhanced search presence.
Overall, the LMA solution can significantly improve your organic ranking on Google and other search engines.
Improved Visibility In Local Markets
LMA increases the efficiency of your local marketing strategy multiple times. Your marketing strategy is automated for the location-specific audience.
As a result, you capture the attention of a more relevant audience in that area. Therefore, when you run a social media campaign, email marketing, or SEO, more and more people in the targeted area can spot your business online. They could find relevance and show interest in doing business with the brand.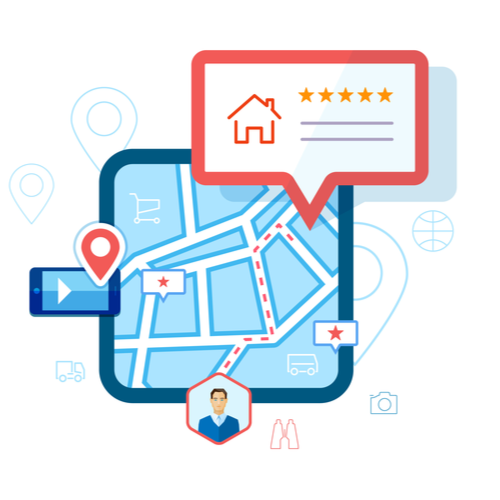 Segmented Marketing At The Local Level
LMA intends to target a particular group of local audiences. It sub-groups a regional market based on customers' consumption patterns, spending patterns, purchasing power, social values, etc. All the marketing campaigns are aimed at that specific local group only to make your marketing efforts more approachable and impactful.
What Type Of Businesses Need Local Marketing Automation?
Any business having a presence in multiple locations needs local marketing automation. It includes distributed brands with local representatives, franchisees, or dealerships across the country or world. Also, wholly-owned corporations with multiple locations can take advantage of LMA.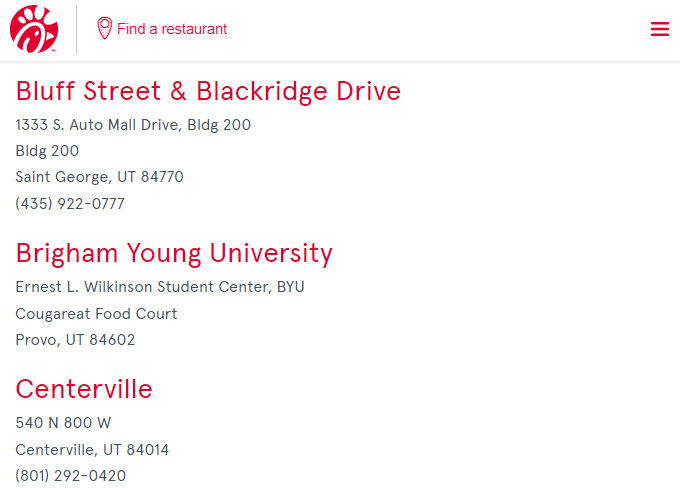 Multinational brands face unique challenges to market their product or service locally, and LMA provides an effective solution for local branding.
Not just for large organizations, local marketing automation is now a necessity for small businesses struggling to retain their position in the local market.
Conclusion
Modern consumers are redefining the way they want to interact with the brands. They expect to be addressed as individuals rather than a generic group. National brands need to focus on the touchpoints and how they can build a strong relationship by personalizing their marketing campaigns.
Local marketing automation enables businesses to carry out localized marketing strategies more effectively and with incredible speed. With local marketing automation software, a corporation can develop and maintain a seamless and practical customer experience while maximizing the potential for repeat business.