Local Store Marketing: 5 Simple Ideas To Drive Foot Traffic
Dec 10, 2021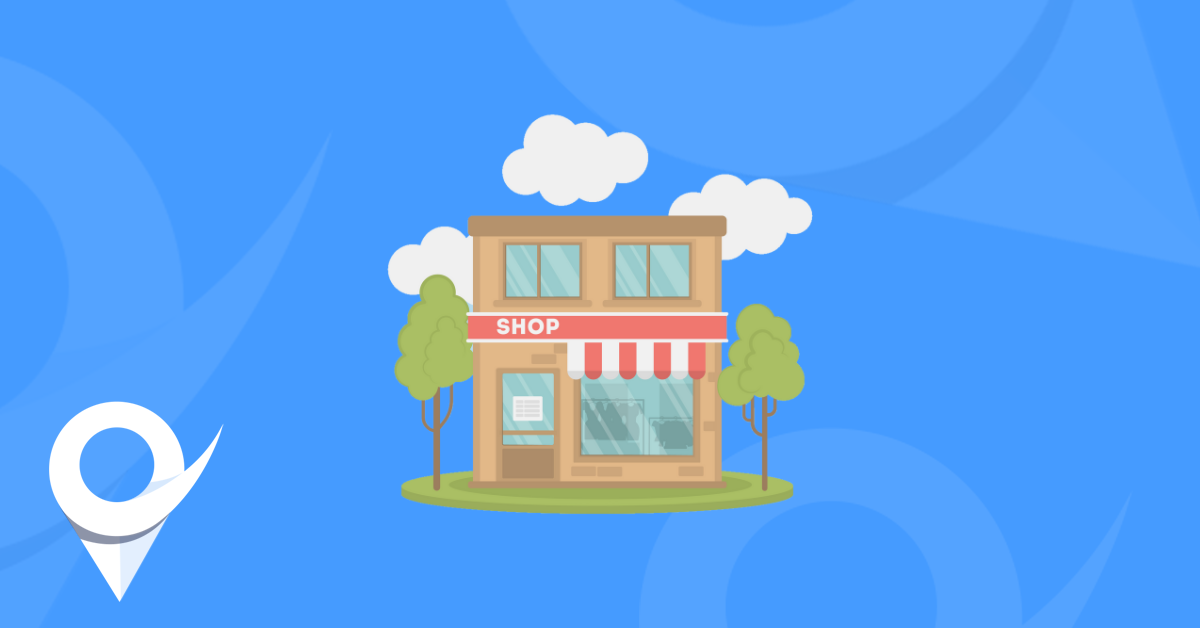 Table of Contents
What Is Local Store Marketing
What Businesses Can Benefit From Local Store Marketing?
Local Store Marketing Ideas To Drive Foot Traffic
Local event sponsorship
Local SEO
Local content marketing
Social media campaigns targeting local demographics
Direct mail
Conclusion
Do you own a local restaurant or store, but you're struggling to get more foot traffic through the door? Or are you simply just looking for ways to increase sales for your local business?
The answer to both of these questions is local store marketing, also known as LSM.
Local store marketing plays a vital role in the success of any local business or franchise.
But, you may be asking yourself "what is local store marketing?" and how it can help you to increase awareness for your business.
What is Local Store Marketing?
Local store marketing (LSM) is defined as a collection of marketing activities that are designed to target customers in a specific geographic area or community.
Because of local store marketing's strong focus on the community, it is also known as neighborhood marketing.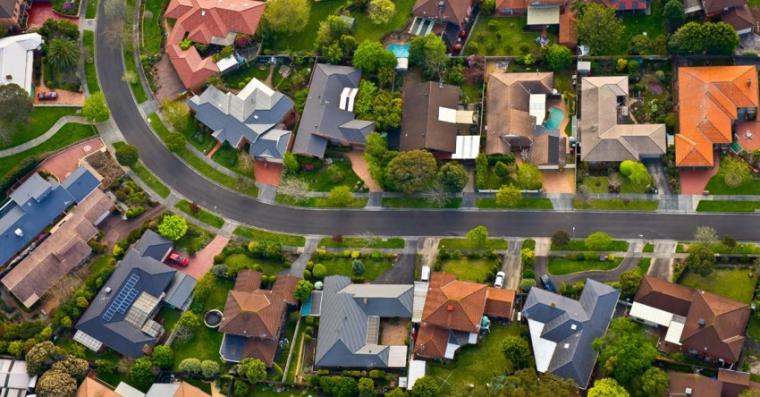 The differentiating factor between local store marketing and other disciplines of marketing is that LSM is hyper-targeted to a specific location.
Typically, LSM marketing tries to reach customers within a 5-mile radius around a physical store.
The reason for this is that the goal of neighborhood marketing is to connect with a local community instead of targeting a broader region.
This marketing approach makes use of geo-targeted offline and online marketing tactics such as local SEO, newspaper ads, event sponsorships and more.
What Businesses Can Benefit From Local Store Marketing
Local store marketing is not only useful to small, local businesses, but it can also be used by national or regional franchises to supplement their national and/or regional marketing campaigns.
Typically, the following businesses can benefit the most from local store marketing:
Restaurants
Brick and mortar stores
Hair salons
Car dealerships and mechanics
Gyms
Schools
Plumbers
National or regional franchises with community-based locations or outlets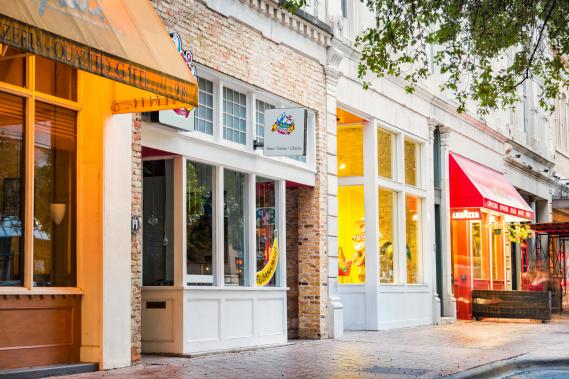 So then, what are the benefits that businesses can gain from LSM?
Local store marketing gives businesses the opportunity to solidify their place in the minds of local customers.
The main benefit of this type of marketing is that businesses can ensure that they stay top-of-mind whenever a local thinks of its products or services.
Say, for instance, you've got a plumbing business and you ensure that your business is known as the go-to plumbing business in town, then you'll likely be the first plumber a customer thinks of when he's got a leaking pipe.
This can be achieved through effective local store marketing activities.
The Key To Success With Local Store Marketing
The key element to success with local store marketing is understanding the local community wherein your business is located.
A local business owner or franchise marketer can ask the following questions to try and understand the local community:
What type of music do locals like to listen to?
What are some of the most popular sports that locals like? Do they watch them live and in-person?
Where do locals like to hang out on a Friday night?
What are some common past-time activities in the community?
Are there any popular trends within the community?
By understanding the culture, businesses can create effective marketing campaigns that reach local communities at the right time and setting.
Local Store Marketing Ideas To Gain Foot Traffic
Now that you know what local store marketing is and why it's important for any business, let's briefly discuss some ideas to generate more awareness for your business.
Local SEO
Local SEO should be at the forefront of any local business' marketing strategy.
According to Adweek, 45% of all searches on Google have local intent. What's even more astounding is that 84% of those searches result in purchases.
By optimizing your website, Google Business, and other online listings for local SEO, you'll be able to show up when locals are searching for solutions to their problems.
Local SEO can drive a lot of targeted traffic to your website. As a result, you'll be seen as the "go-to" business in your market.
By effectively optimizing for local SEO, your website can rank for searches such as "laundry services in boston" or "best italian restaurants in rochester ny".
There's no doubt that local SEO should form part of your local store marketing strategy.
Local Event Sponsorship
By sponsoring local events, you'll be able to put your business in front of the eyes of the local press and event attendees.
According to Forbes, 84% of businesses say that event marketing played an important role in their success.
But you shouldn't just sponsor any event, you should try to be part of events that are relevant to your audience. This is where understanding of the local community will come in handy.
Let's say you own a gym in Scranton, Pennsylvania. You could sponsor an event like the Scranton Half Marathon.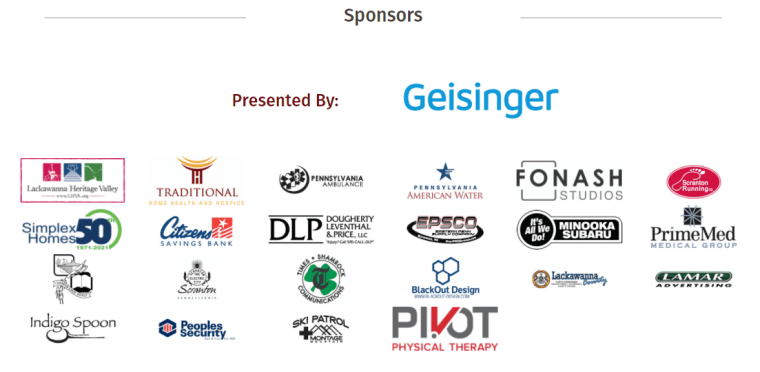 Not sure where to find events that you can sponsor? Try having a look at Facebook or the local Chamber of Commerce website.
Local Content Marketing
Local content marketing is all about creating content that resonates with your local community.
For example, if you're a local photographer based in Charleston, you could create content around "The Best Homes in Charleston" or "Top 10 Places to Watch The Sunset in Charleston."
Content ideas that you can use in your local content marketing include:
Updates on local events and festivals that you're involved in
Creating a podcast featuring local influencers and personalities
Introduce your staff and team members to consumers
Customer created content
In-store updates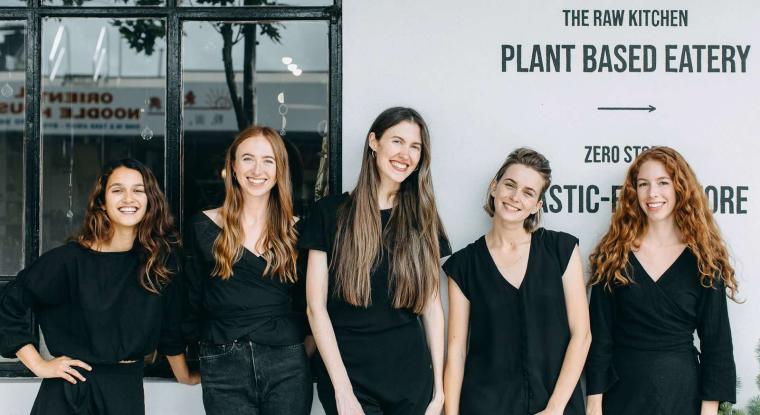 Social media
By being active on Facebook, Instagram, and other social media platforms, you'll be able to share updates of your business with the local community.
Social media and local content marketing can go hand-in-hand.
Let's talk about the local photographer based in Charleston. She can create a Facebook group where residents of Charleston can share their favourite photos of local eateries, parks, food, and more.
By creating a Facebook group, she can get the community to share their favourite moments while promoting her photography business.
Instagram is another powerful tool that can be used in local store marketing.
Local restaurants can create an Instagram page and share photos of their dishes and meals.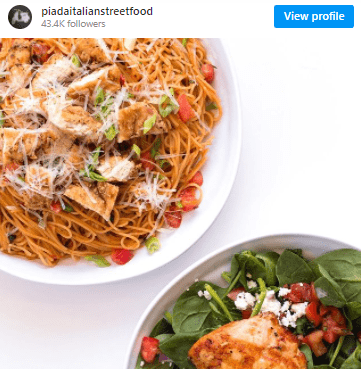 Not only is social media a great place to share updates with locals, but business owners can also use highly targeted paid ads to target local customers on Facebook and Instagram.
Direct Mail
With the increase in the number of businesses that are using digital marketing to reach their audiences, it's become challenging to stand out from all the noise.
That's where direct mail comes in. Direct mail is still an effective marketing tool because it works on the principle of receiving a gift.
Here are 3 reasons why direct mail should form part of your local store marketing strategy:
Direct mail is memorable.
Direct mail isn't as competitive as digital marketing.
According to Sendoso, direct mail has a 30% higher response rate than email.
Conclusion
Local store marketing is an effective way to reach more customers in local communities.
By implementing these 5 local store marketing strategies, you'll be able to create a business that is top-of-mind when locals need your services and products.
Whether you own a local business or you work for a national franchisor, be sure to make local store marketing a part of your overall marketing strategy.