How to Merge Duplicate Google Business Listings (2023)
Aug 17, 2023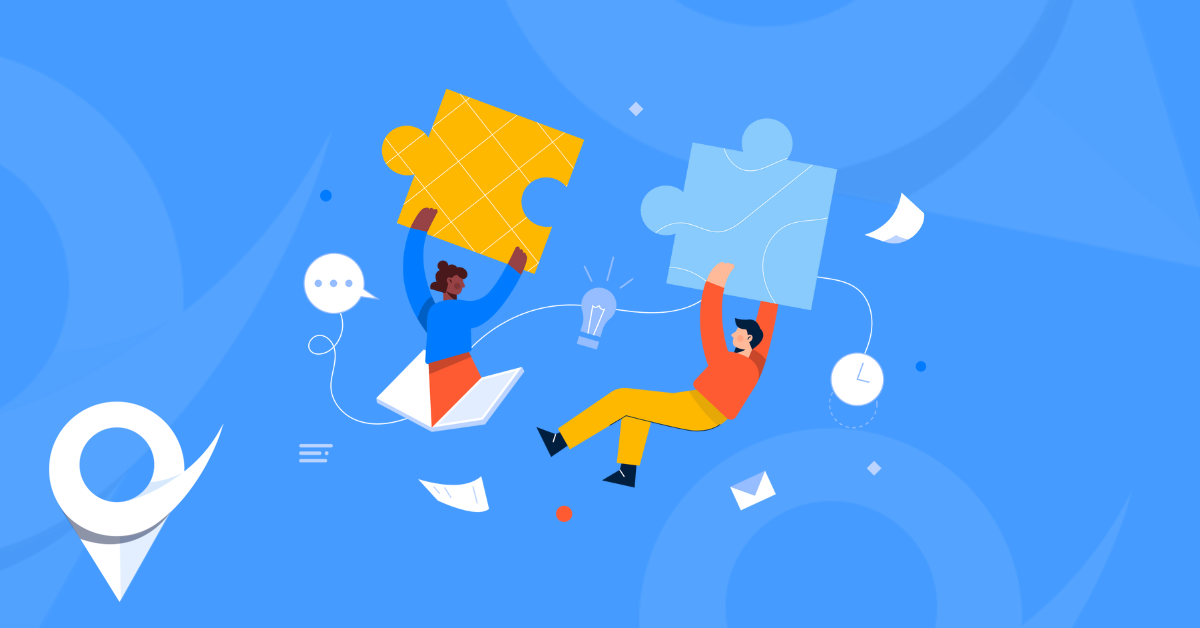 Table of Contents
What is a duplicate GMB listing?
Can you merge multiple Google Businesses?
Why merge duplicate Google My Business listings?
How to merge two Google Business listings
Can you have two Google Business listings at the same address?
Conclusion
Local searches play a big role in directing potential customers to businesses in their area. According to multiple sources, an astounding 46% of all Google searches are for local businesses.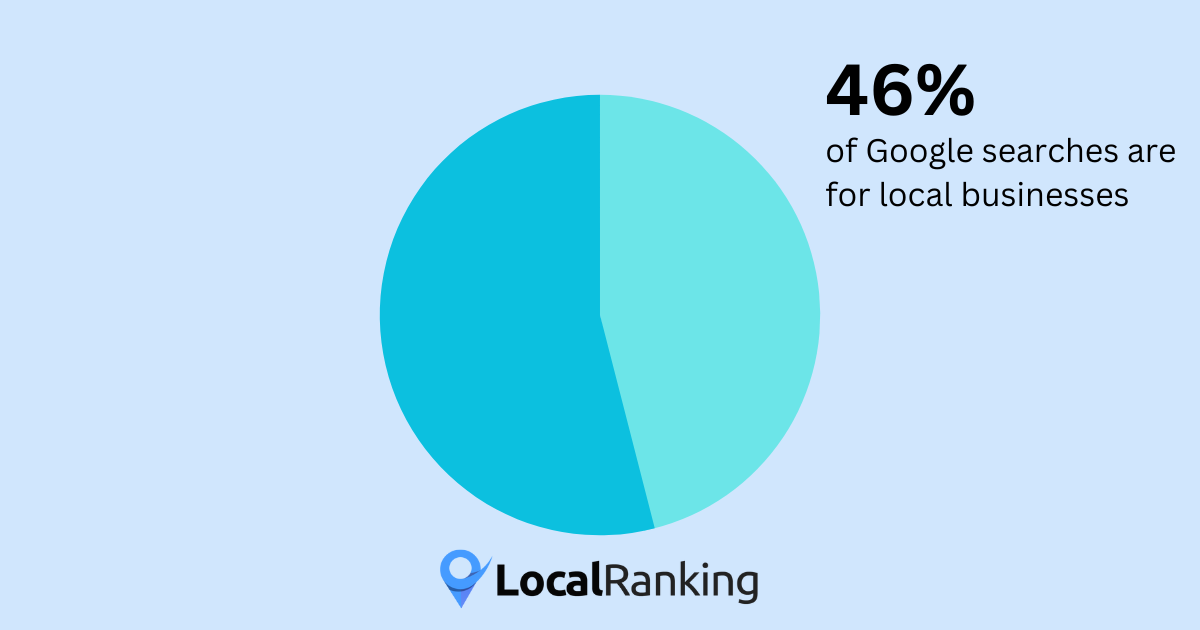 As such, the accuracy of your listing not only impacts your online presence but also significantly influences your ability to attract and retain local customers.
Duplicate listings can create confusion for customers and dilute your online presence; harming both reputation and overall business growth.
In this blog post, we will delve into the process of merging duplicate Google Business listings.
Not only will we show you step-by-step how to merge these listings, but we'll also shed light on why merging is a smarter choice than simply deleting one of the duplicates.
What is a Duplicate GMB Listing?
A duplicate Google My Business (GMB) listing refers to when there are multiple listings for the same business. Duplicate listings are exactly the same in that they have the same address, name, contact information, etc.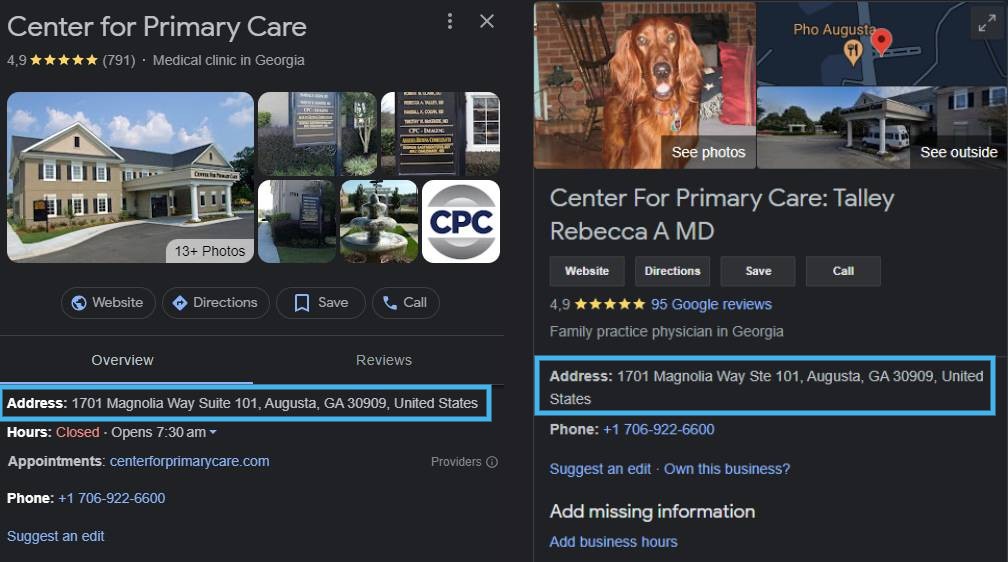 This can occur due to various reasons, such as unintentional creation by different team members.
Let's not forget that duplicate listings can also be created because of an intent to manipulate local search results.
Essentially, duplicate GMB listings can present a confusing scenario for both customers and business owners alike.
Imagine this: you search for a local restaurant on Google, and instead of finding a clear and concise listing, you come across two or more listings for the same establishment.
This can lead to customer frustration, as they may struggle to discern which listing is the most accurate and up-to-date one. Moreover, duplicate GMB listings can dilute your online presence, as search engines may rank each duplicate separately, resulting in a fragmented online reputation.
In order to maintain a strong and cohesive online presence, it becomes crucial to identify and address these duplicate listings promptly.
Can You Merge Google Businesses?
Yes, you can merge duplicate Google My Business (GMB) listings. By merging these listings, you can consolidate the information and data associated with each duplicate into a single, comprehensive listing.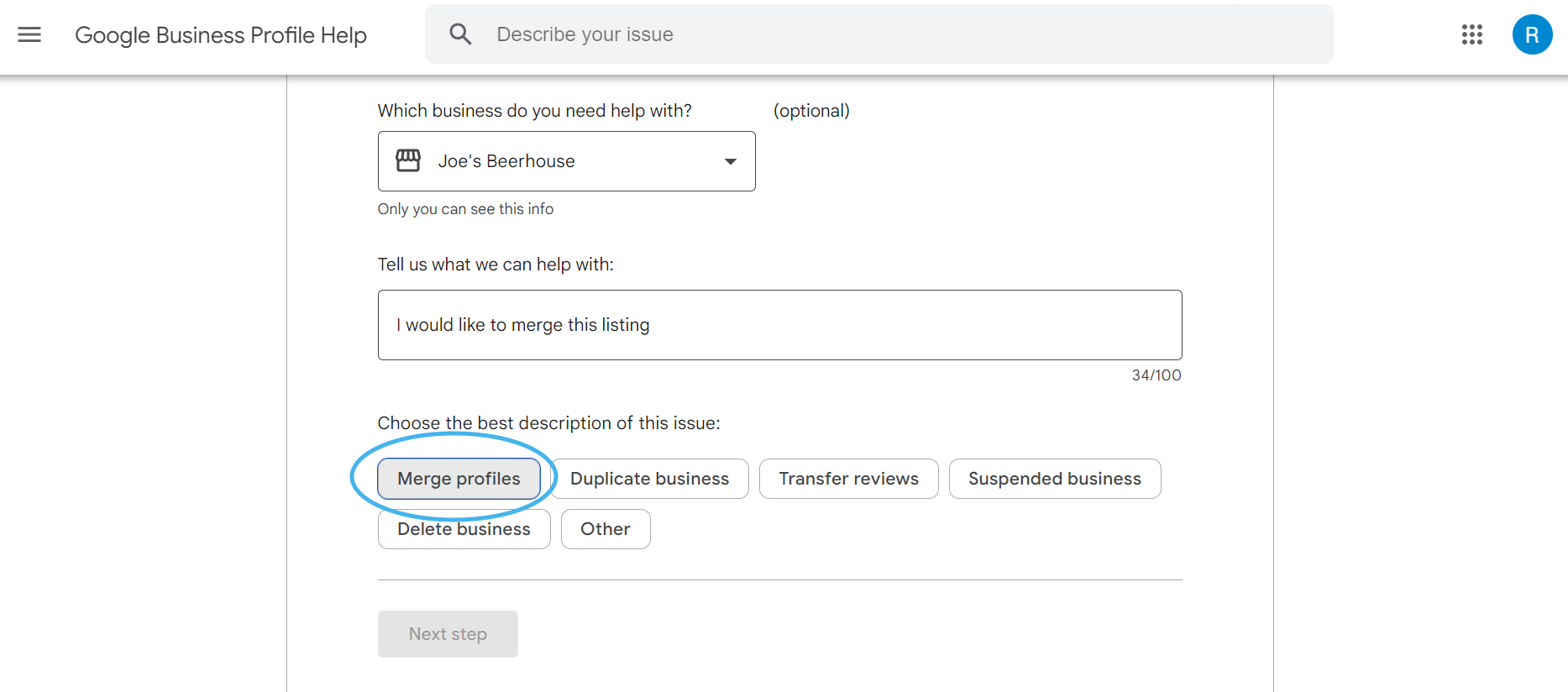 This process helps streamline your online presence and ensures that customers have accurate and consistent information when they search for your business.
When you merge GMB listings, you essentially combine the attributes, reviews, and other relevant details from multiple duplicates into one primary listing.
This primary listing will then represent your business in Google's search results and on Google Maps.
Why Merge Duplicate Google Business Listings
Merging GMB listings offers several benefits.
Firstly, it eliminates confusion for potential customers who may come across multiple listings for the same business. By presenting a single, authoritative listing, you provide a clear and unified representation of your business, making it easier for customers to find and engage with you.

Secondly, merging duplicates helps improve your online reputation.
When you have multiple listings, each with its own set of reviews, it can be challenging to manage and respond to customer feedback effectively. By merging the listings, you consolidate all the reviews into one place, allowing you to manage reviews more efficiently.
Overall, merging Google My Business listings is a strategic move that streamlines your online presence, enhances customer experience, and helps you maintain a consistent brand image.
In the following sections, we will guide you through the process of merging duplicate GMB listings step-by-step, ensuring a seamless transition towards an optimized online presence.
How to Merge Two Google Business Listings
Google provides a solution to merge these duplicate listings into a single, comprehensive listing.
Here's a step-by-step guide on how to merge two Google Business listings:
Assess Duplicate Listings: Determine if the listings have the same information. They must have the same business name, address, phone number, and other key details to be considered duplicates. If they don't match, report and delete the unnecessary listing.
Contact Google Support: Reach out to Google and request a merge of the duplicate listings. You can do this by filling out this form. Be prepared to provide the necessary information about both listings, such as the business name, address, and any verification details.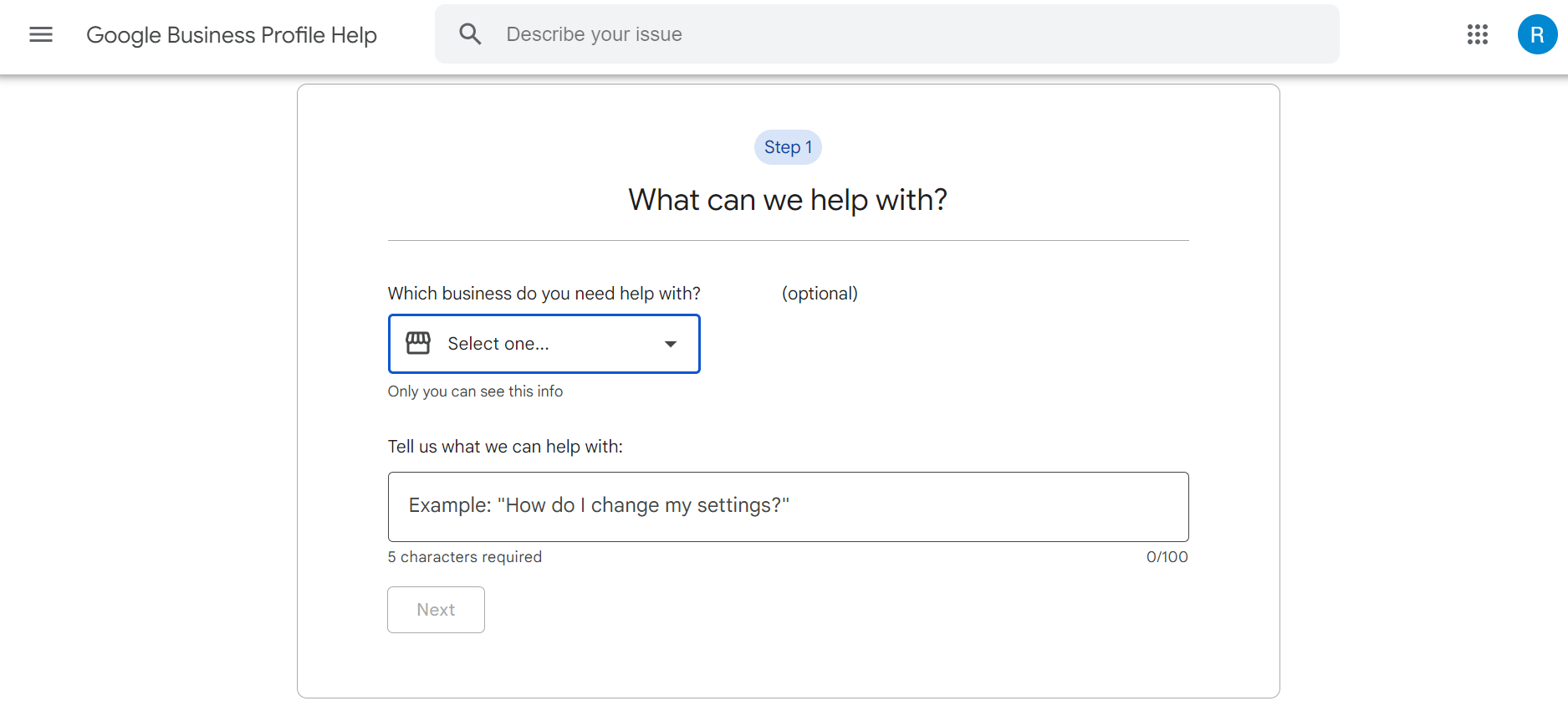 Submit Merge Request: Once you've provided the required information, submit the request to merge the duplicate listings. Emphasize the need for accuracy and consistency in representing your business online.
Await Google's Response: Google will review your merge request. During this time, regularly check your Google My Business dashboard for any updates or requests for additional information from Google.
Confirm Merged Listing Information: After the merge is complete, review your listing to ensure that all the information, such as business hours, contact details, and photos, is accurate.
It's important to note that during the merge, some elements like photos or Google Posts may not be merged automatically. Save a backup of your important photos or posts on your device to avoid any potential loss.
By merging duplicate Google My Business listings, you ensure that customers have access to accurate and consolidated information about your business. Additionally, it helps improve your local SEO and enhances your online visibility, ultimately benefiting your overall online presence.
Can You Have 2 Google My Business Listings at the Same Address?
Having two Google My Business (GMB) listings at the same address is generally not recommended as best practice.
While it is possible to have multiple GMB listings at the same address for different businesses, it's important to ensure that each business is distinct and operating separately.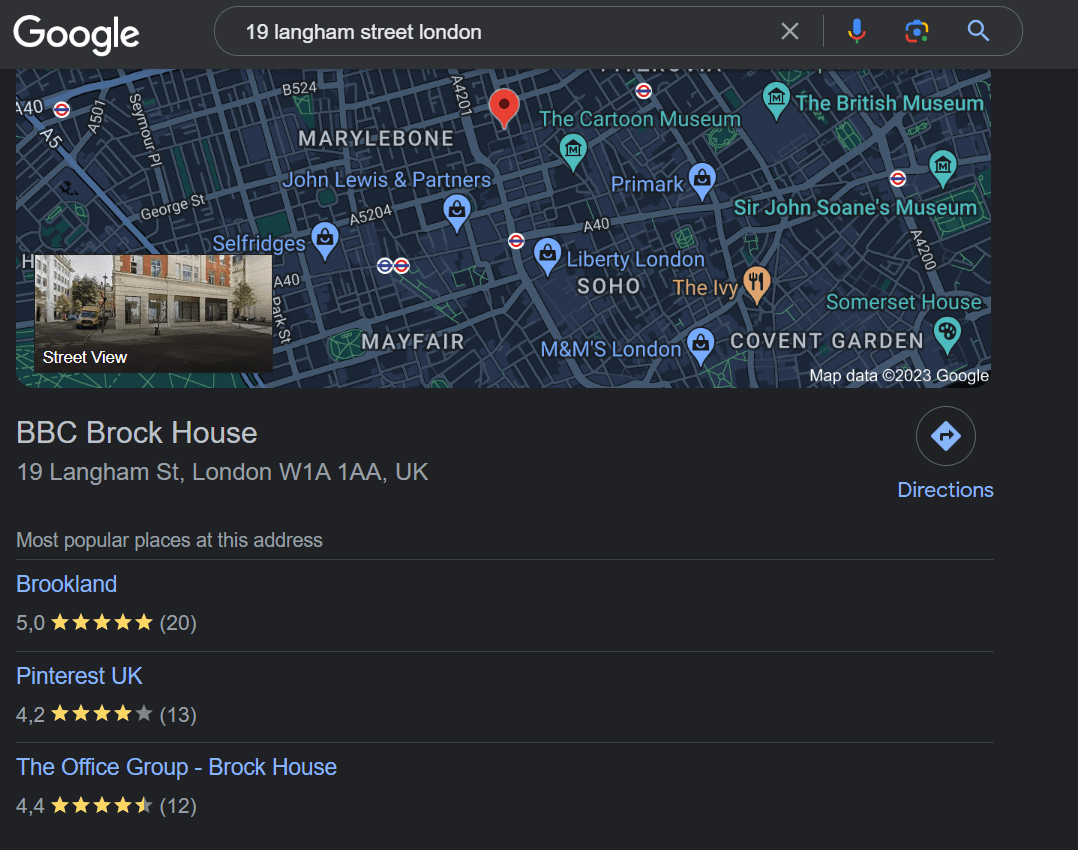 This means that they should have their own unique products or services and maintain separate physical spaces or suites in the same building.
Google's guidelines state that businesses with the same address should be distinct entities, and attempting to create duplicate listings for the same business can result in a "duplicate location" error.
Conclusion
Managing and optimizing your Google My Business listings plays a crucial role in establishing a strong online presence for your business.
By merging duplicate listings and ensuring accuracy and consistency, you can provide customers with reliable information and improve your local SEO.
While it's possible to have multiple listings at the same address for different businesses, it's important to adhere to Google's guidelines and maintain distinct entities.
Remember, a well-managed and consolidated GMB listing contributes to enhanced visibility, increased customer trust, and ultimately, business success in the digital landscape.