Get More Clicks With The Perfect Meta Description
Jan 14, 2022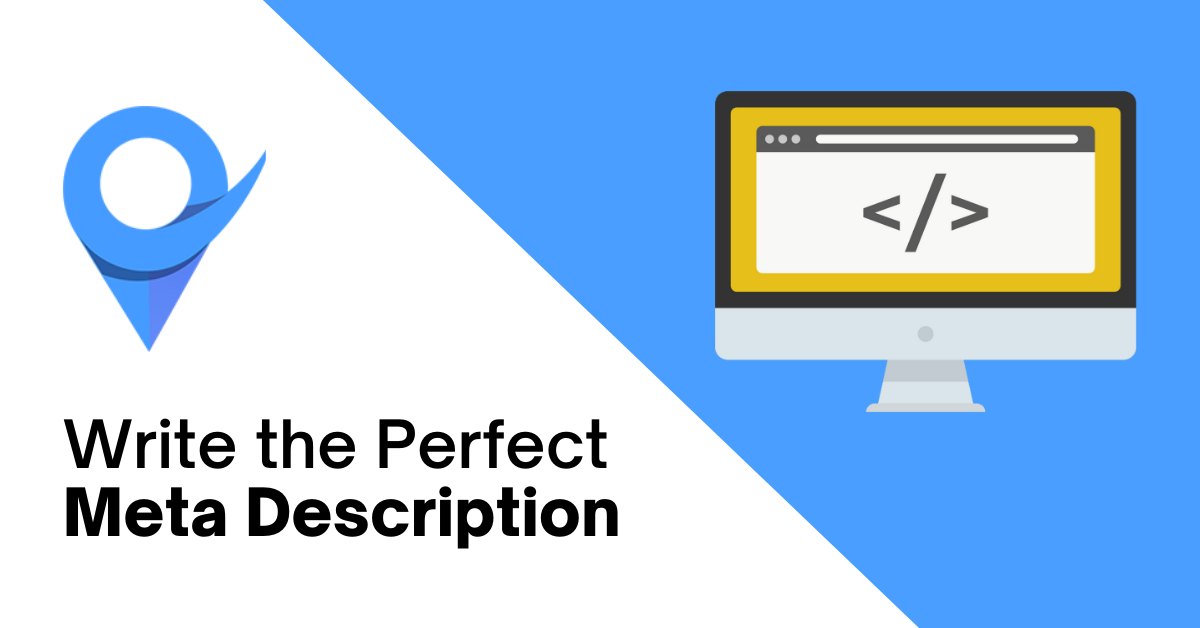 Table of Contents
What Are Meta Descriptions?
Meta Description Length
Are Meta Descriptions SEO Ranking Factors?
How To Write The Perfect Meta Description
Think Of The User
Be Clear
Add a CTA
Add Your Target Keyword
Add Most Important Tag First
What To Avoid
Keyword Stuffing
Using The Same Meta Description
Don't Use Article Text
Conclusion
So, you know everything about creating SEO-optimized titles and content, but you're still wondering how to create meta descriptions that catch that turn eyeballs into clicks.
If this sounds like you, or you'd just like to learn more about meta descriptions, then you've come to the right place.
In this article, you will learn how to create the perfect meta description to get more clicks to your content and web pages. We also cover what not to do when creating a meta description.
But first, let's briefly discuss what meta descriptions are.
What Are Meta Descriptions?
A meta description is a small piece of text that describes or summarizes the content that can be found on a web page.
If you're not sure what yours is, you can check it with this meta description checker tool.
The meta description is actually an HTML element that is placed in the HTML file of a web page.
The meta description of a web page can be found under the page title and URL in the search engine results page.

As you can see from this example, the meta description contains the search query "sunglasses for men" in bolded text.
Here's an example of a meta description in HTML code:
<head>
<meta name="description" content="Since 1964, Chick-fil-A has been the home of the Original Chicken Sandwich with two pickles on a toasted butter bun. Check out our full menu, and order pickup or delivery today.">
</head>
As you can see, the meta description tag appears between the <head></head> tags of the page.
You can also view the meta description of any web page by using Chrome or any other internet browser.
Simply right-click anywhere on the page, and choose "View page source".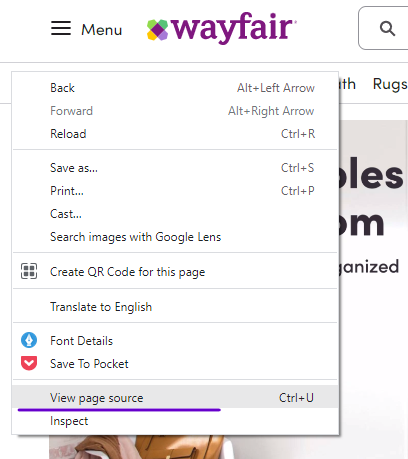 Then hit Ctrl + F, and type in <meta name="description". This will reveal what the meta description is of the respective web page.

Meta descriptions also appear whenever you or someone else shares some of your content on social media platforms such as Facebook and Twitter.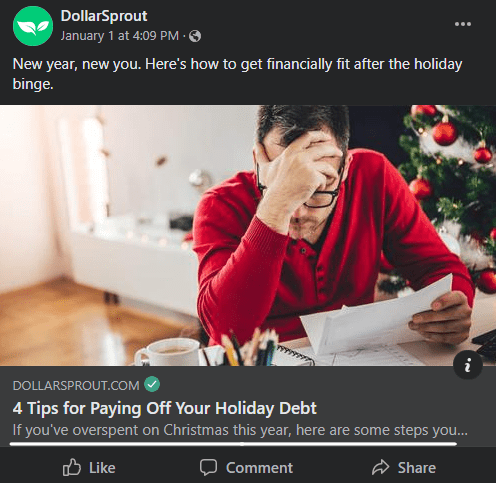 Meta Description Length
Technically, meta descriptions can be any length.
However, Google usually cuts off or truncates meta descriptions that are too long. The ideal length for a meta description is anything between 140 to 160 characters.

Remember, you don't want to create meta descriptions that are too short, they still have to be descriptive enough so that the user can understand what your page is about.
You should also keep in mind that Google doesn't always use the meta description that you set for a web page. Instead, Google sometimes chooses a snippet of text that it feels best matches the search query.
According to a study done by Ahrefs, Google rewrites meta descriptions 62.78% of the time.
This can be due to a number of reasons such as the meta description that you've provided doesn't accurately describe the on-page content.
Another reason for this is that the hardcoded meta description that you wrote doesn't target long-tail keywords, so Google usually chooses its own text for the search result snippet.
Are Meta Descriptions SEO Ranking Factors?
The simple answer is, no, Google doesn't use meta descriptions as a ranking factor. Google has made it clear that neither meta descriptions nor meta keywords form part of their ranking algorithm.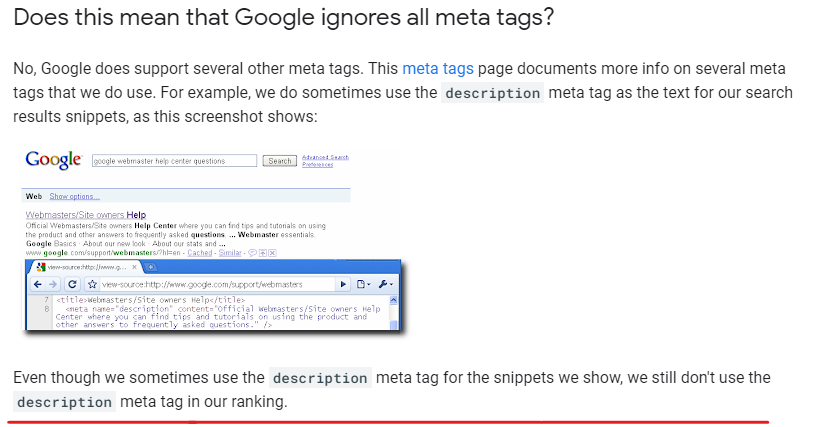 So, if Google doesn't use meta descriptions in their ranking algorithm and it sometimes changes hardcoded meta descriptions, why is it important to create meta descriptions?
Well, you should think of a page's meta description in the same way as you would think of ad copy for a Facebook marketing campaign.
Meta descriptions provide webmasters with the opportunity to "advertise" content to searchers, or to entice search engine users to click on their search results.
Because of this, meta descriptions have an impact on Click-Through Rates (CTR) and user behavior. Now here's the real plot twist, if Google notices that searchers are clicking through to your website, it will actually consider your result to be useful and therefore, move you up the rankings.
For this reason, it's important to put some effort and time into writing the perfect meta description.
How To Write The Perfect Meta Description
Seeing as meta descriptions can have an impact on Click-Through-Rates, it's really important to create meta descriptions that will speak directly with your target audience.
Here are some characteristics of a good meta description:
Write the meta description with the end-user in mind
A good meta description is clear, concise and the right length
Highlights most important information at the start
Contains the target keyword
Contains a Call To Action (CTA)
Think Of The User
When writing meta descriptions, you have to think of what would entice the web searcher to click on your result.
By partially or fully answering the target audience's search query, you'll entice him or her to click on your result to get more information on what you've got to say about the subject matter.
By answering the following questions, you can start thinking of how to create the perfect meta description with the end-user in mind:
What is your web page or content offering that will help the searcher with his or her search query?
Why should he or she click on your search result?
Be Clear, Concise and Keep It The Right Length
Another way to think of your meta description is that of an elevator pitch. It's quick and to the point.
An elevator pitch briefly summarizes an investor to invest or a customer to purchase, your meta description should follow the same premise - be clear, concise and to the point.
Remember, the body of your content will educate the reader, so there's no need to write lengthy meta descriptions.
Try to stick to 1 to 2 sentences, about 140 to 160 characters, when writing meta descriptions to avoid Google cutting off parts of your meta description.
Add Most Important Info First or At The Beginning
The next tip for creating the perfect meta description is to add the most important information at the start or close to the beginning of your meta description.

By doing this you ensure that if Google decides to cut off parts of your meta description, the most important information will still be shown to web searchers.
Add Your Target Keyword
One of the most important things to remember when writing meta descriptions is to always include your target keyword.
A simple Google search will reveal that almost all of the results on the first page contain the target keyword or search query in their meta descriptions.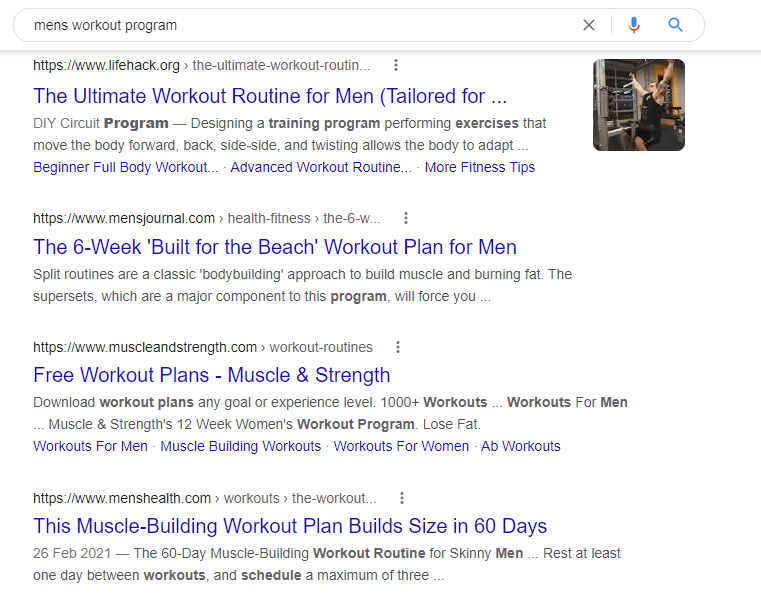 So, if the top Google results are including the target keyword(s) in their meta descriptions, don't you think it's a good idea to replicate this?
Add a CTA
The last tip that we've got for writing the ideal meta description is to include a Call-to-Action (CTA).
Remember, a meta description is like a Facebook ad copy. Have you ever seen good Facebook ads without a CTA?
By adding a call-to-action to your meta description, you invite searchers to check out what you've got to say on your web page.
Phrases like "Learn more", "Get it now", and "Try it out today", are ideal CTAs to include in your meta descriptions.
What To Avoid When Writing a Meta Description
Now that you've got a better idea of what to do to create compelling meta descriptions, there are a few things you should remember to avoid when creating meta descriptions.
Keyword Stuffing
Keyword stuffing is the practice of excessively adding your target keyword to a piece of text, content, titles, or meta description with the hopes of manipulating the search rankings.
By practicing keyword stuffing, your meta descriptions will sound unnatural and like a robot has created them.
Check out this example of keyword stuffing from Delante. Just by having a quick read through it, you'll notice the excessive use of the target keyword "product marketing".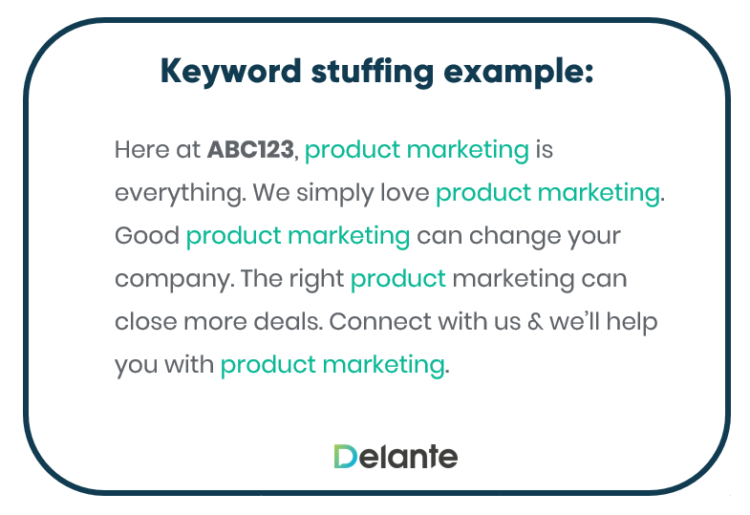 Yes, your meta description should contain your target keyword, but it should read and sound natural to the web searcher.
Using The Same Meta Description On Different Pages
Another thing to avoid doing when writing your meta descriptions is to use the same meta description on more than one page.
If all your pages contain the same meta descriptions, then all your pages will seem to be about the same topic.
If you're having a difficult time thinking of a meta description for each and every page of your website, then it's better to not add meta descriptions. Google will automatically choose a text snippet from the page if it doesn't detect that you've added a meta description.
Don't Copy Text From The Article
Lastly, you want to avoid copying text from the article for your meta description.
Sure, you want to make sure that your meta description matches the content on the web page, but you shouldn't copy the on-page text.
Instead, you want to create a short snippet of text that accurately represents or describes what the content on your page is about.
If you're struggling to think of a meta description, you can use this meta tag generator tool to create all the important SEO tags for your website.
Conclusion
By following these tips you'll be able to create the perfect meta description that results in more clicks and ultimately more traffic and awareness of your business or content.
Yes, meta descriptions aren't an official Google ranking factor, but they still play an important role in getting more visitors to your website.