Top SEO Tips For Ranking in Search Engines
Feb 2, 2022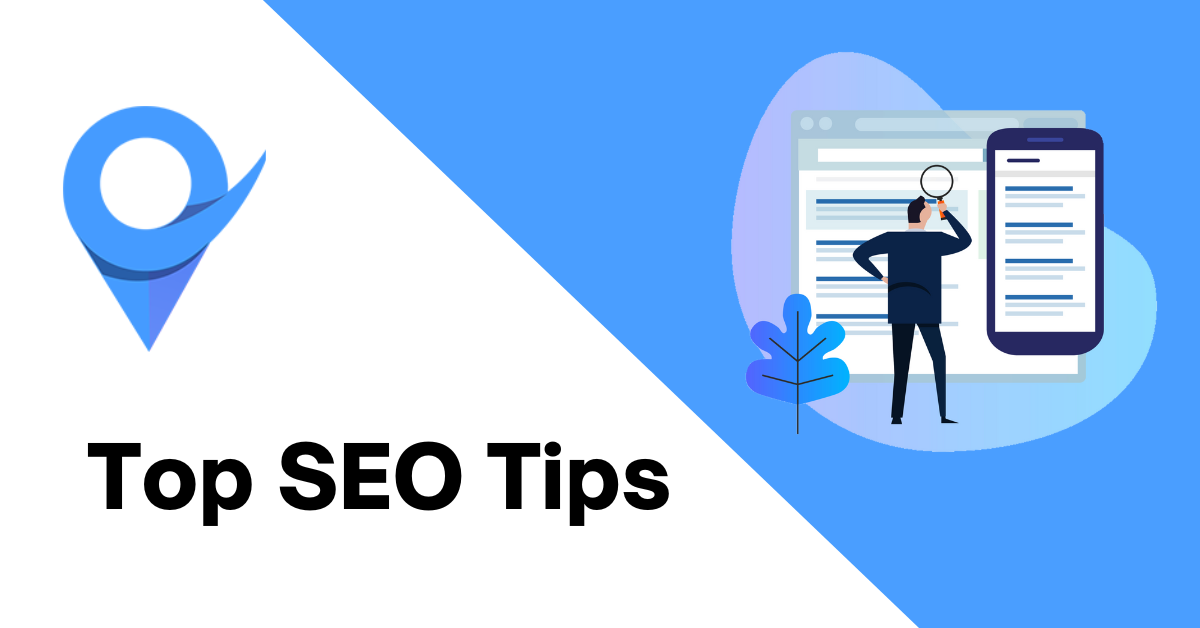 Table of Contents
Advantages of performing SEO
Helps to increase organic traffic
Assists in improving branding and trust
Is budget-friendly and offers an exceptional ROI
Essential SEO tips for ranking in Google and other search engines
Create content based on relevant keywords
Write captivating page titles and page descriptions
Decrease website loading time
Become a master at link building
Create short, SEO-friendly URLs
Distribute HTML heading elements throughout the content
Create long-form content
Get links from websites using your imagery
Try to rank for featured snippets
Update old content
Conclusion
Businesses spend thousands of dollars building a website and think they will start attracting online customers.
However, simply creating a website does not guarantee online business success. You should use SEO to get your site ranked on the first page of the search engines.
To leverage the power of search engine optimization and drive traffic and leads to your business, you need to use some tried and tested SEO tips.
Using the SEO tips discussed in this article will help you see faster and better results.
Before I discuss some quick, actionable, and powerful SEO tricks, let me just give you an overview of why SEO is essential for your website.
Advantages of Performing SEO
Google search attracts around 60% of the world's online traffic, meaning your website should be ranked by Google for queries related to your business in order to start attracting qualified online leads.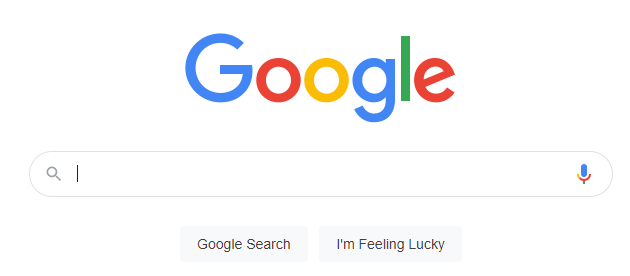 Websites ranked in the first position in Google get the highest traffic. 32% is the average CTR of the first search results on Google.
Simply publishing a new page or a blog does not guarantee rankings. Around 95% of newly published pages don't make it to the top 10 within a year, and 75% of people don't scroll past the first page of search results.
Therefore, SEO is essential to get your pages ranked on the first page of Google and other search engines to start attracting traffic.
Here are the top advantages of performing SEO on your website:
Helps to Increase Organic Traffic
SEO offers long-term benefits to a website in terms of attracting organic traffic.
By publishing new content to the site on a regular basis and by acquiring quality links, the authority of the domain improves.
With increased domain reputation, all the pages on the site jump in rankings and start to acquire organic impressions and clicks.
Other than providing a competitive edge, it gives you a good opportunity to continue attracting new customers to your business.
Assists in Improving Branding and Trust
Websites that rank at the top in organic search are considered trustworthy.

When your website is seen by prospects on searches relevant to your products and services, people start to explore your brand.
Therefore, SEO is crucial for improved online visibility of your business and its products or services.
Targets the Entire Marketing Funnel
SEO targets the entire marketing funnel and not just the end of the funnel prospects.
When you target the complete marketing funnel, you can reach buyers at different customer journey stages, such as the awareness, consideration, purchase, and retention stage.
Therefore, SEO helps to capture traffic during different micro-moments effectively.
Is Budget-Friendly and Offers an Exceptional ROI
You can start SEO for as little as $500 a month. Moreover, the ROI from SEO is 5x compared to paid advertising which is 2x.
As a result, SEO campaigns are budget-friendly and offer long-term results.
Now that you have understood the importance of SEO, let's learn the best SEO tips to boost your organic traffic.
Essential SEO Tips for Ranking in Google and Other Search Engines
Wondering how to improve the SEO of your website to acquire more organic leads?
Here are some of the best SEO optimization tips to improve the organic rankings of your web pages:
Create Content Based on Relevant Keywords
Every page you add to your site should have some focus keywords.
Use the SEOptimer keyword research tool to find keywords related to your industry. Select keywords with low competition and high search volume.
Now, create content focused on the selected keywords.
Do not add all the keywords in one content. Sort your keywords based on topic relevance, and then prepare your content accordingly.
For instance, if I am selling Nike shoes online, I can create content on long-tail key phrases such as 'which Nike shoes are best for running' or 'which Nike shoes are best for the gym.'
Always have a mix of short-tail and long-tail keywords. Here is a quick guide to get started with keyword research using the SEOptimer keyword tool.
While preparing content, add your primary keywords in the first paragraph and use different LSI variants of your seed keywords throughout the content.
Write Captivating Page Titles and Page Descriptions
Page titles and descriptions are crucial for acquiring higher clickthrough rates in the search results.
When people search for products and services related to your business, they see page titles and descriptions in the SERP.
Therefore, you should add captivating page titles and descriptions to persuade the searchers to click on your website.
Here are some SEO tips and best practices to follow for preparing great titles and descriptions:
Add unique title and description tags on every page of your site. Never repeat the same title on several pages as this degrades the user experience and search engines also get confused.
Keep your descriptions and titles descriptive and concise.
Add attractive offers and USPs related to your products or services to persuade people to click on them.
Avoid keyword stuffing, as page titles and descriptions stuffed with keywords can look spammy to Google and users.
Include your business name in the title to improve your branding.
Start your title tags using your primary keyword.
Use LSI variants of your seed keyword in the description tag.
Update the title and descriptions whenever you update the contents of your pages.
Avoid inaccurate or repeated boilerplate text in the title and descriptions.
Decrease Website Loading Time
The next SEO tip is to decrease the time it takes for your website to load.
Website speed has emerged as one of the top-ranking factors for Google. More emphasis has been laid on how fast a web page loads on users' devices.
Web pages that are mobile-friendly, responsive, and faster are ranked higher in the Google search results.
Therefore, you should take steps to improve your website speed for faster rankings.
Here are some tips to follow for increased website loading speed:
Use a fast server. Get in touch with your web hosting company, and they will help you upgrade your existing server to improve your website speed.
Reduce your page size and remove additional images and javascript that increase the page speed.
Check your page using the Page Speed Insights Tool and take the recommended actions to raise page loading speed as suggested by the tool.
Use the Core Web Vitals report in Search Console to find a list of poor URLs with page loading issues.
Use the WebP format to upload images to your site as it's much faster than JPEG or PNG.
If you have your site in WordPress, you can leverage several page speed optimization plugins to improve your site speed.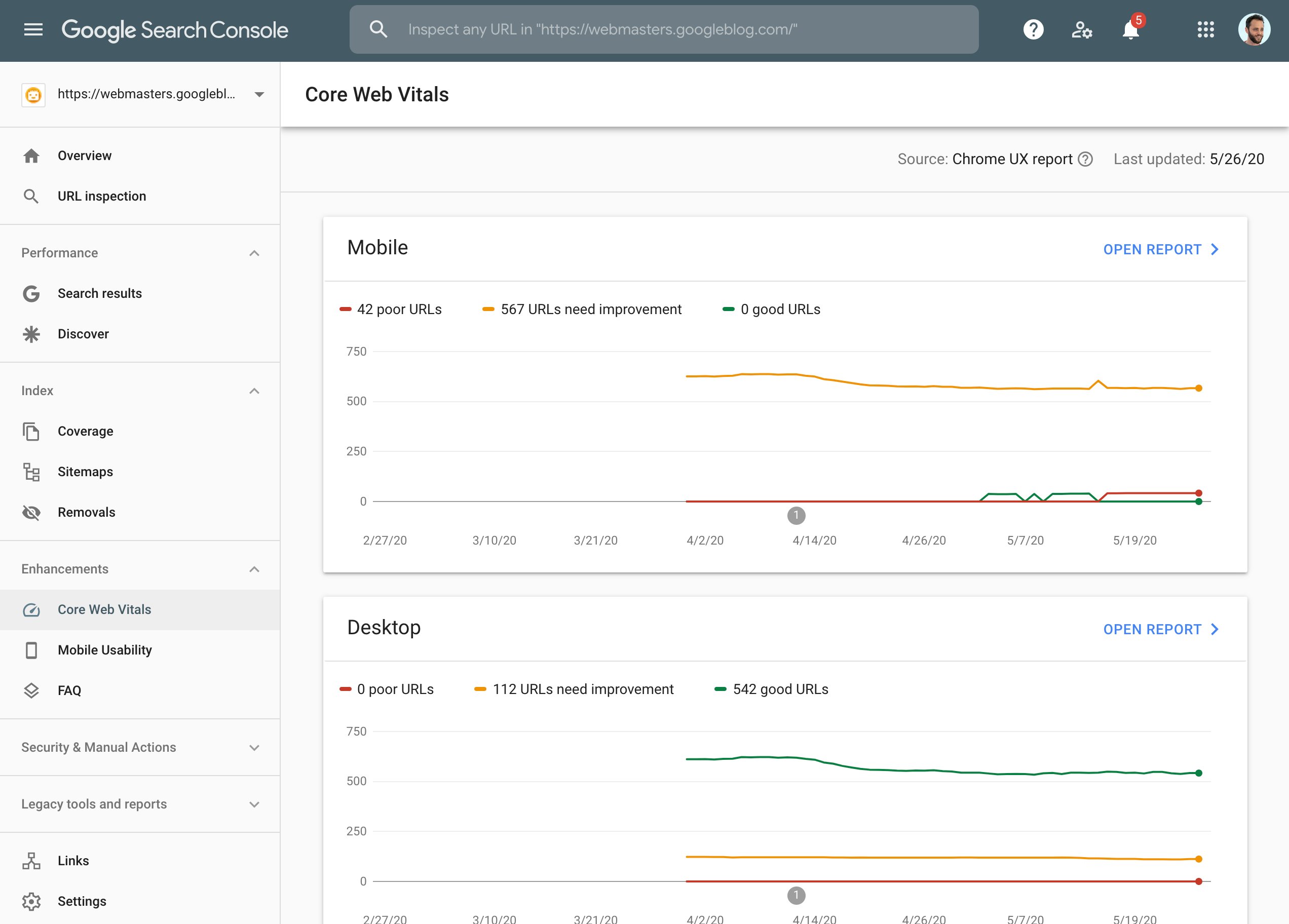 Become a Master at Link Building
This next SEO tip is probably one of the most important to follow when trying to increase search rankings.
Links remain the oldest and most important ranking factors for search engines.
Websites with a higher number of authoritative, relevant, unpaid, non-sponsored, and editorial links are ranked higher in the SERP.
Links are counted as votes by Google. If more people vote for your site, it ranks higher.
The best way to acquire high-quality backlinks to your site is by publishing quality, relevant, unique, evergreen, and comprehensive content on your website.
Also, you can use guest posting as a strategy to collaborate with webmasters who are looking for writers and publish your content on their website with a link back to your site.
Guest posting is a great way to increase networking and spread the word about your business.
If you can land a guest post on authoritative and industry-specific sites, you can get links and referral traffic to tremendously boost your SEO.
Create Short, SEO-Friendly URLs
Perhaps the biggest mistake most webmasters make is creating long URLs.
Ensure that you have short and SEO-friendly URLs on your site to enhance the organic visibility of your domain.
Add your primary keyword in the URL and use hyphens to separate the words.

For example, if you are creating content on the topic 'how to prepare a chocolate cake in under 30 minutes', keep your URL as
'chocolate-cake-recipe'
and not
'how-to-prepare-chocolate-cake-under-30-minutes'
Or

'howtopreparechocolatecakeunder30minutes'
You can see yourself; the first URL looks user-friendly and is easily readable compared to the other two.
Distribute HTML Heading Elements Throughout the Content
Search engines use headings to understand the content of your page. This next SEO tip is to make use of different HTML headings all throughout your content.
Here is what Google's John Mueller says about page headings:
"When it comes to text on a page, a heading is a really strong signal telling us this part of the page is about this topic."
When you add proper HTML headings within your content, search engines can identify and pick the essential sections and rank them in the search results.
Ideally, you should keep the title of your page in H1 and all the section headings under H2. Any section subheadings should be nestled under H3.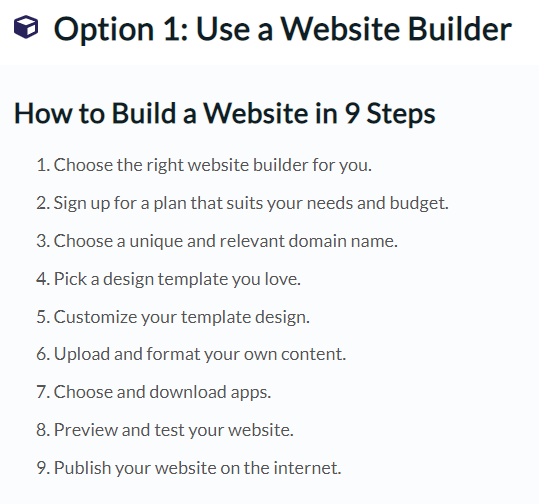 Organizing your content in a hierarchy helps search engines quickly scan the contents of your page and also assists the users in reading your content more efficiently.
In addition, you should add your main keywords in the heading tags. For example, your primary keyword should be used in the H1 tag, and other semantic variants can be used in the H2 or H3 tags.
Create Long-Form Content
The average content length of the top 10 search results is more than 2000 words.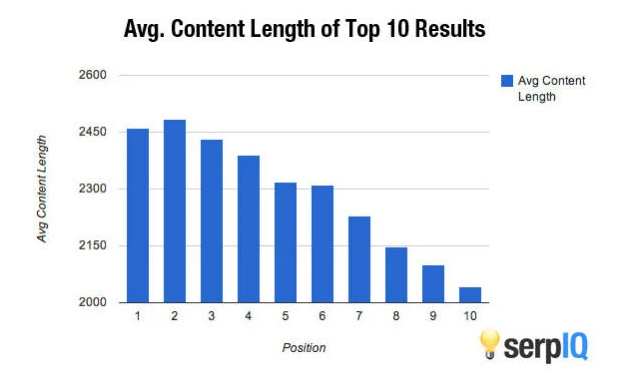 The topic relevance score improves when you keep your content comprehensive and actionable, divided by proper headings and subheadings.
With increased topic relevance, your page starts to rank for several search queries.
It can be challenging to prepare long-form content if you have the habit of producing 500-word articles for your website or blog.
But, once you get into the practice of publishing 2000 words+ content on your site, you will quickly start seeing the SEO benefits.
Get Links from Websites Using Your Imagery
Building links using images is an untapped opportunity that helps to acquire more links to your site.
Conduct an image search on Google by using a photo from your site.

Google will return all the sites that are using your picture. You can then prepare a list of such sites and also note down the webmaster email ID.
Now, you can send emails to site owners and request them to add the source link to your website.
In most cases, the site owner will approve your request and link back to your domain.
This is probably the easiest SEO tip to implement for generating relevant links to your website that improve your domain reputation.
Try to Rank for Featured Snippets
Featured snippets are excerpts from a web page displayed in position-zero search results.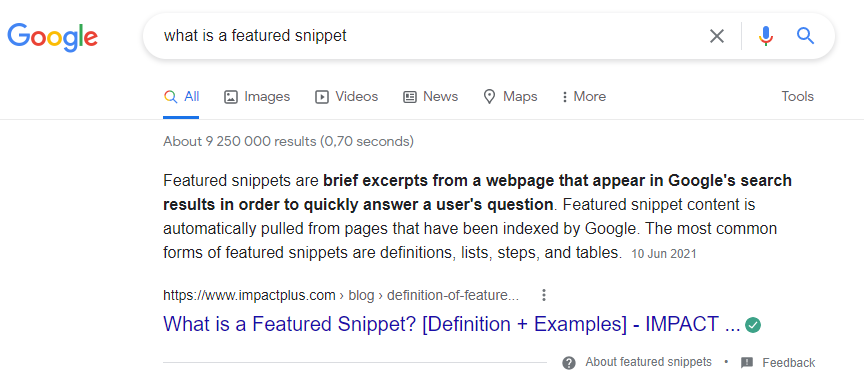 Sites ranked as featured snippets improve their branding and acquire lots of clicks.
You can get your site ranked for featured snippet searches by following the below tips:
Create FAQ pages on your site relevant to your industry and answer them briefly. Most featured snippets are 40-50 words long, so keep your answers to the point.
Improve your page loading speed as pages that load faster have the highest chances of making it to page one of Google. Featured snippets are picked from pages that rank on page one.
Structure your content correctly using proper headings (H1 - H6).
Follow the inverted pyramid style to prepare your content. The inverted pyramid style keeps the most important information at the top of the page.
Add relevant images and videos to your content if you think readers will benefit from them.
Update Old Content
The last SEO tip that you should follow is to make sure all your old content is updated.
Fresh content has the highest chances of top rankings because it adds a freshness score to your pages. Therefore, you should always keep your older content updated.
Often, webmasters forget the older pages on their site, concentrating their efforts on creating new content. The content budget is spent on writing new blog pages, but very few consider revising the older pages with fresh content.
Over time, older pages on your site might lose their rankings and topic relevance if they are not updated frequently with accurate, fresh, and relevant content.
You can identify the pages that are losing traffic with the help of the Google Search Console.
View the top pages report in the performance tab and prepare a list of pages whose impressions and clicks are declining.
You can add new content to these pages to add a freshness score to boost the rankings and gain back the declining clicks.
Adding new pages to your site and regularly updating the older pages can bring returning visitors to your site. It is also an important factor that search engines consider when ranking pages.
Conclusion
Use the above SEO tips to see improvement in your SEO strategy. Even if you Implement some of the SEO tricks discussed in this blog, you can go a long way in making your website more relevant, user-friendly, and authoritative in the eyes of Google and other search engines.