The Complete Guide on SEO Writing (2022)
Jan 26, 2022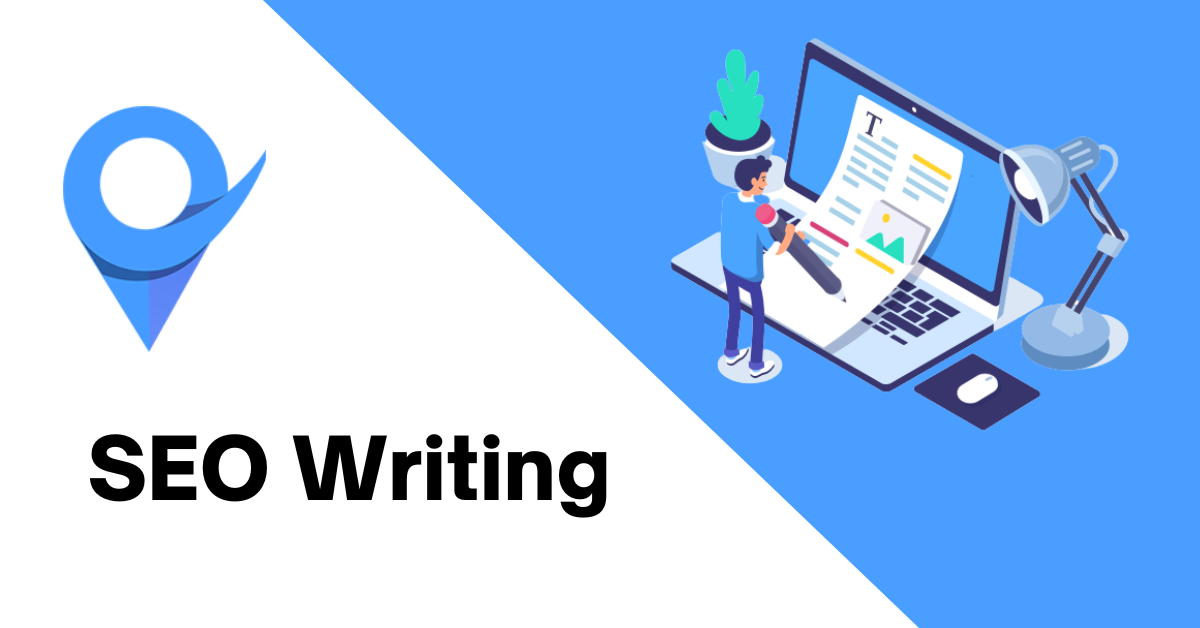 Table of Contents
What is SEO Writing?
Why Is SEO Writing Important?
Makes Your Site Rank For Competitive Keywords
Attracts Quality Traffic To Your Site
Helps Your Business Gain Trust
Acquires More Leads
Helps You Achieve Your SEO Campaign Goals
How To Write For SEO
Find Topics That Your Audience Is Interested In
Find Keywords Based On The Target Topics
Create An Outline Of Your Article
Write Long-Form Content
Use Target Keywords And Their Variations In Content
Use Headings To Make Your Content More Readable
Add Relevant Media To Your Content
Split Your Content Into Short Paragraphs
Optimize Title Tags And Meta Descriptions
Promote Your Content
Conclusion
SEO writing is the key to content marketing success.
Around 94% of businesses use content marketing, but 60-70% of content created is never optimized, meaning they don't get ranked in the search engines, nor do they acquire any traffic leading to content wastage.
It's no wonder that we have entered the era of content overload where every business is busy creating content, but the ones who are leveraging the power of SEO writing are winning the race.
SEO writing powers content to the first page of the search engines leading to more traffic, improved branding, higher clicks, and quality leads.
In this complete guide to SEO writing, we will discuss the different SEO copywriting strategies to shoot your content to the first page of Google.
What Is SEO Writing?
SEO writing is the art of writing and optimizing content with the primary purpose of ranking higher in search engines.
SEO copywriting aims to increase the relevancy of content for the target keywords, making it rank at the top of the search engines.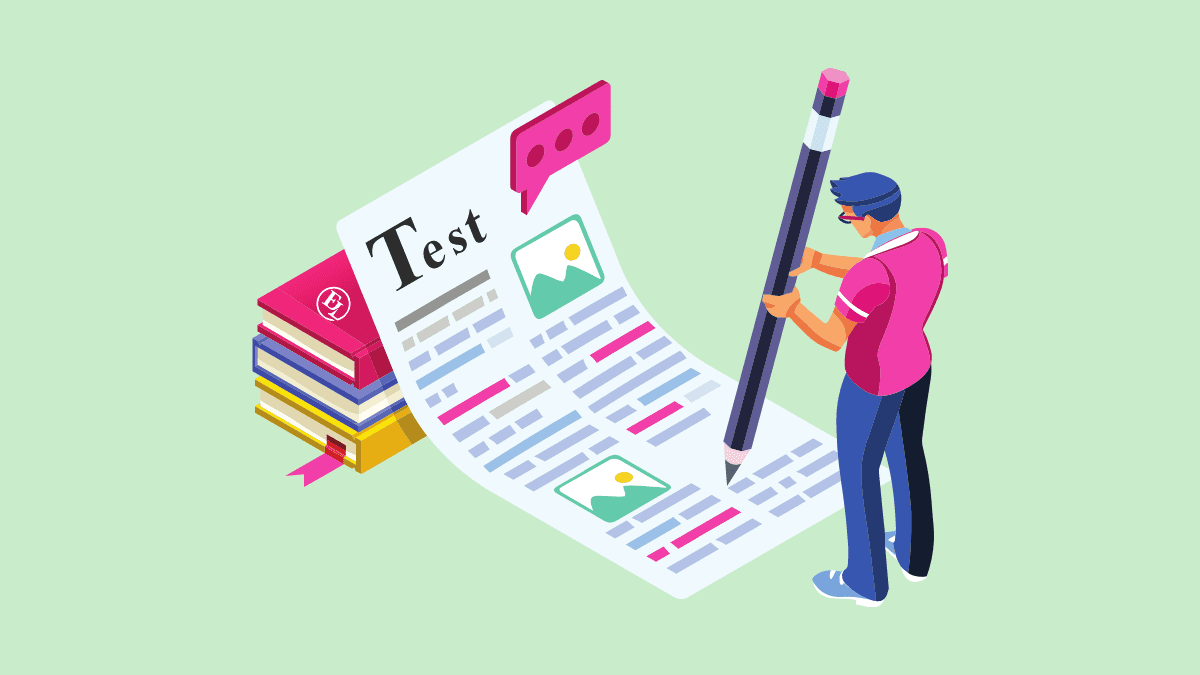 Source: Enterprise League
The different methods used in SEO writing to improve the content copy are:
Adding keywords in important sections of the page such as the title and description tag, heading tags, and the introductory paragraph.
Adding variants of the primary and secondary keywords in different sections of the page, distributed uniformly throughout the content.
Including relevant images and videos to improve user experience leads to more time on the page.
Increasing the word count of the page to exceed the lengths of competing articles.
Sticking to the optimal keyword frequency to avoid over-optimization.
Updating some of the content to keep it fresh, unique, and compelling.
Why Is SEO Writing Important?
SEO writing is essential for the following reasons:
Makes Your Site Rank For Competitive Keywords
Competitive keywords have the highest potential of generating sales. You can easily prepare a list of competitive keywords with higher search volume and cost per click.
It's challenging to rank high for high-volume competitive keywords. SEO writing makes it easier for your content to rank higher than the existing organic competitor articles.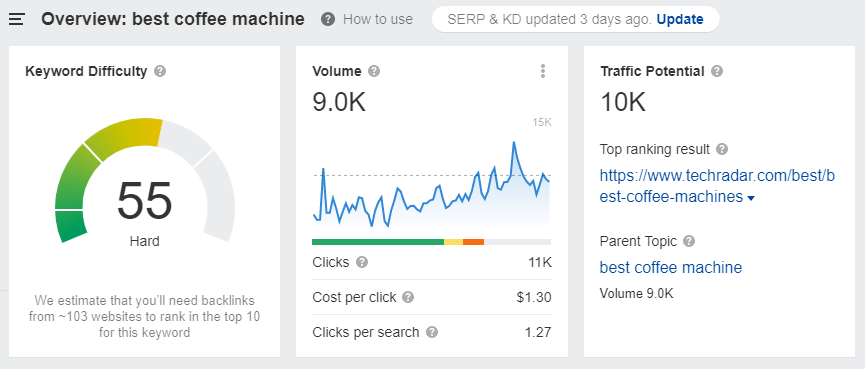 Therefore, with SEO writing, your site starts to rank at the top for competitive key terms that your major competitors are already targeting.
Attracts Quality Traffic To Your Site
Higher organic rankings for relevant keywords help attract quality traffic to your site. Traffic quality is a crucial metric that decides the visitor's likelihood of taking action on your site.
Powerful SEO writing increases the relevance score of your landing pages, and your pages begin to attract traffic from a variety of keywords.
Suppose your business is attracting traffic from keywords that are informational or transactional. In that case, you can quickly funnel your site visitors to the next stage of the buyer funnel.
Helps Your Business Gain Trust
Websites that rank at the top in Google are considered trustworthy. You achieve top rankings when you use SEO writing strategies to optimize your site's existing content or create new content.
Your business trust increases with first position rankings, leading to a higher domain reputation and faster sales.
Acquires More Leads
When your site attracts the right traffic, it generates more leads. You can quickly nurture your prospects and convert them to customers with more leads.
SEO writing uses powerful words and sales punches within the content that aims to persuade your site visitors into becoming your customers.
Hence, intelligent SEO writing tactics result in more business leads.
Helps You Achieve Your SEO Campaign Goals
With every passing year, SEO is becoming more and more difficult. Moreover, the cost of SEO packages is also increasing because of the rising competition.
SEO campaigns that use powerful SEO copywriting strategies often lead to a better ROI.
Therefore, SEO writing makes it easier to achieve your SEO campaign goals.
How To Write For SEO
Writing content that both search engines and humans will love requires patience, research, skill, and time.
If you follow the right SEO writing process, then you can create SEO-friendly content that leads to more user actions on your site.
Here is a step-by-step SEO writing strategy to follow:
Find Topics That Your Audience Is Interested In
The first step is finding topics that your audiences are most interested in. There are several ways to find relevant topics.
Google Autocomplete is an excellent method to find topics related to your main subject. To make this process easier, you can use tools such as Answer The Public. The tool will return a list of helpful question-based searches based on your primary topic.

Q&A sites such as Quora are also a great platform to search for topics. Search for your main money topic, and you will find a list of several related questions and answers.
You can select the ones that are important and prepare full-fledged content on that topic.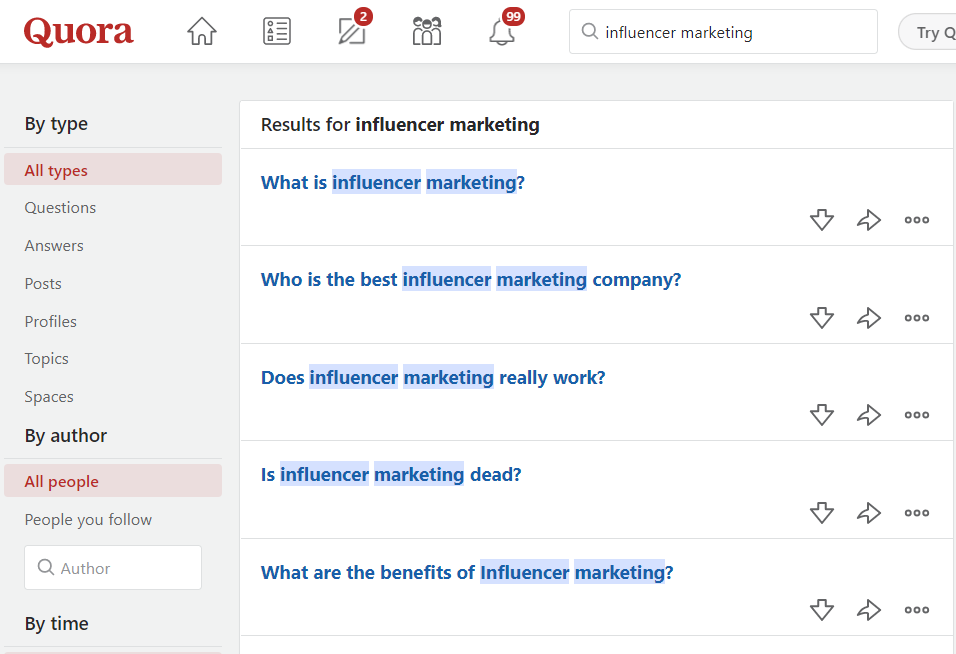 You can also analyze your current audience behavior using Google Analytics to identify the topics your visitors are most interested in.
For instance, you can identify the top pages on your site where your audiences spend the most time or pages with the lowest bounce rate.
In addition, you can use tracking analytics to find the content pieces on your site that are assisting in conversions.
The idea is to find topics that the audiences are most likely to take action on because if your topic is not accurate, SEO writing won't reap the desired results.
Find Keywords Based On The Target Topics
The next step is finding the exact keywords to target based on your selected topic.
You can take the help of Google Keyword Planner and SEOptimer's keyword research tool to find keywords related to your primary topic.

You should choose a combination of both long-tail, short-tail, question-keywords, and comparison keywords for creating content pieces to target prospects at every stage of the buyer journey.
Create An Outline Of Your Article
Once you have your topic and target keyword, you should prepare an outline of your article. An outline will make it easier to transform your ideas into suggestions.
Every topic should serve a purpose and solve a problem. Users visit a page to find a specific solution.
For instance, this page is about SEO writing.
Audiences visiting this page want to know more about SEO writing and how they use different SEO writing techniques to improve their content strategy.
Similarly, every topic you choose should have a primary purpose, and you should prepare an outline that touches every aspect of the main topic.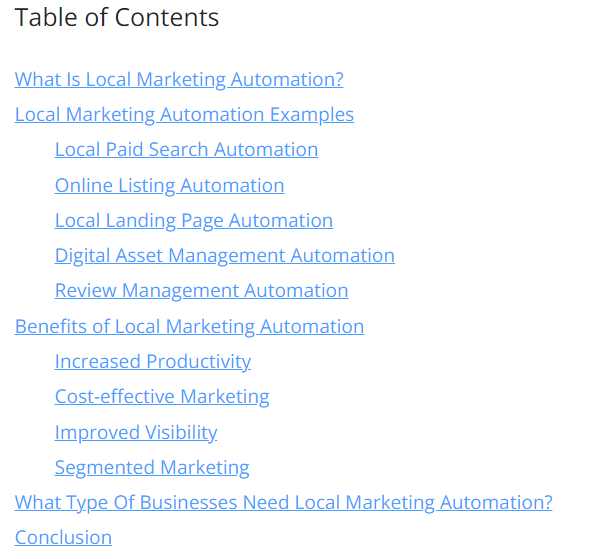 To create an outline:
Add proper intro and conclusion.
List down the heading and subheadings in your article.
Add proper bullets and list down the different sections that you will cover in the subheadings.
List the word count of the content. You should always check the word count of the articles currently ranking on Google for your selected topic. Your content should exceed the word count of the articles ranking on the first page of SERP.
List the title and description of the page.
List the keywords and their LSI variants to include in the article.
Include a list of PAA questions (Google's People Also Ask section) plus other relevant questions to increase your chances of featuring your content to rank under featured snippets.
Creating a content outline is an essential step of SEO writing because it enables you to quickly develop well-researched and comprehensive content.
Write Long-Form Content
Now that you have an outline ready, you should perform good research to create a unique and comprehensive piece of long-form content.
Why long-form content? Because according to Social Media Today, the average length of content for the top 10 search results is over 2,000 words.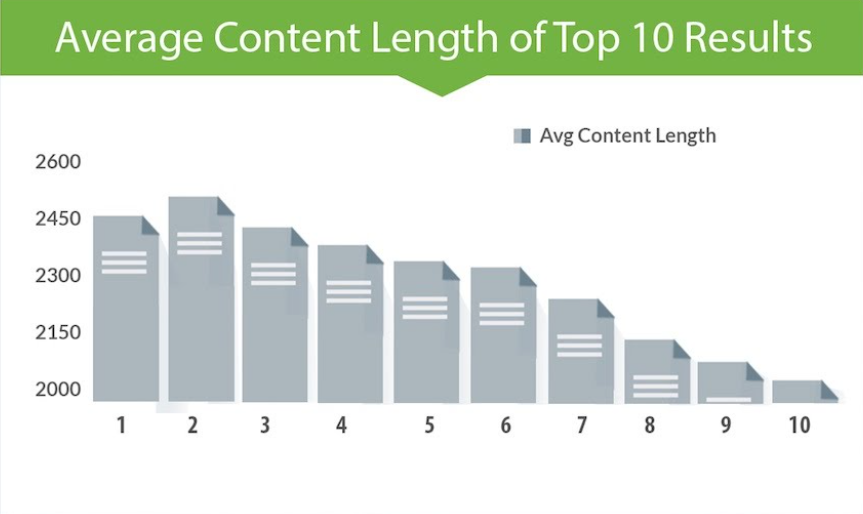 However, you need to ensure not to only focus on word count because most writers make the mistake of adding fluff to the content to raise the word count.
Your content should cover every aspect of the topic. Write the pros, cons, steps, including images, videos, charts, tables, etc., to make it easier for users to understand your content.
Ensure your content is innovative, unique, well-researched, free from grammatical errors, has a high readability score, and is easy to digest.
Your content should be better than the content already ranking on Google for your target topic.
Also, add relevant internal links to your content to decrease the bounce rate.
Use Target Keywords And Their Variations In Content
How you use keywords within the content is of prime importance. You should use all your target keywords and their LSI variants at least once in your content.
LSI stands for Latent Semantic Indexing. It is a statistical analysis technique that allows search engines to find the most relevant pages based on the search query.
When you use words and phrases that are related to your main topic, your content relevance for your target keyword increases.
You should begin your content with your primary keyword and try to use it once or twice in the introductory paragraph.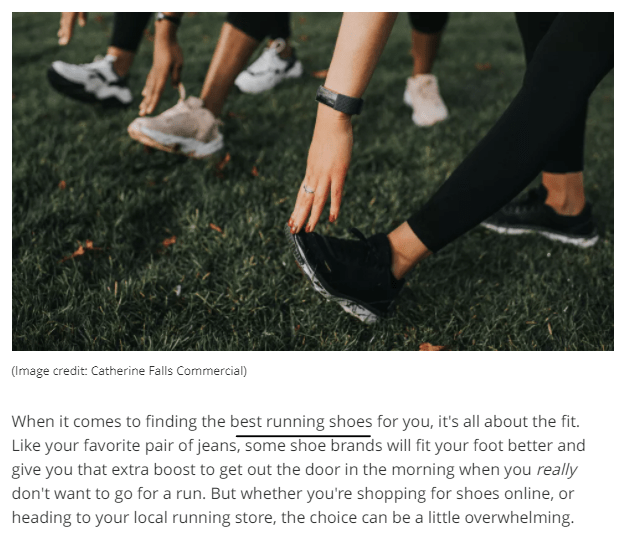 However, you should not stuff your content with your target keyword. Doing so might get your content penalized by Google, and you will lose your rankings.
The key here is to use keywords in the required frequency. The ideal keyword frequency is around 1-2%.
Use Headings To Make Your Content More Readable
Use proper headings and subheadings to increase the readability of your content.
Headings help search engines and users to read and understand the text. It guides users through the article and allows them to scan the content quickly.
Headings improve accessibility because screen readers can easily pick the HTML and read them aloud.
Using headings in your content improves the user experience.
In addition, adding your primary keyword in the headings and the subheadings increase the content relevance score for your target keyphrase.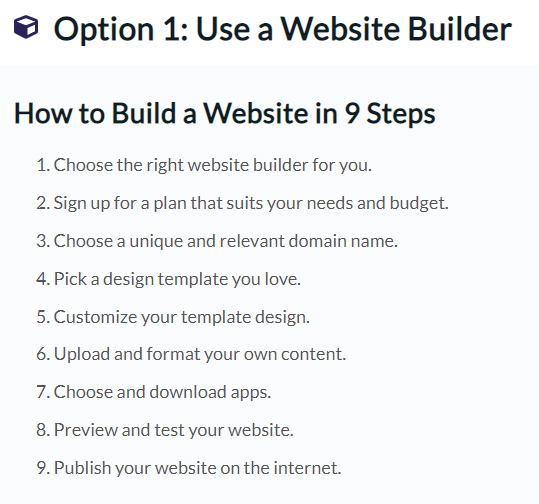 Add Relevant Media To Your Content
Search engines consider user experience as an important ranking signal. Adding relevant images and videos to your content is a great way to improve UX.
People remember images more often as compared to text. The human brain processes images much faster than it processes text.
Therefore, when you use images and videos, it makes the content more compelling.
It increases the time visitors spend on your content, and an increase in time on page is one of the metrics Google uses to judge the importance of a web page.
Hence, images, videos, infographics, and other forms of visual media are excellent ways to improve your SEO writing.
Split Your Content Into Short Paragraphs
People find it harder to read large chunks of text. Therefore, one or two-sentence paragraphs help to strengthen your writing.
Content broken in short paragraphs is easy to digest and more readable.
Break down long paragraphs and make sure you make a unique point in every section. Not just paragraphs; you should also trim down longer sentences into shorter sentences.

Use synonyms and single words to avoid repeating the exact words or writing fluff.
Optimize Title Tags And Meta Descriptions
Your SEO writing won't be complete unless you optimize the title and meta description tags.
Keep your title tags between 50-60 characters and meta description tags between 150-160 characters.
Start the title using your primary keyword and use the main keyword once in the description tag.
Also, include synonyms and long-tail variations of your keyword in the description.
Keep your titles and descriptions click-worthy, and don't just write for the search engines. Include an offer so that users seeing your text in the SERP are enticed to click on it.
Compelling meta descriptions and emotional headings help to increase the clickthrough rate.
Promote Your Content
Take the first step to promote your content after you publish it.
Share your content on your social profiles, send your content to your email subscribers, or acquire some backlinks to get that initial boost.
You can also create some guest posts or connect with influencers to increase the importance of your content in the eyes of Google.
Conclusion
If you don't use SEO content writing, your content might get lost in the top 100 search results, which your audiences can never find.
SEO writing is both a skill and an art. You should follow the steps provided in this SEO content writing guide to create content that compliments your SEO campaign.
Take your time to implement the suggestions on all your target landing pages and see your content rank higher in the search engines.