Yelp vs Google Reviews: Which is Best for Your Business?
Apr 6, 2023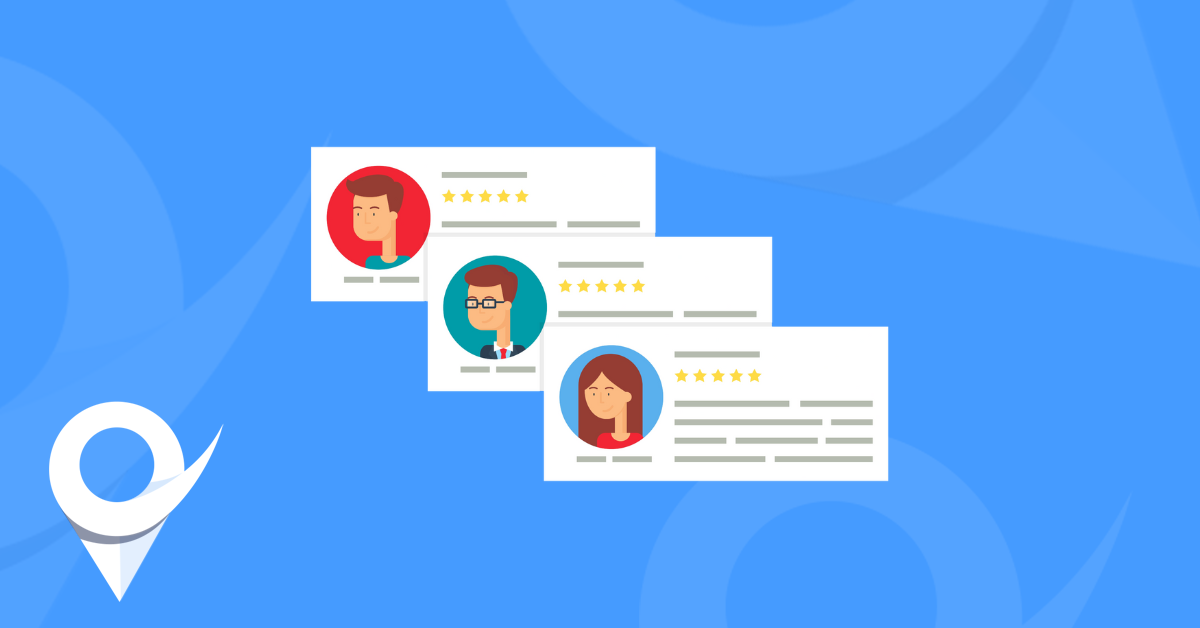 Yelp and Google Reviews are two of the most popular review platforms for businesses today.
As a business owner, you may already be familiar with both of them and may have wondered which is better for SEO and your business. In this blog post, we'll take an in-depth look at Yelp vs Google Reviews, discussing how they affect your online presence and search engine optimization efforts.
Whether you're an owner looking to maximize their online visibility or a consumer looking for trustworthy reviews - this post has something useful for everyone - let's get started!
How Online Reviews Affect Your Business
Online reviews have become an integral part of modern consumer culture, and they can make or break a business. Studies show that 93% of consumers say that online reviews impact their purchasing decisions.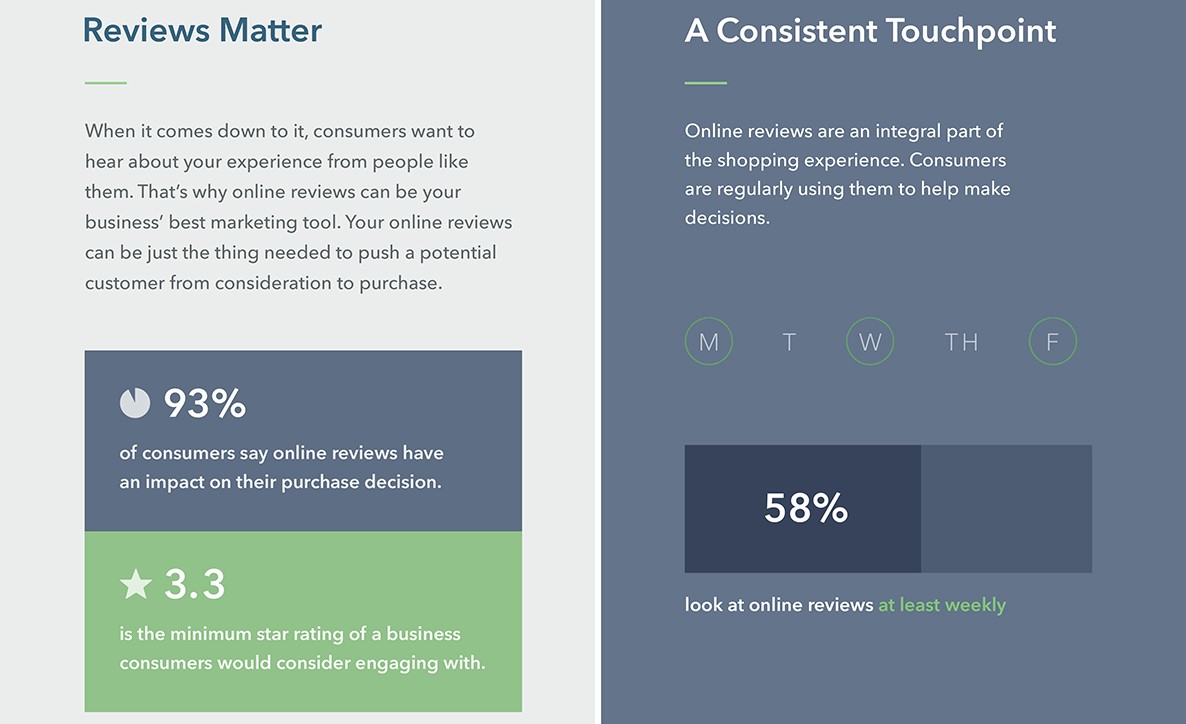 This is because online reviews provide social proof, allowing potential customers to see what others have experienced when doing business with you.
Positive reviews can increase trust, boost your reputation, and ultimately, drive sales.
Next, we'll explore the differences between Yelp vs Google Reviews and how they impact your business's online presence.
Yelp vs Google Reviews: Which is Better?
While both Yelp and Google Reviews offer benefits to businesses, Google Reviews have several advantages over Yelp. Here are a few reasons why:
Local SEO Benefits
Local SEO is important for any business that wants to attract and retain local customers. When it comes to online reviews, Google Reviews offer more benefits for local SEO compared to Yelp reviews. Here are three reasons why:
Google My Business Integration
Google Reviews are seamlessly integrated with Google My Business, a free tool that allows businesses to manage their online presence across Google's suite of products, including search results and maps.
By claiming and verifying your business on Google My Business, you can respond to reviews, update your business information, and post photos and videos to showcase your business to potential customers.
This integration with Google My Business is crucial for local SEO, as it helps to establish your business's credibility and visibility in local search results.
Google Reviews and Local Search Results
When users perform a local search on Google, Google Maps results often appear at the top of the search results.
Google Reviews are prominently displayed in the search results and map listings, providing businesses with increased visibility to potential customers.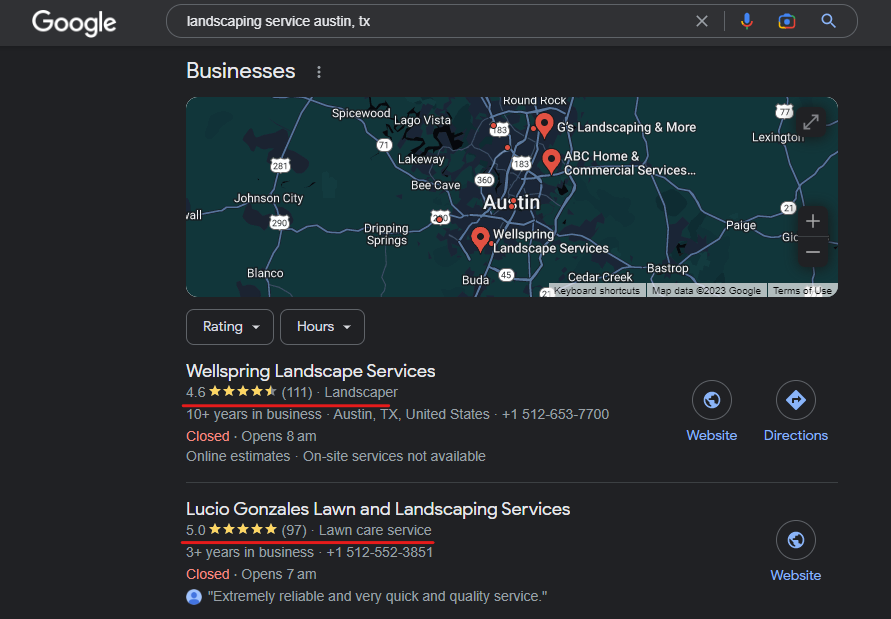 This makes it more likely for potential customers to find your business and to consider it as a viable option based on positive reviews from past customers.
Local Ranking Factors
Google uses several ranking factors to determine which businesses to display in local search results, and online reviews are a crucial factor in this process.
Google's algorithm considers the quantity, quality, and consistency of your business's reviews when determining your local ranking.
This means that having positive reviews on popular review platforms can increase your business's visibility on search engine results pages (SERPs) and drive more organic traffic to your website.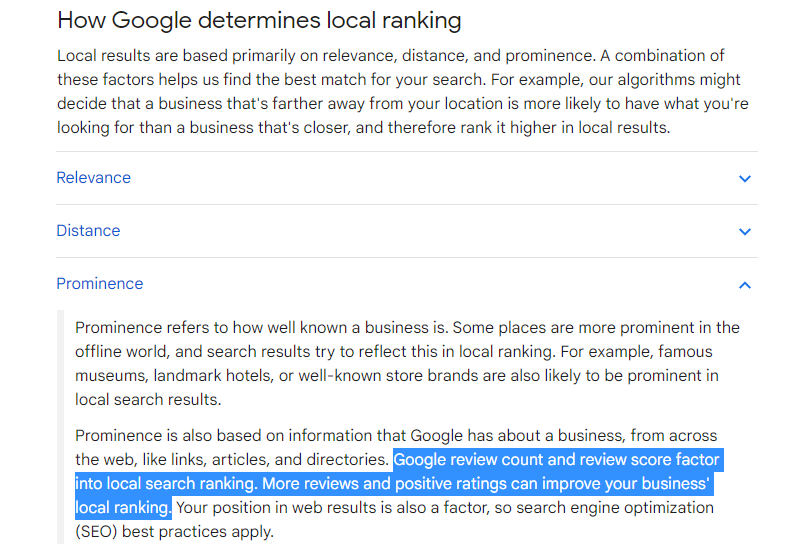 Furthermore, businesses with more reviews tend to rank higher than those with fewer reviews, so it's essential to encourage your customers to leave reviews.
By having a large number of positive Google Reviews, your business is more likely to rank higher in local search results, which can translate into increased traffic and sales.
Google Allows Requests for Reviews
One major advantage Google Reviews have over Yelp is the ability for businesses to request reviews from customers, while Yelp expressly prohibits this practice.
According to Yelp's review guidelines, businesses cannot solicit reviews from their customers and any attempt may lead to the removal of the review or account sanctions.
Google on the other hand actively encourages businesses to ask their customers for reviews. Their policies state that businesses can ask customers to leave a review on Google, but should refrain from incentivizing or paying for these reviews as this goes against Google's guidelines.
Google gives businesses the unique capability of asking customers for reviews, which can be a huge benefit. By asking satisfied customers to leave a review, businesses can boost their online reputation and appear higher in local search results.
Google makes it effortless for businesses to request reviews through the Google Business Reviews link.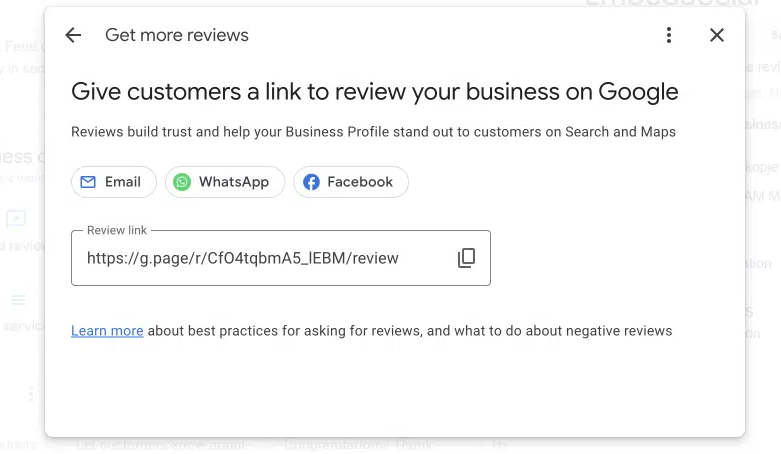 By sending customers a simple email or text message, businesses can request they leave a review on Google. This streamlined process simplifies the process of generating more reviews and improving one's online reputation.
Google can be Trusted More
Trust is key when it comes to online reviews. Yelp has had several issues over the years that have raised doubts about its legitimacy as a review platform.
On the other hand, Google has taken measures to guarantee its reviews are trustworthy and dependable, making them an ideal option for businesses seeking to manage their online reputations more effectively.
Yelp has an issue with its review filter, which prevents certain reviews from appearing on a business listing.
While Yelp claims this filter is in place to prevent fake reviews, it could also filter out legitimate ones - making managing an online reputation harder for businesses.
In contrast, Google's system is much more open and allows businesses to respond to all reviews - positive or negative.
Anyone can Leave a Review
Another big difference between Yelp and Google Reviews is who can leave a review.
Yelp requires users to have a Yelp account and engage with the platform to leave a review.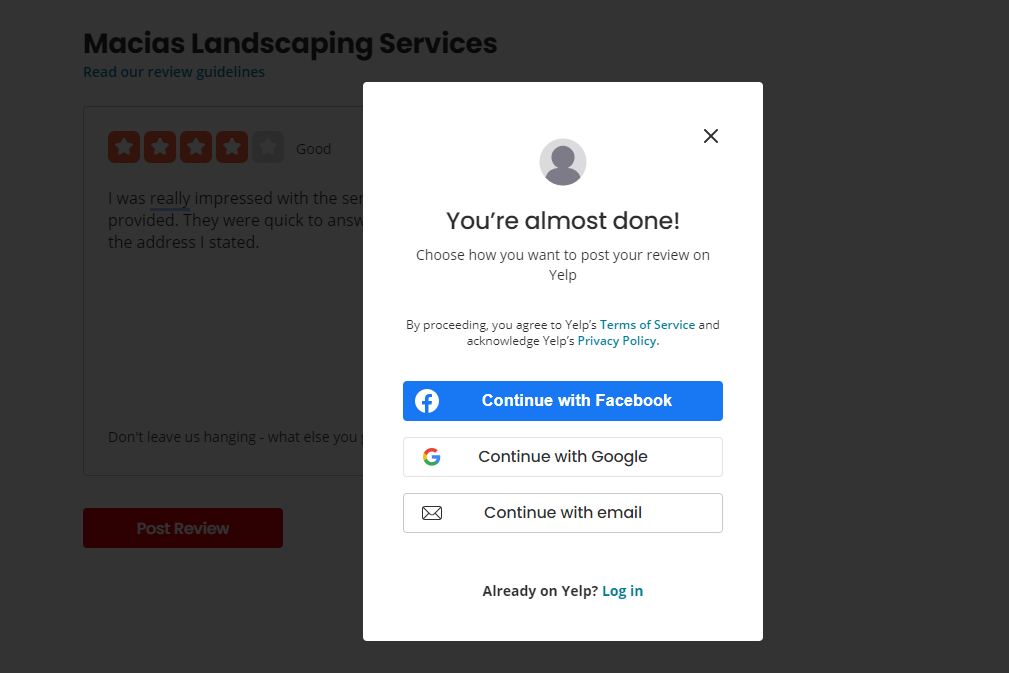 On the other hand, Google Reviews are much more accessible, allowing anyone to leave a review with any of their Gmail accounts.
This accessibility makes Google Reviews a valuable asset for businesses looking to reach the widest possible audience.
By removing barriers to entry, businesses can encourage customers to leave a review without worrying about whether they have a Yelp account or have previously engaged with the platform.
Google Reviews can Lead to More Calls and Conversions
Positive Google Reviews have the potential to drive more calls and conversions for your business.
According to a survey, 72% of consumers trust online reviews as much as personal recommendations. This indicates that positive reviews can be an effective tool in persuading potential customers to choose your business over competitors.
Google Reviews are prominently displayed on the SERP and Maps for businesses like yours, making them visible to anyone searching for information in your vicinity.
Positive reviews can make your business stand out from competitors and encourage more clicks to your website, calls to your business, and ultimately more conversions.
Conversely, Yelp's review system is less prominently featured on search engine results pages than Google's. This means even if you have many positive reviews on Yelp, potential customers may not see them unless they specifically search for your business on the platform.
As such, Yelp reviews may have a limited impact on your ability to generate new leads and call conversions.
Conclusion
In the battle of Yelp vs Google Reviews, it's clear that Google has the upper hand when it comes to local SEO benefits, trustworthiness, ease of use, and potential for driving calls and conversions.
While Yelp can still be a valuable platform for businesses to receive feedback and engage with customers, its limitations and controversies have made Google Reviews the preferred choice for many businesses looking to improve their online reputation and attract new customers. Ultimately, the choice between Yelp and Google Reviews will depend on your business's needs and goals.
However, if you want to maximize your local SEO efforts and drive more business, focusing on getting positive Google Reviews is a wise investment.