Google Marketing Kit: What Can You Use It For?
Aug 9, 2022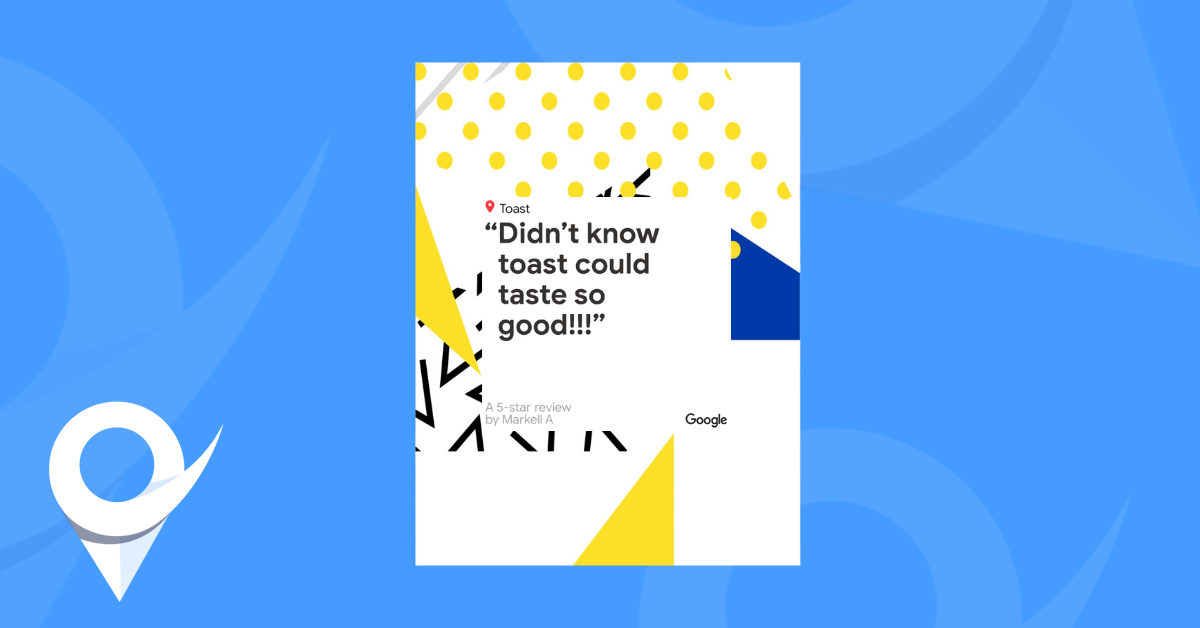 Table of Contents
What is the Google Marketing Kit?
How to get the Google Marketing Kit for your local business?
What's included in the Google Marketing Kit?
Google stickers
Customized artwork
Share custom social media posts
Ask for a review
Share your uniqueness
Thank you note
Success stories
Conclusion
Google Marketing Kit is a marketing solution for small local businesses, otherwise known as "Small Thanks with Google".
The internet has opened the gates for top eCommerce brands to spread their wings all over the globe and target their ideal audience. These giants have dedicated teams to take care of marketing, sales, planning, accounting, etc.
But on the other hand, local business owners have to manage all these tasks on their own.
The entry of such top brands has made small business owners think it has set them on the back foot. But does it mean that people are more eager to buy online?
Nope!
93% of consumers use search engines to find local businesses. With Google Marketing Kit, small business owners can attract customers to their stores more easily.
I have created this blog to give you a comprehensive look at the Google Marketing Kit, how it can be helpful, and how to use it.
What is the Google Marketing Kit?
The Google Marketing Kit is a tool that features customizable templates created to help small-scale business owners promote their businesses.
As a small-scale business owner, you can create personalized messages for your audience in visually aesthetic imagery.
Since you can customize the template, it allows you to change the fonts, background, and color to weave your brand personality into the designs. It can help you in promoting your business both online and offline.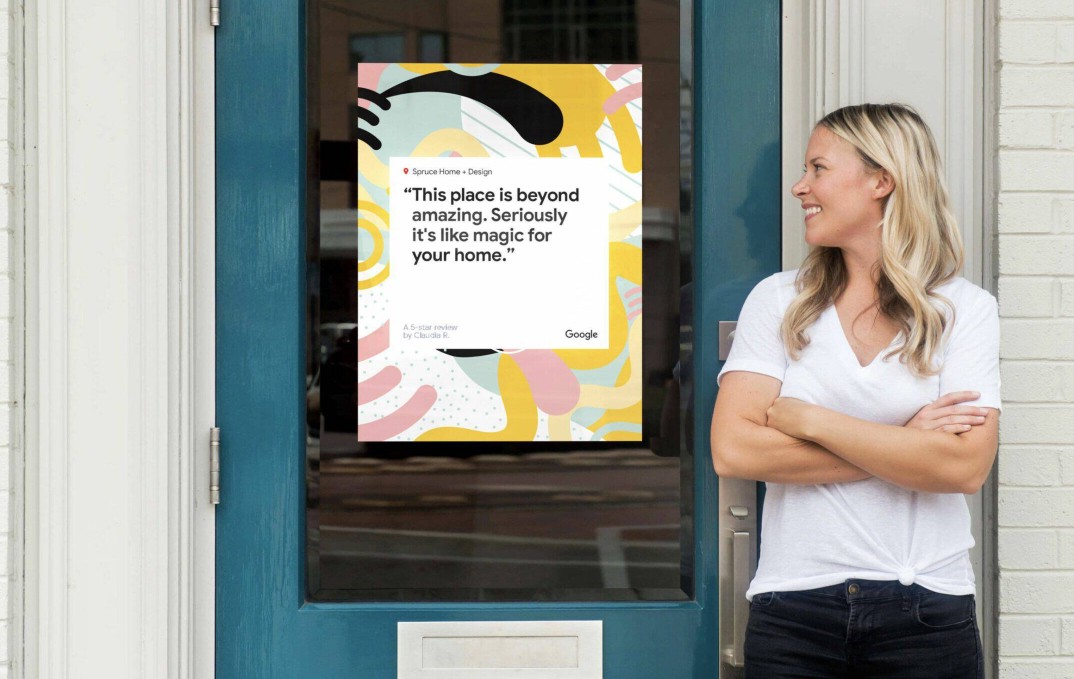 Image source: ThisIsGrow
This Marketing Kit with Google uses your business details and customer reviews to create consistent and personalized marketing material.
Using this tool, you can create marketing content for:
Social media posts
Posters
Flyers
Windows stickers
Ready to share posts
Table tents: foldable self-standing signs
One of the biggest advantages of the Google Marketing Kit is that it is free.
It was initially known as "Google Small Thanks" and "Small Thanks with Google." This program was designed to help small businesses gain the support of their customers.
The best part of Google Marketing Kit is that you can download the finished designs in your desired size to use in your physical store.
How to Get the Google Marketing Kit for Your Local Business?
Tools reduce our efforts and save time. Likewise, Google Marketing Kit doesn't take much of your time to help you promote your business.
To use the Google Marketing Kit, you don't even need to create a social media marketing strategy or be a writer. To start using the Marketing Kit, you must have a verified Google My Business account.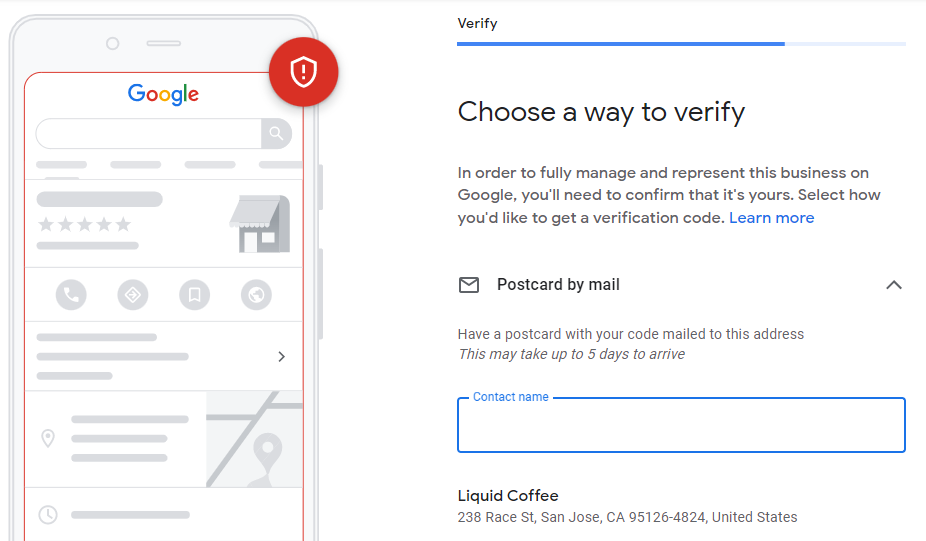 A Google My Business account is the most effective and efficient digital platform that improves your local SEO and reputation by collecting more positive reviews and ratings.
To create a successful Google My Business profile that won't be suspended, you must follow Google's best practices.
You should provide accurate NAP information (Name, address, and phone numbers), your shop's images, and ask your customers to leave a review.
This helps Google understand your business profile, location, products, or services.
Remember, if you want to use the Google My Business Marketing Kit, you must have a verified account. So, until Google verifies your business, you'll have to wait.
If you already have a verified account, you can follow the below-given steps to use it:
Go to the Google Marketing Kit homepage.
On the search box, enter your verified business name and choose the correct option, confirming the business location and other details. After that, you are ready to create customized marketing materials to print, download, or share.
What's Included in the Google Marketing Kit?
Now you know what Google Small Thanks are and how to set it up for your local business. It is time for you to know what the kit is capable of.
Here are the different elements of the Google Marketing Kit:
Google Stickers
A personalized window sticker placed at your in-store premises will attract people's eyes and make them curious. Google Stickers can act as a tool that reminds your audience to keep an eye on your business and encourage them to follow you online.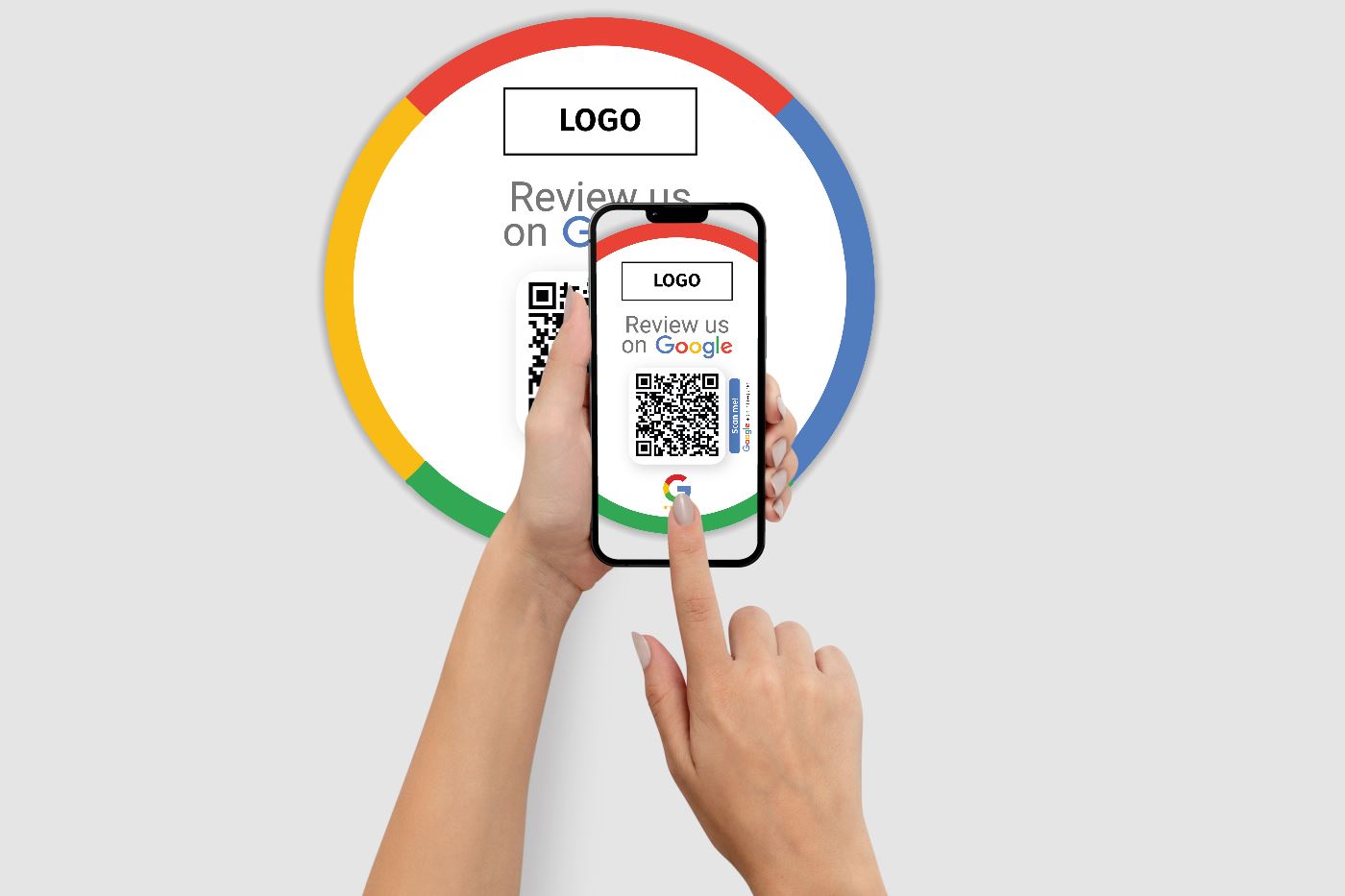 Image source: Truzzer
Customized Artwork
If you want to create a poster, table tent, sign, or social media post using the Google Marketing Kit, you can easily customize it to blend in with your brand's tone, voice, color, and personality of your business.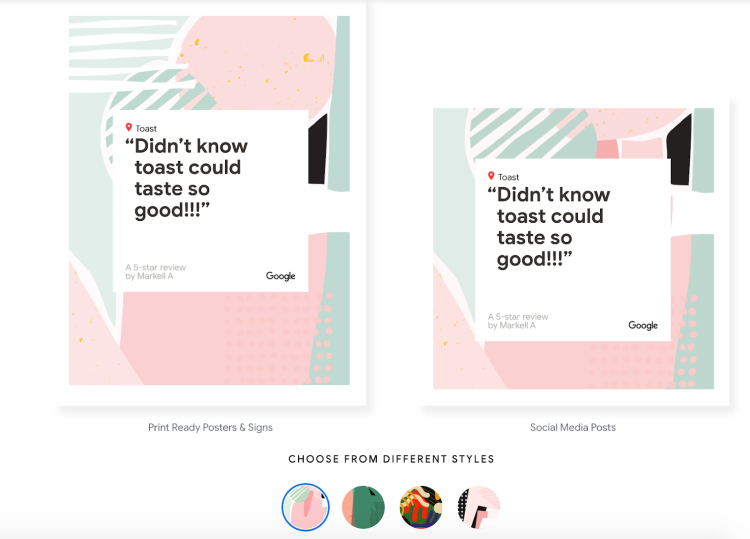 Image source: I Search By City
Share Custom Social Media Posts
Social media platforms are one of the places where people spend most of their time online. It is the best place for you to build your community.
You must show your business reputation, credibility, and presence on social media to engage with your existing customers and attract new customers. With the reviews in your Google My Business, you can create and post social media posts regularly using the templates available on the Google Marketing Kit.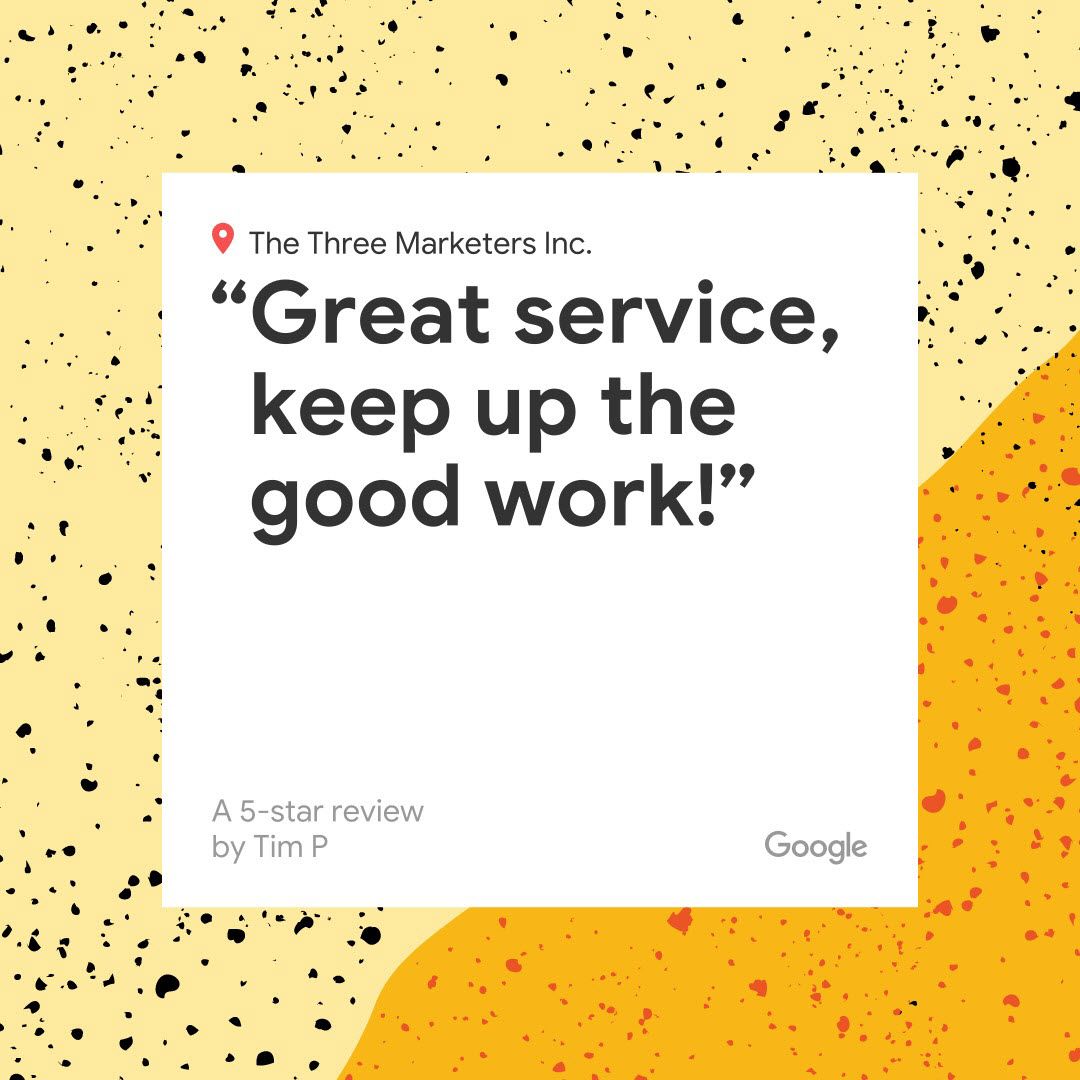 Image source: Twitter
Ask for a Review
Reviews and ratings are the best way to improve your reputation. If your business has more positive reviews and ratings, your ranking on the local search engine for relevant results will improve, and more people will also come to you. Because of this, you need to follow a set of review management concepts in order to correctly generate and respond to reviews.
Using the Google Marketing Kit, you can ask for reviews creatively, without being pushy.
Share your Uniqueness
Your uniqueness is your business' entryway to connect with like-minded people and boost business. You must show your brand's uniqueness in the form of product and service benefits or highlight your business on social media to enhance your customer's perception of your brand.
Thank You Note
A small gesture like sending print or mail postcards thanking customers for purchasing from you may make them remain loyal to you. Along with the postcard, you can add a QR code, which, when scanned, directs to the GMB review section, which will help you get more reviews.
Success Stories
High star ratings on posters in your shop or online via your social media accounts will boost your reputation and credibility.
Conclusion
You don't have to spend time learning Photoshop to create enticing and alluring brochures or social media posts.
You can market your business with whatever you have without spending a single dime. This is what the Google Marketing Kit can do.
It has helped small business owners add images, create customized posters, social media posts, and flyers to grow their businesses.
All these activities can help you build a community for your business too.
Once you have a loyal fan base and a community, you can start to move forward by expanding your business.