How to Add Multiple Locations to GMB with the Same Name
Aug 10, 2023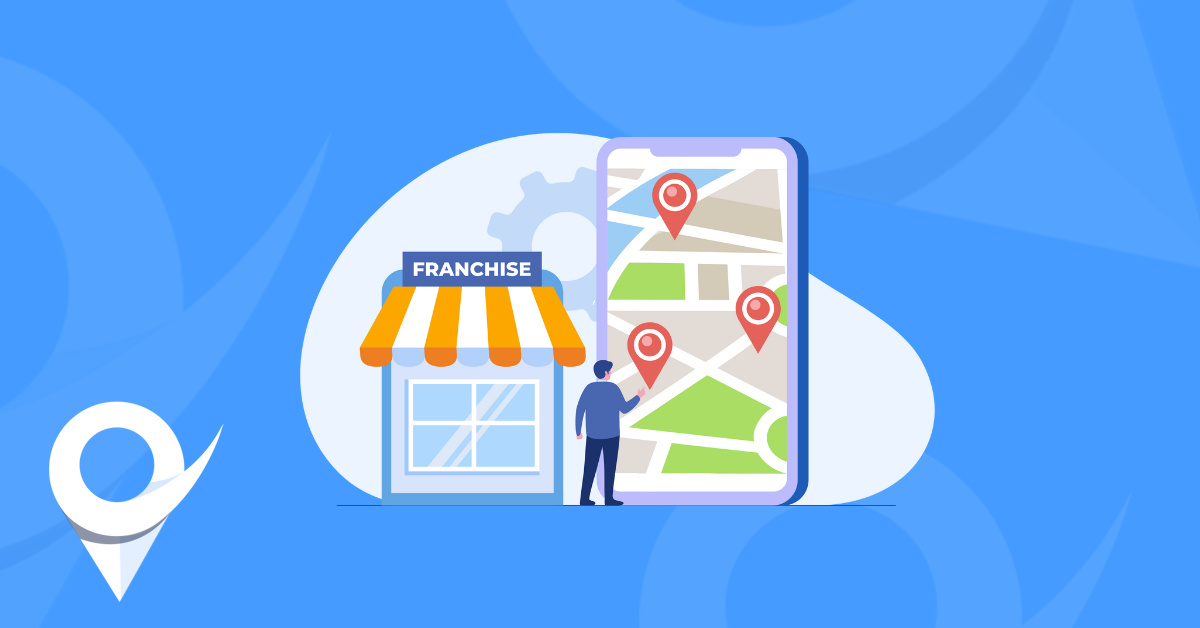 Table of Contents
Can you have multiple locations that have the same name?
How to add multiple locations to Google My Business
How to bulk upload multiple locations to Google My Business
Multiple locations vs duplicate listings
What is a duplicate listing?
The difference between adding multiple locations and duplicate listings
Conclusion
Are you a business owner with multiple locations spread out across various regions, or an agency managing several Google My Business (GMB) accounts for clients?
If so, it's crucial to ensure that each of your business locations receives its share of online visibility and recognition by creating and optimizing a GMB listing for each.
With Google My Business, you can easily manage and promote all your locations within a single dashboard. In this article, we'll provide you with a step-by-step guide on how to add multiple locations to your GMB account, whether you're running a franchise or an agency.
Can You Have Multiple Locations on Google Business That Have the Same Name?
Yes, you can have multiple locations on Google Business that have the same name.
Furthermore, agencies that provide marketing services to multiple clients can also add multiple listings to the same Google My Business account.
Google My Business gives you the ability to showcase each of your business locations individually, ensuring they rank for appropriate location-specific search queries.
For instance, let's take Starbucks as an example.
Starbucks has several coffee shops across each city they are located in. Each location offers its unique ambiance and maybe even a different menu while maintaining the same brand identity and core products.

With Google My Business, Starbucks can create separate listings for each coffee shop, allowing potential customers to easily find the one nearest to them.
This approach not only maximizes visibility but also helps maintain consistency while tailoring information specific to each location.
By having multiple locations on Google Business, businesses like Starbucks can effectively reach their target audience and cater to the needs of local customers. It's a win-win situation that allows businesses to expand their online presence while providing convenience and accessibility to their clientele.
Now that we understand the possibility of having multiple locations on Google Business, let's explore how you can add and manage these locations efficiently.
How to Add Multiple Locations to Google My Business
Adding multiple locations to your Google My Business (GMB) account is a straightforward process, here are the exact steps you need to follow:
Sign in to your Google My Business account: Begin by logging into your GMB dashboard using your credentials. If you don't have an account, you can create one by visiting the Google My Business website.
Access your dashboard: Once you're signed in, navigate to your GMB dashboard, where you'll find all the essential tools and features to manage your business listings.
Find the "Add a new Business Profile" option: Click on the three dots to the right of the dashboard, then click on "Add a new Business Profile".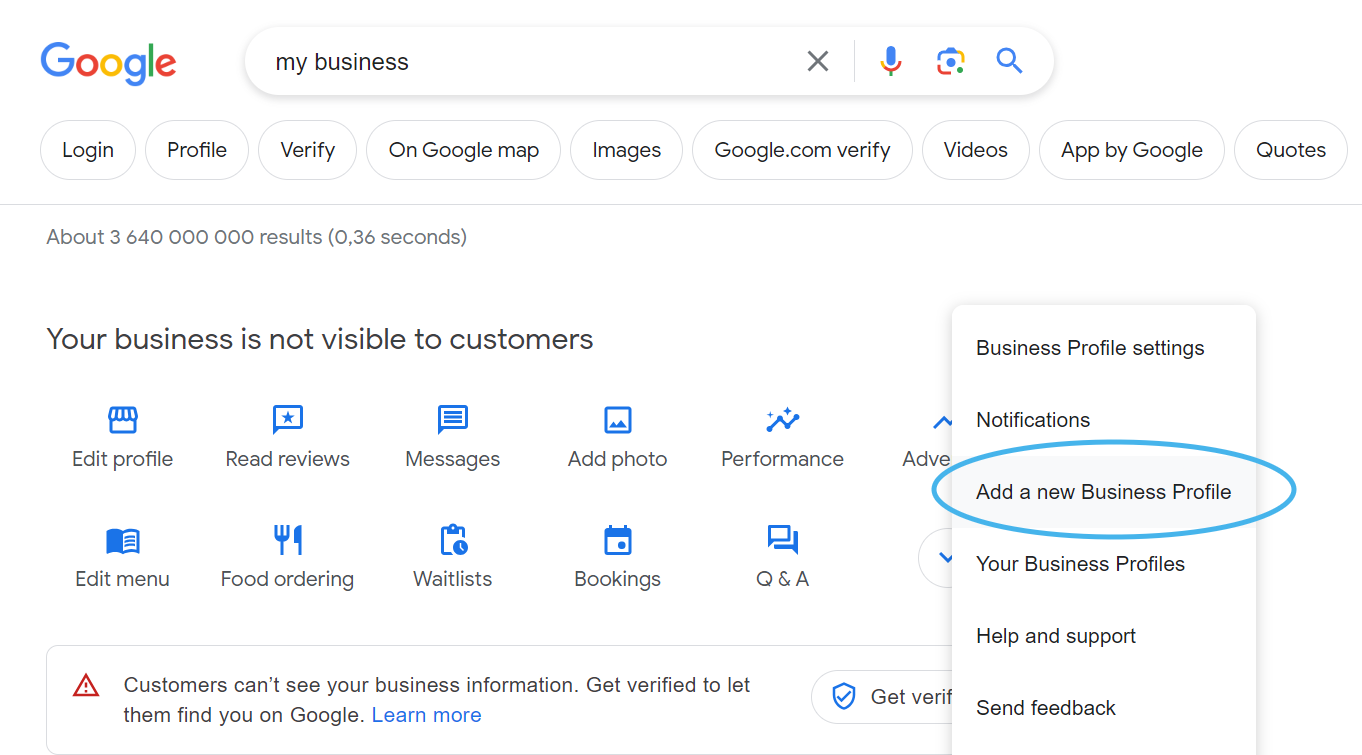 Enter the necessary details: Fill out the required information for the specific location you want to add. This includes the name of your business, address, phone number, website, category, and any other relevant details.
Verify ownership: Google requires you to verify your ownership of the business before your listing goes live. This verification step helps maintain the accuracy and reliability of business information displayed on Google.
Repeat the process for each location: To add additional locations, simply repeat steps 4 to 6 for each new business location you want to include in your GMB account.
By following these steps, you can effortlessly add multiple locations to your Google My Business account, ensuring that each establishment has its own dedicated Google My Business profile.
How to Bulk Upload Multiple Locations to Google My Business
The above process is ideal for adding a few additional locations to GMB, but what about if your business has more than 10 locations that you'd like to add to Google Business?
Adding these listings one by one will surely be a tedious and time-consuming process.
Luckily, Google gives business owners and marketers the ability to bulk upload locations to GMB.
Here's how you can bulk upload multiple locations to GMB:
On your computer, go to Google Business Profile Manager.
In the right corner you'll see a blue button "Add business", click on it and then choose "Import businesses".

You'll need to download a standardized template that Google has created for bulk uploads. Click on the "Download the template" option as well as the "Download attributes reference spreadsheet" to see what details you can use to describe your business.
Once you've completed the spreadsheet template with all the necessary information, you can upload the file to Google.
Multiple Locations vs Duplicate Listings
You might be wondering if adding multiple businesses with the same name will result in a duplicate listing penalty on Google My Business (GMB).
It's essential to understand the distinction between adding multiple locations and creating duplicate listings to ensure compliance with GMB policies.
What is a Duplicate Listing?
A duplicate listing refers to the creation of multiple Google My Business listings for the same business location.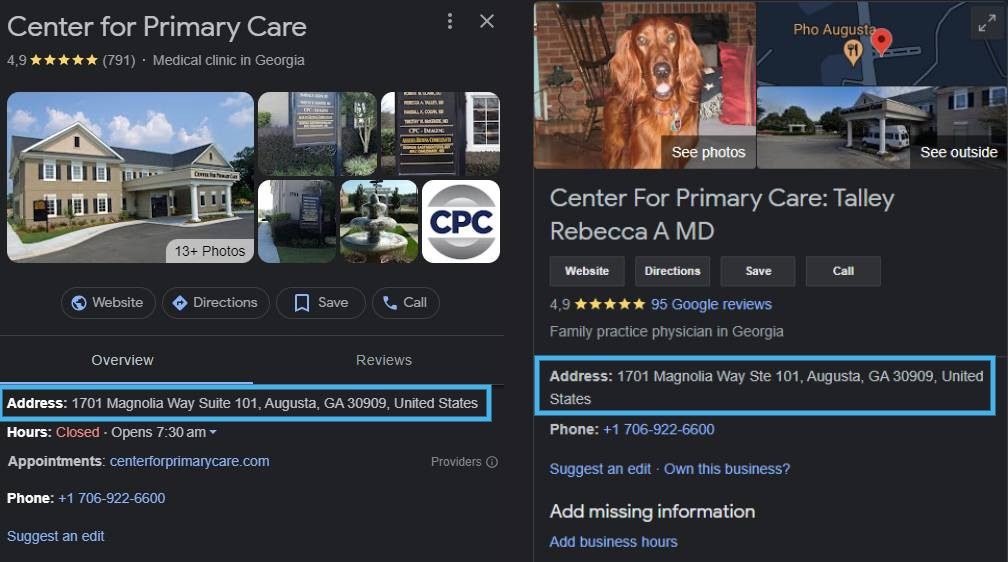 These duplicate listings can confuse customers and provide inconsistent information, which ultimately leads to a poor user experience. Google discourages duplicate listings as they can negatively impact search results and customer trust.
Duplicate listings can occur due to various reasons, such as accidental creation, changes in business name or address without updating the original listing, or even malicious attempts to manipulate search rankings.
It's crucial to avoid creating duplicate listings, as Google may penalize or remove such duplicates from search results, affecting your online visibility.
Adding Multiple Locations: The Key Difference
On the other hand, adding multiple locations on Google My Business involves creating separate listings for individual business branches or franchises. Each location has its unique address, phone number, and other relevant details.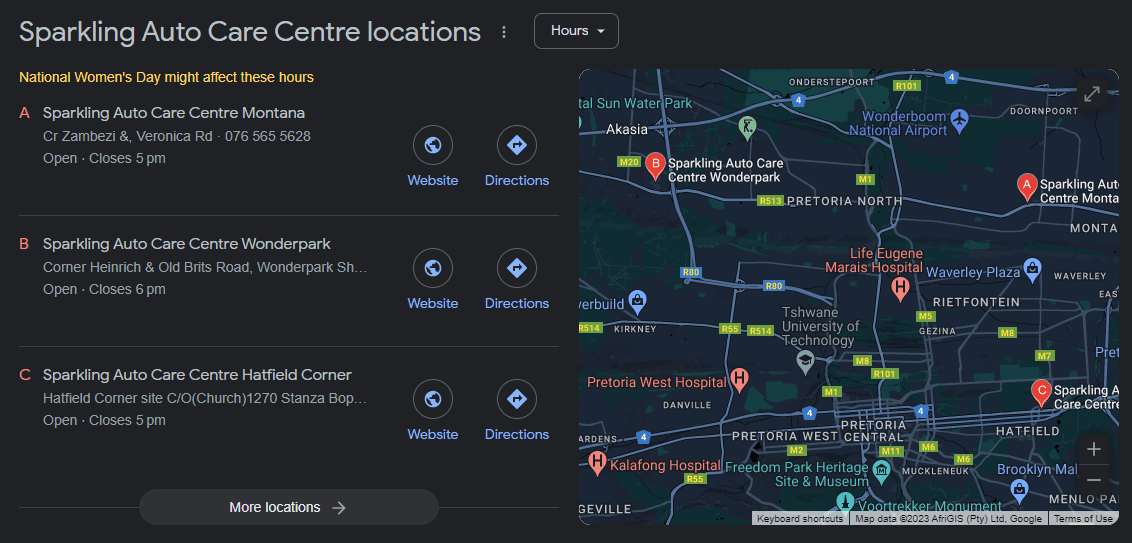 This approach allows businesses to highlight their diverse locations, ensuring that customers can find the most appropriate branch based on their proximity and preferences.
Unlike duplicate listings, adding multiple locations is a valid and encouraged practice by Google.
It enables businesses to provide accurate information for each branch while maintaining consistency in brand identity and reputation.
Google My Business provides specific features to manage multiple locations efficiently, such as a bulk upload feature, location groups, and attributes unique to each branch.
Additionally, business owners and marketers can make use of Local Ranking's suite of features to manage multiple locations on Google.

This includes managing and scheduling Google Posts for all your locations, responding to all your Google reviews across multiple GMB locations, and a GMB audit tool for checking the health of any Google My Business listing.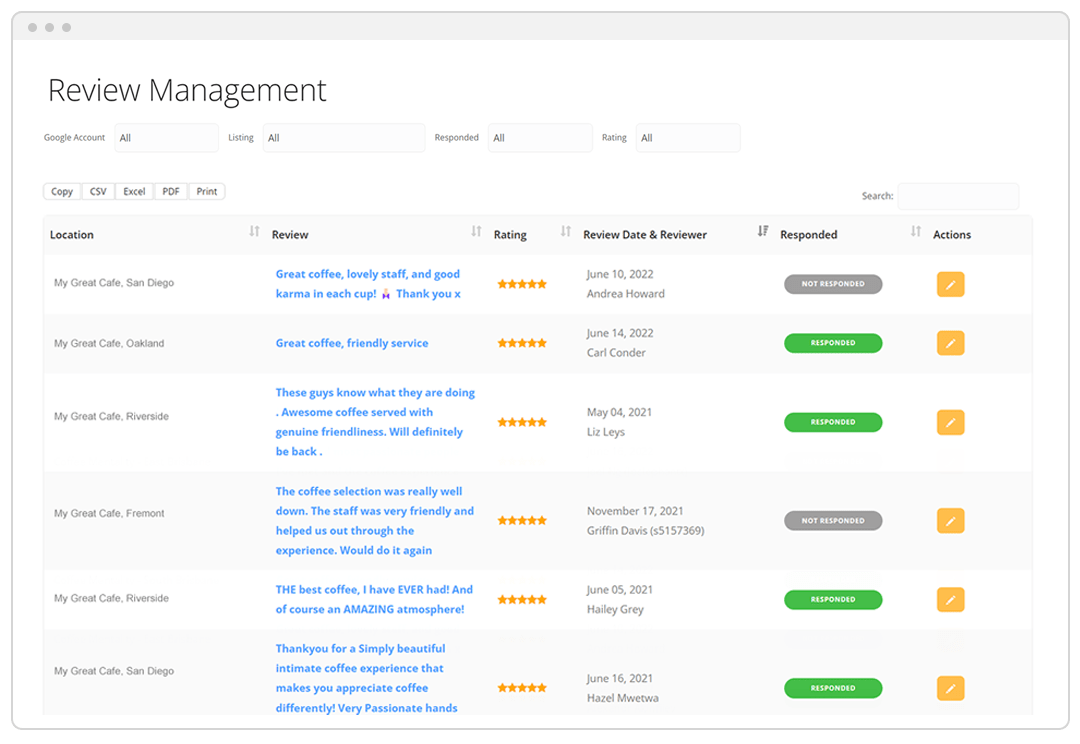 These features allow businesses to showcase their full scope and offer tailored information to potential customers searching for specific locations.
By distinguishing between adding multiple locations and creating duplicate listings, businesses can leverage the power of Google My Business effectively. Remember to adhere to GMB guidelines and ensure that each location has its unique listing to provide accurate and reliable information to your target audience.
Conclusion
Adding multiple locations to Google My Business is a valuable strategy for businesses that have more than one location or agencies that want to manage multiple GMB listings from one account.
By following the step-by-step process outlined in this article, businesses can ensure that each location is accurately represented on the platform, making it easier for potential customers to find and engage with them.
With the ability to manage and update multiple locations from a single dashboard, businesses can save time and effort while maintaining consistent branding across all their branches.