Local Keyword Research: The Key to Ranking for Local Search
Mar 20, 2023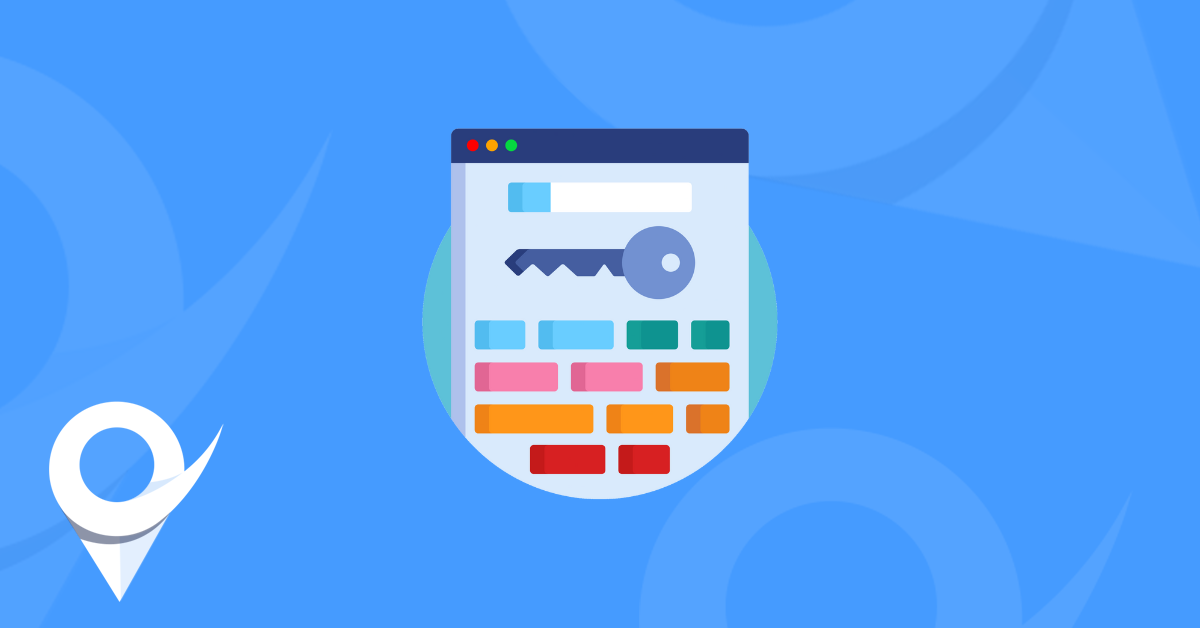 Table of Contents
What is local keyword research?
Importance of local keyword research for small businesses
Typical local keyword structure
How to do local keyword research
Create a list of products and services that you offer
Check for local search difficulty and volume
Find keyword variations
Create dedicated pages for each service
Add "People also ask" questions to pages
Add keywords to Google My Business
Bonus tip: spy on your competitors
Tools for local keyword research
Conclusion
Unlocking the secrets to local SEO success starts with local keyword research. By leveraging location-specific terms, savvy SEOs can identify words that result in higher volumes of traffic and improved rankings on search engine results pages.
In this article, you will learn the basics of performing local keyword research for your business.
What is Local Keyword Research?
Local keyword research is a method used to identify relevant words people are likely to search for when looking for businesses nearby.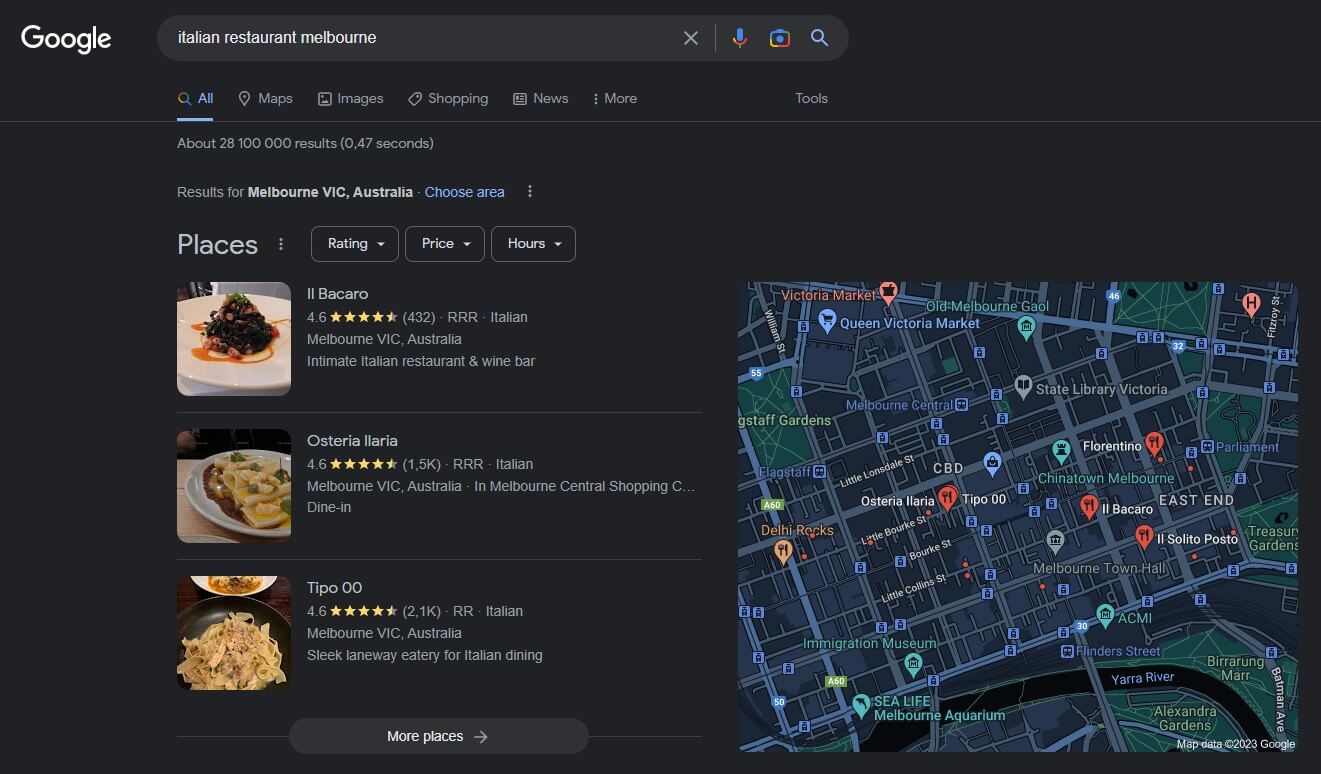 It's an integral component of any local SEO strategy, as it helps you comprehend the terms your target customers use when looking for businesses like yours.
The goal of local keyword research is to identify terms with high volume, low competition, and an increased chance of converting visitors into leads or customers.
When conducting local keyword research, it's essential to take into account elements such as location, language, and industry-specific terms.
You should also take into account how frequently these terms are being searched for in order to identify which ones are likely to draw in the most traffic from potential customers.
Importance of Local Keyword Research for Small Businesses
Local keyword research gives small business owners insight into how their competitors are reaching customers in their region, enabling them to adjust their own strategies accordingly.
Local keyword research can also assist small businesses in better understanding the needs of their target audience.
By studying what people are searching for nearby, businesses can create content that resonates with customers and drives more traffic to their websites or store.
Furthermore, by using localized keywords, small businesses guarantee they're reaching the right people at the right time with the appropriate message.
Overall, local keyword research is an integral component of any successful local SEO strategy for small businesses.
By understanding how customers search in your area for products and services, you can craft content that resonates with them and boosts your visibility on local searches.
Typical Local Keyword Structure
When creating a successful local SEO strategy, it is important to understand how to properly structure your local keywords.
Typically, local keywords will follow the structure of a "main target keyword" followed by the name of the city or town you are targeting.
For example, if you are a small business in Los Angeles and you offer yoga classes, one of your main target keywords could be "Los Angeles yoga classes".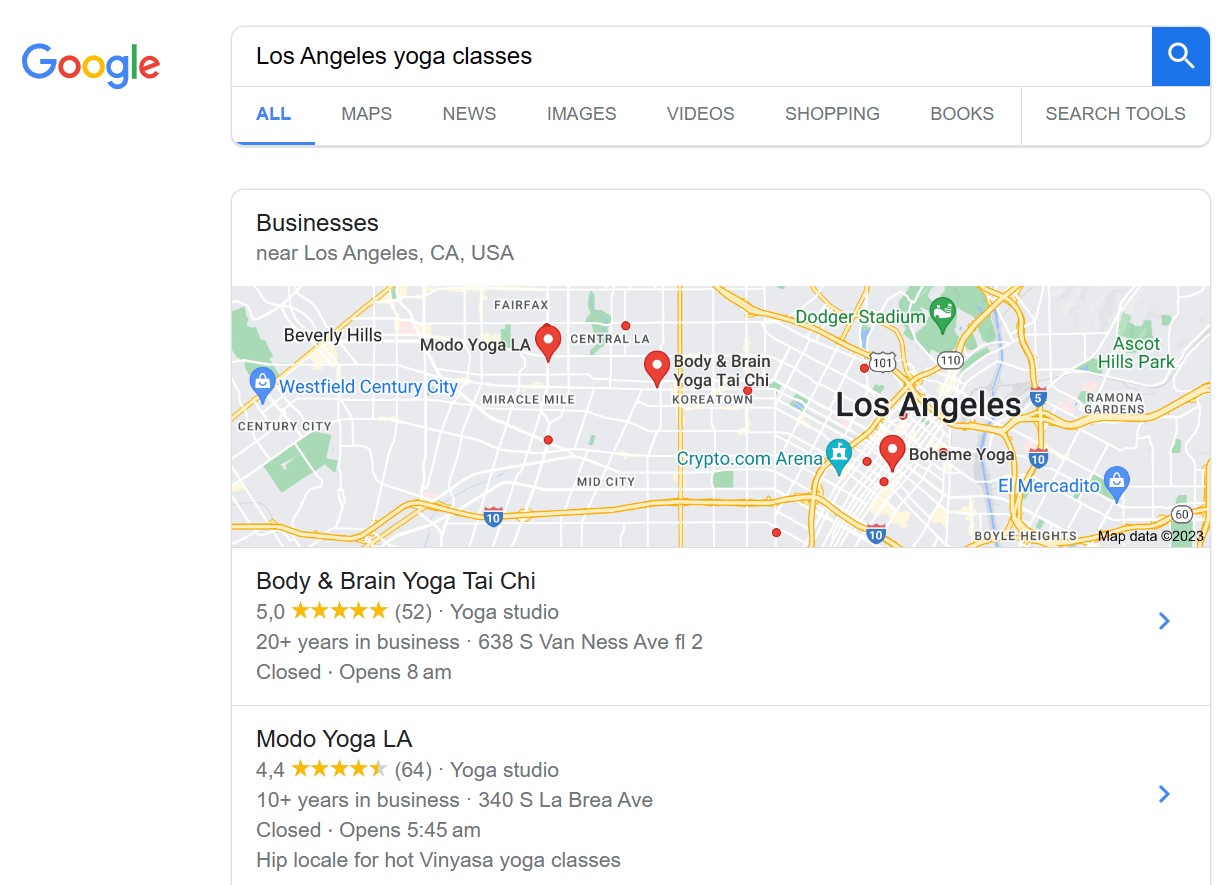 This keyword combines your main topic (yoga classes) with the location (Los Angeles) that you are targeting in order to maximize visibility for customers searching for yoga classes in Los Angeles.
Once you have identified your main target keywords, you can begin optimizing all aspects of your website, from your Google Business profile to content and meta tags, to ensure that your business appears high on local search engine results pages.
Additionally, you can use other variations of your chosen keywords throughout your website and Google Business profile to further increase visibility on local search engines.
How to Do Local Keyword Research
Here are the steps you must take in order to conduct local keyword research for your small business:
Create a List of Services/Products You Offer
Before conducting local keyword research, create a list of all the services and products your small business provides.
This list will serve as the starting point for your keyword research, giving you an understanding of which words or phrases customers may use when looking for your business online.
Additionally, this list can help determine which keywords or phrases have the greatest potential to drive organic search traffic.
An HVAC contractor in Santa Monica may add the following keywords/keyphrases to his list:
Air Conditioning Installation in Santa Monica
Air Conditioning Repair in Santa Monica
Furnace Installation in Santa Monica
Furnace Repair in Santa Monica
Air Duct Installation in Santa Monica
Air Duct Repair in Santa Monica
Air Duct Cleaning in Santa Monica
Check for Local Search Difficulty and Volume
After you've come up with the list of services and products your small business offers, it's important to then assess their local search difficulty and volume.
To do this, you'll want to add the keywords you've found in the first step to a local keyword research tool.

This will provide data on how difficult it is to rank for each keyword in your local area, as well as the number of searches each keyword typically receives on a monthly basis.
With this knowledge, you can then decide which keywords are worth pursuing further and adding to your content and Google Business listing, based on their difficulty level and potential search volumes.
Find Keyword Variations
After researching local keyword difficulty and search volume in step two of the local keyword research process, the next step is to find variations of those keywords.
Using keyword variations will help ensure that no potential visitors or leads slip through the cracks by targeting the best variations someone might use when searching for a product or service your small business offers.
Using tools like Google's Autocomplete and Keyword Planner can help you identify alternative variations of the broad keywords you identified earlier.
Additionally, look into related topics and explore long-tail keywords — those that are more than 3 words long — as they tend to have better conversion rates due to them being more specific to a user's search intent.
Create Dedicated Pages for Each Service
Creating dedicated web pages for each of the services and products your small business offers is a crucial step when optimizing for local SEO.
With each dedicated page, you should include relevant content that is tailored to the service or product, such as detailed descriptions and high-quality images and videos.
For instance, a carpet cleaning business in Denver can create a webpage for the services that they offer:
Carpet cleaning
Upholstery cleaning services
Tile cleaning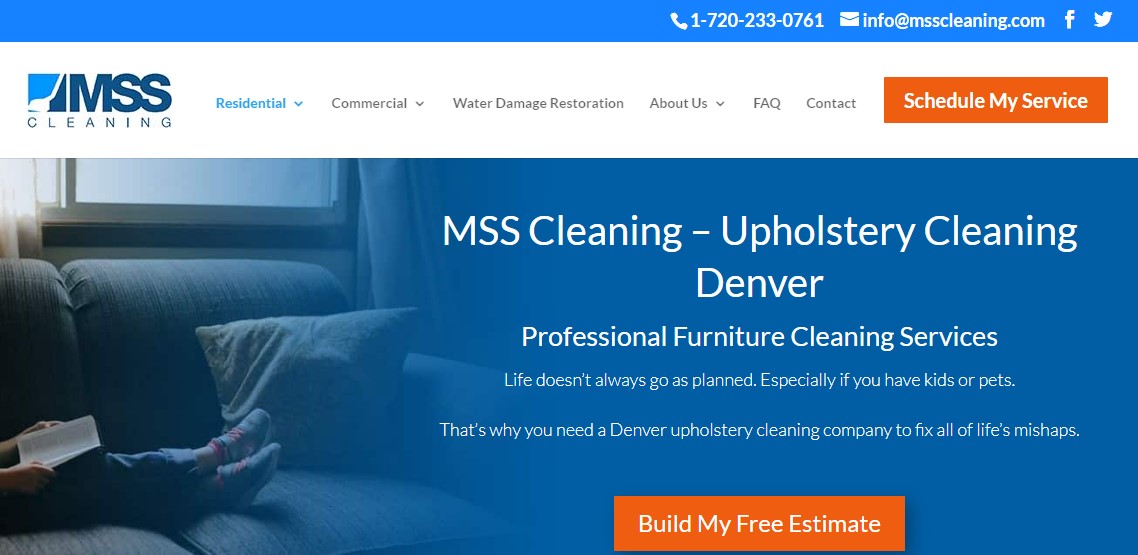 Additionally, be sure to use the appropriate keywords you found in steps one and two throughout the page in order to rank higher in local searches.
When creating these pages, make sure there is variety in your content's length, complexity, and formatting; this will both draw eyes around the page and also create more opportunities to target different keywords related to each service or product.
Taking the time to ensure your service and location web pages are optimized properly will pay off in the long run with increased numbers of customers who find what they're looking for through local search engine results pages (SERPs).
Add "People also ask" Questions to Service Pages
Integrating Google's "People also ask" questions into your service and location webpages can provide a great resource for potential customers.
Not only will these questions be helpful to visitors, but the content you create to answer the queries can also be beneficial for local SEO.
Providing detailed, comprehensive answers to each question can help Google understand your webpage, resulting in higher rankings in local SERPs.
Additionally, this is an ideal place to incorporate FAQs about your products and services. By answering customers' most common inquiries right away, it offloads the burden of them having to contact your business individually.
For our example about a carpet cleaning business in Denver, we can add commonly asked questions such as:
How to remove wine stains from a carpet?
How often should I get my carpets cleaned?
Why does a carpet stain keep on coming back?

Taking advantage of this functional portion of Google's search engine not only helps potential customers find exactly what they are looking for with ease, but it enhances their experience at the same time.
Add Keywords to Google Business
Adding target keywords to your Google My Business listing is an effective way to improve local SEO.
Your main keyword should be added to the business description field, letting potential customers know right away what services you provide.
Additionally, take advantage of the Google Posts captions and Google Questions and Answers sections by including relevant keywords in those areas as well.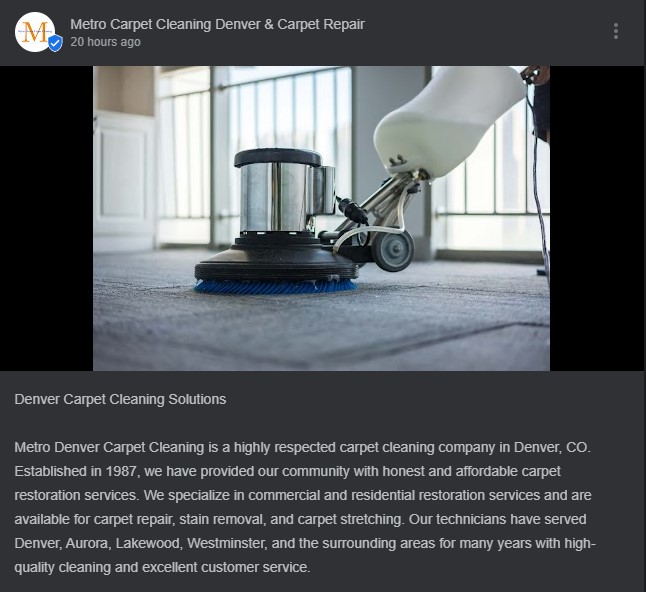 Adding target keywords to the Products section of your Google My Business listing is a great way to drive more traffic and leads. Include your keywords in all appropriate fields, such as the product title, description, and images.
By adding these keywords strategically throughout your GMB listing, more potential customers will be able to discover your business through local SERPs.
Doing so also helps educate visitors on the types of services you offer and allows them to read reviews from other customers who have used your products or services in the past.
With targeted keywords incorporated into every aspect of your GMB page, it can help drive more traffic and better ROI for your small business.
Business owners can use Local Ranking's Google Business Audit tool to check that they've added their target keyword in their business name and Google Posts.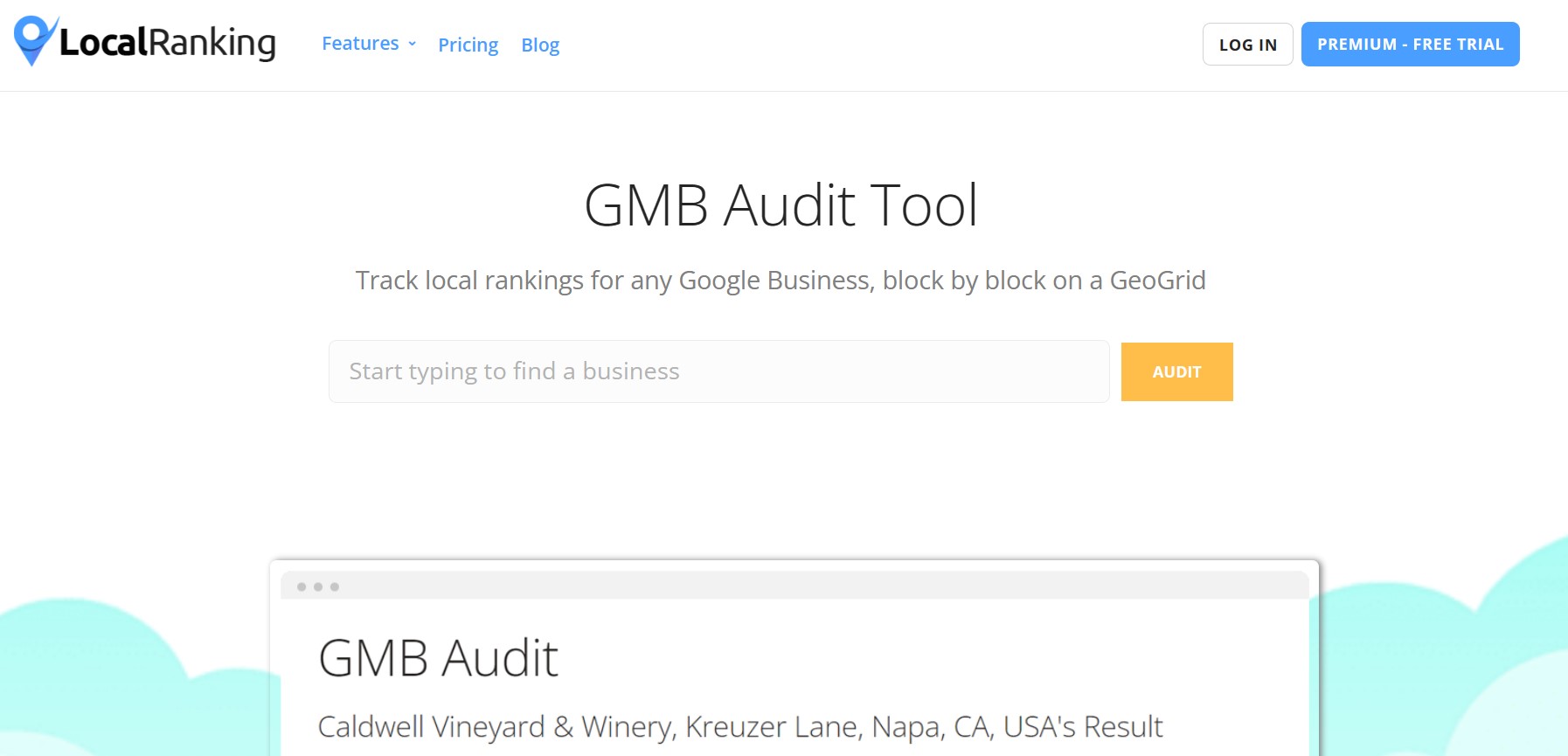 Tools for Local Keyword Research
Conducting local keyword research is an essential part of optimizing your Google My Business listing for SEO.
There are several useful tools available that can help you pinpoint the most popular and powerful keywords that potential customers may be searching for.
Some examples include
Google's Keyword Planner
Ahrefs
MOZ's Keyword Explorer Tool
SEMrush
Each tool offers different features and benefits that can help you understand the local market better and craft content with the right keywords to attract more customers.
Additionally, these tools also provide valuable insight into SEO trends which can help inform your strategy when creating content or setting up campaigns in the local market.
By making use of some of these helpful tools, you can quickly identify keywords and phrases to target when creating your GMB listing, service pages, or when creating content.
Conclusion
In conclusion, local keyword research is essential for optimizing your Google My Business listing and website for local SEO.
From spying on your competitors' pages to leveraging various tools to identify popular keywords, there are multiple techniques you can use to ensure that your business is targeting the right keywords and phrases for local searches.
This strategic approach of combining keyword research with competitive analysis can be invaluable in helping you optimize your GMB listing so that it stands out amongst the competition.
By taking advantage of all the available resources, you can increase visibility, attract more leads, and ultimately gain a competitive edge in the local market.