How to Get & Send Your Google Reviews Link to Customers
Apr 11, 2023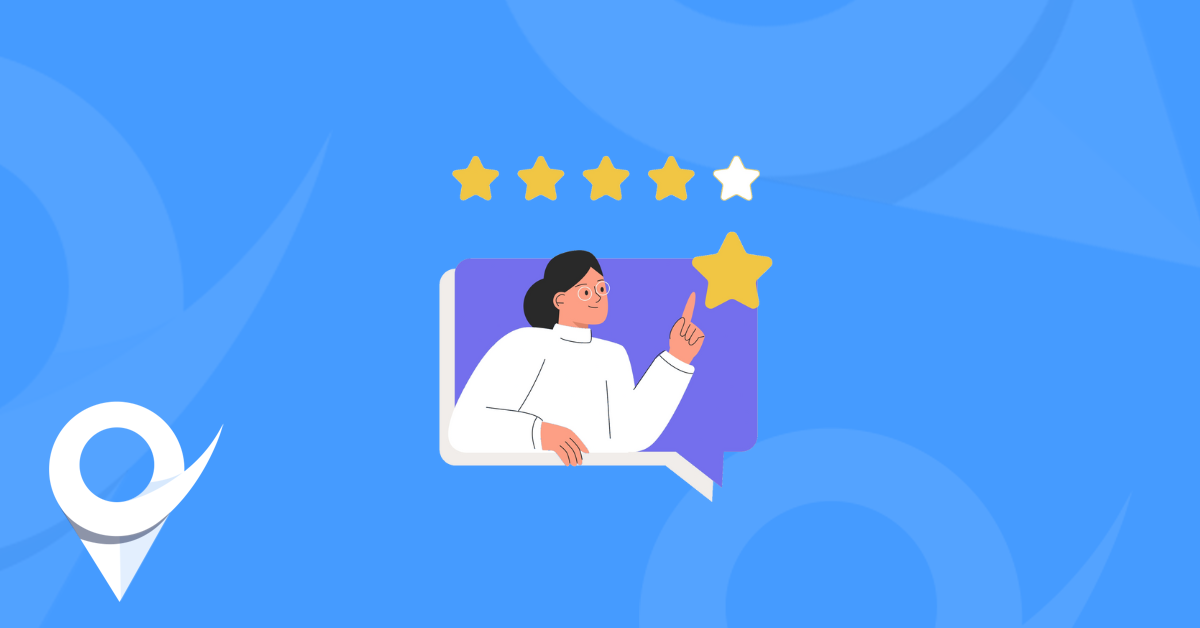 Table of Contents
What is a Google Reviews link?
Why is your Google Reviews link important?
How do I Get a Google Review Link?
How to Share a Google Reviews Link
Conclusion
If you're looking to enhance your business's online reputation, Google Reviews are an absolute must-have. But getting customers to leave reviews can be a real hurdle. Luckily, there's an easy solution - providing them with a direct link to your GMB profile.
We'll show you exactly how to obtain your Google Reviews link and share it with customers so that those precious five-star ratings start pouring in - it's simpler than you might think!
What is a Google Reviews Link?
A Google Reviews link is a URL that takes customers directly to your business's Google Reviews page.
This link offers customers an effortless and convenient way to leave reviews about your business or read existing ones.
This unique link can be posted on your website or sent to customers through email or other communication channels; when customers click it they are taken directly to the relevant section on Google Reviews where they can leave feedback or read existing reviews.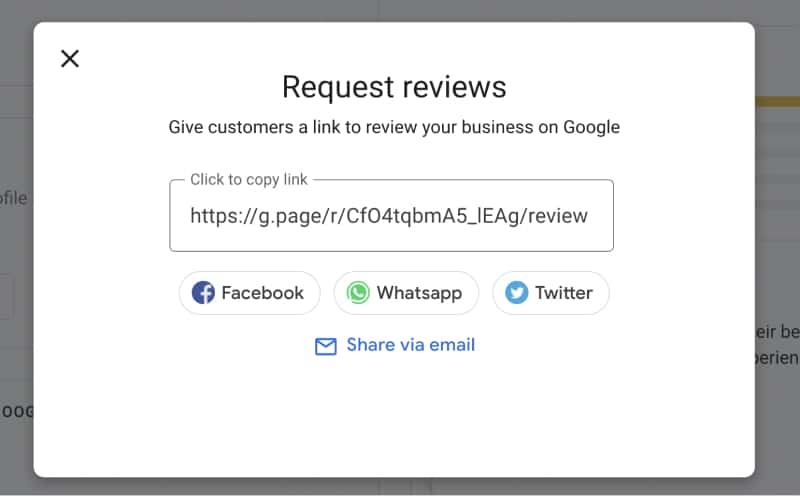 Businesses that want to encourage customer feedback and enhance their online reputation can provide this link for customers' convenience.
Why is Your Google Reviews Link Important?
Your Google Reviews Link is important for several reasons.
Firstly, it makes it much simpler for customers to leave a review about your business - which is essential in building an online reputation.
With a direct link, they don't need to navigate through multiple URLs in order to reach the page they need - which could be time-consuming and deter them from leaving any reviews altogether.
Secondly, sharing your Google Reviews link gives you control of the review process.
By providing a link to your desired page on Google Reviews, customers will be sent directly to it, eliminating the chance that they leave a review on less visible or active business directories.
Finally, your Google Reviews link is essential for SEO purposes. Google Reviews play an integral role in local search rankings on Google; having more reviews and a higher rating can increase your visibility in results.
By sharing your Google Reviews link with customers, you increase their likelihood of leaving a review which could improve your ranking on search engines and drive more traffic to your website.
How do I Get a Google Review Link?
Obtaining a Google Reviews Link is an effortless process that can be completed in just three steps. Here's the fastest and simplest way to acquire this valuable link:
Go to Google Maps: Launch Google Maps in your web browser and search for your business by name.
Select Your Business: On the left-hand side of the screen, locate and click on your business listing.
Click on the "Write a review" button: This will take you to your business's GMB reviews page.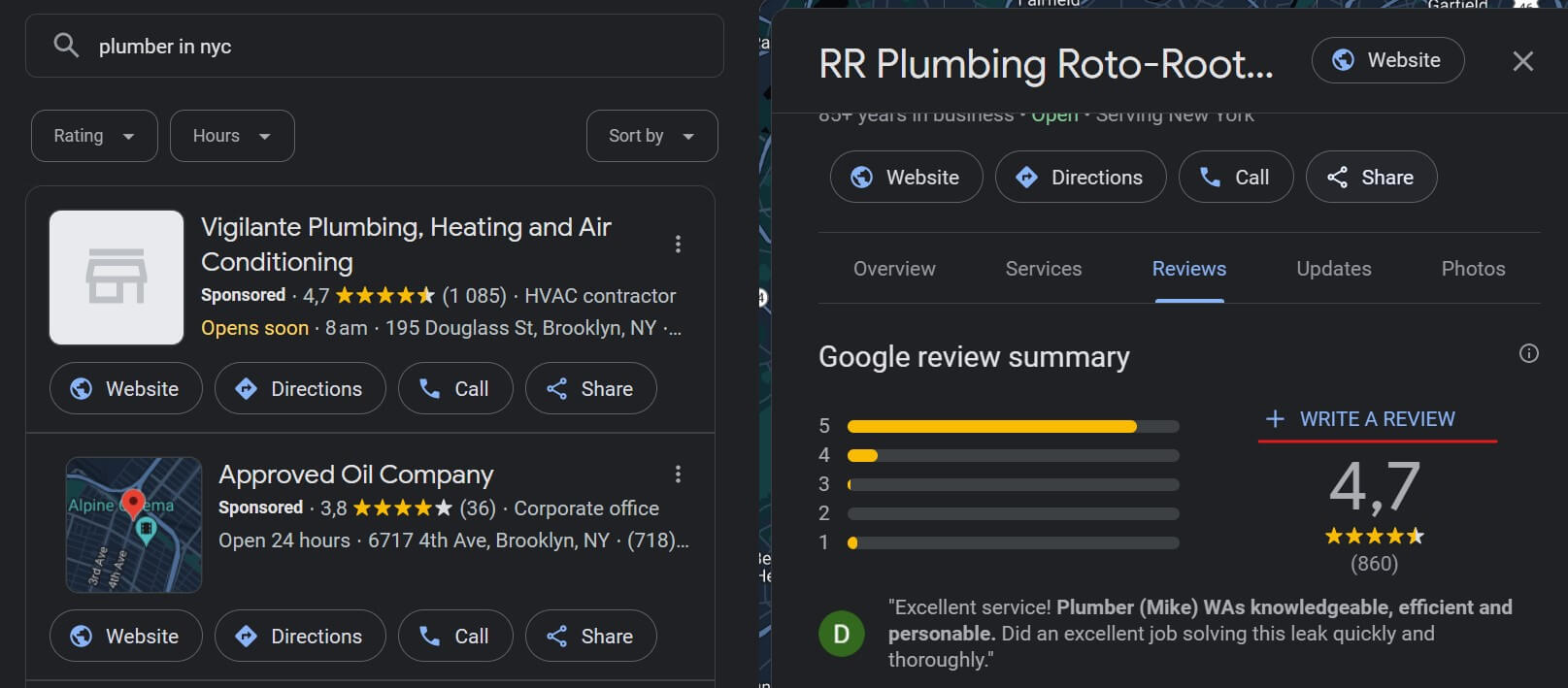 Copy the URL: Your Google Reviews Link can be found in your browser's address bar. Simply copy it and use it to share with customers.
Tip: Consider using a URL shortener such as Bit.ly to reduce the length of a link you copied.
You can also get the link directly from your Google My Business account dashboard:
Sign in and click on the business listing you want to get a Google Reviews link for.
Locate the "Ask for reviews" option within the interface and click it.
Copy the URL provided in the pop-up window.
In the following section, we'll demonstrate how to share your Google Reviews Link with customers.
How to Share a Google Reviews Link
Now that you have obtained your Google Reviews link, it is essential to know how to share it with customers. There are multiple methods of doing this; we will discuss four of the most efficient ones:
Add Your Link to Your Website
One of the simplest ways to share your Google Reviews Link is by embedding it on your website. You can add this link to the homepage, contact page, or footer so customers have an easy way to leave a review while they're visiting your site.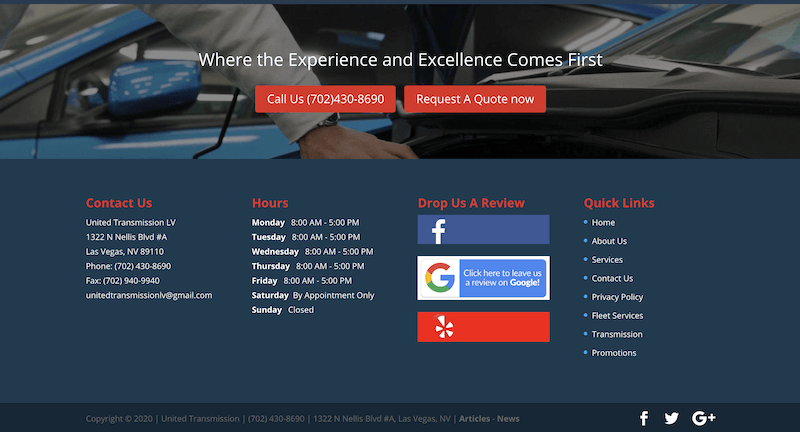 By including this link on your webpage, you may even encourage visitors to leave reviews while they browse around.
Include the Google Reviews Link in Your Email Signature
Incorporating a link to the Google Reviews website into your email signature is another effective way to promote your business and enhance its online reputation. By including it in every email sent out, customers will be reminded to leave reviews and will find it convenient to do so.
Send the link via SMS or Email After a Customer Visits Your Store
After they leave your store, thank them for their business and provide them with direct access to your Google Reviews page.
Doing this encourages them to leave a review while their experience is still fresh in their mind. You could offer an incentive like discounts on future purchases as an additional motivation for writing a review.
Create a QR Code for In-Store Reviews
The best time and place to get customers to leave a review is while they are still in your store. The reason for this is that they will be surrounded by the look and feel of your brand, and they'll easily be able to recall the experience they had dealing with your business.
An easy way to get customers to leave a review of your business while still at your store is by creating a QR code that redirects customers to your Google Reviews page after scanning the code.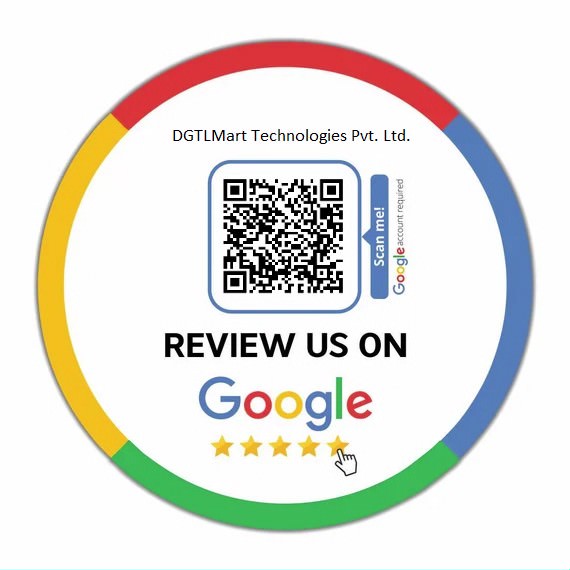 You can easily create a QR code that links directly to your Google Reviews section through Google's Marketing Kit offering.
Conclusion
Utilizing these straightforward tactics, you can increase the number of Google Reviews and enhance your online reputation. The key is making it as effortless as possible for customers to leave feedback - and the Google Reviews Link is an essential tool in this effort.