How Many Google Reviews do I Really Need?
Aug 4, 2023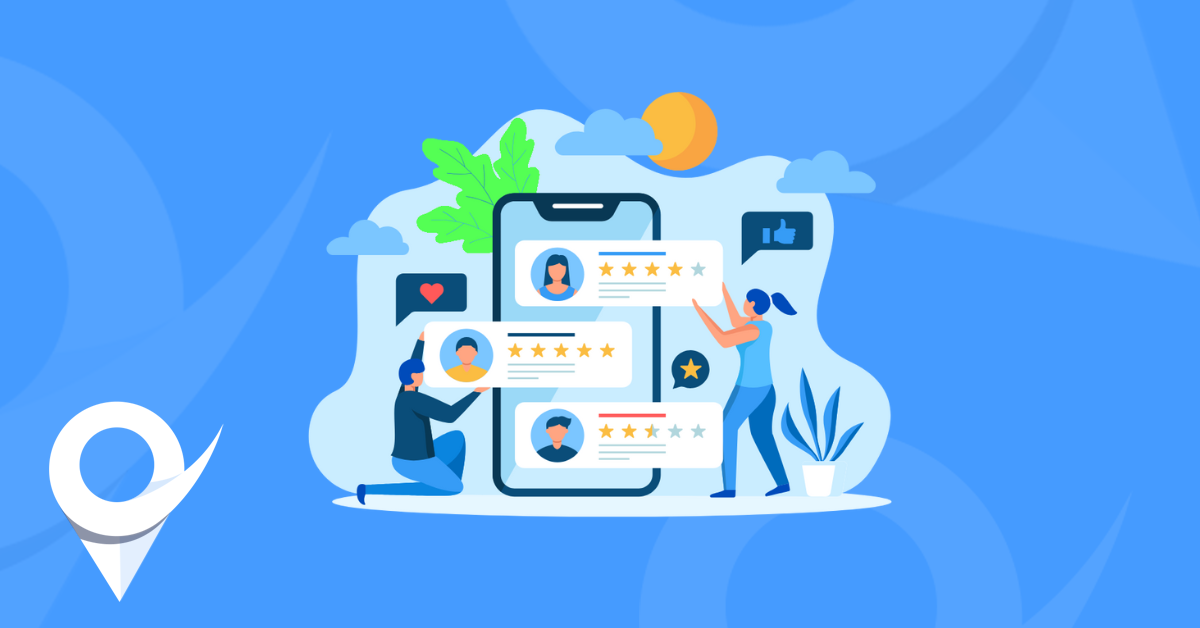 Table of Contents
Benefits of Google Reviews
Improves local SEO
Builds trust and credibility
Influences buying decisions
Provides constructive feedback
Enhances brand image
How many Google reviews do you need for a star rating
How many Google reviews should I have
How to get more reviews
What is the average review score for local businesses?
Conclusion
Local businesses depend a lot on online reviews to build their brand and get new customers in the local community. As such, platforms like Google reviews should form part of every business owner's marketing toolbox.
One question many business owners and SEO professionals struggle to answer is "How many Google reviews should I have?"
This article will answer this question by providing you with guidance on how to determine the optimal number of reviews needed.
Benefits of Google Reviews
Before we talk about the specifics of how many reviews you might need on this Google My Business, it's important to understand the benefits that Google reviews can add to your business.
Improves Local SEO
One of the most significant benefits of Google reviews is their impact on local SEO.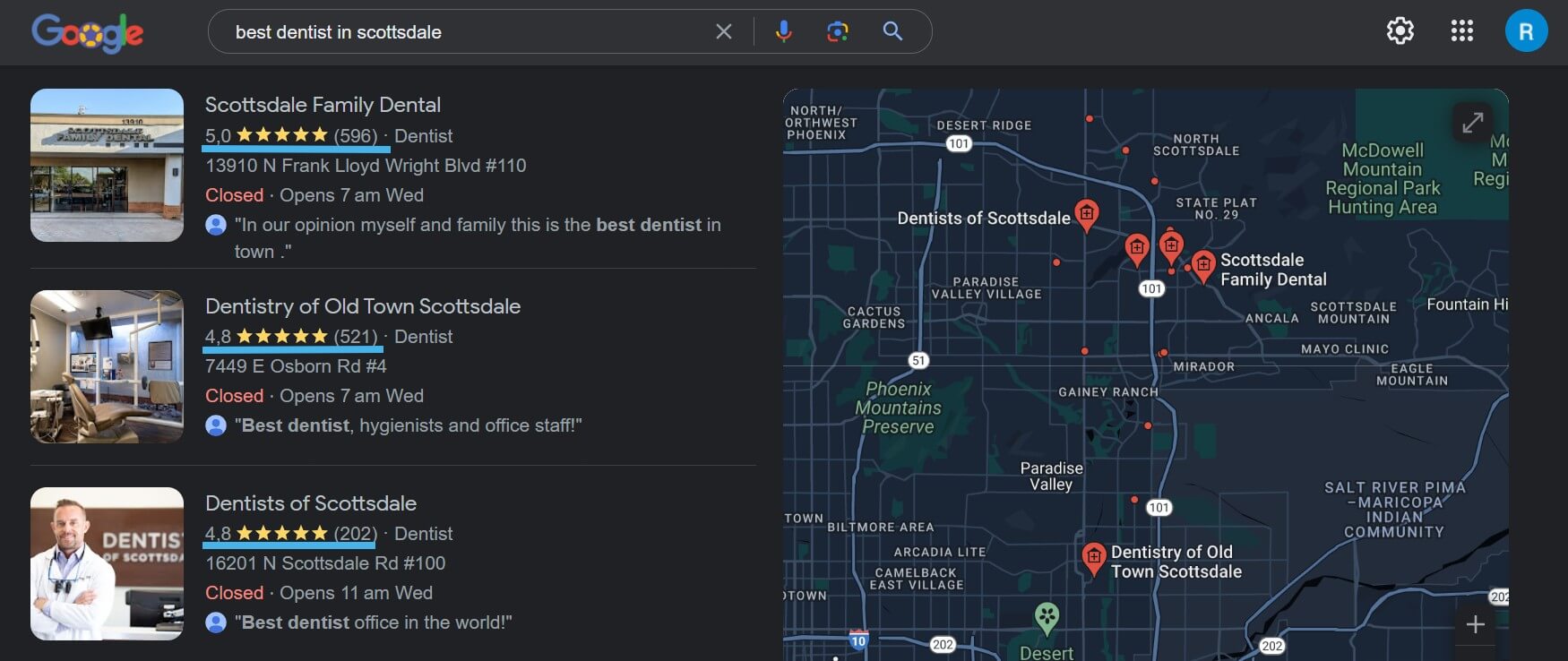 When your business has a substantial number of positive reviews, it tells Google that your brand is an authority in the industry and considered trustworthy. This can boost your visibility for relevant local search queries, making it easier for potential customers to find you.
Google's local SEO ranking algorithm consists of three factors, these being, Relevance, Proximity, and Prominence.
Relevance refers to how well a business matches the search query and Proximity just means the distance between the business and the searcher's location. The third factor, Prominence, refers to how important and established a business is in the community.
Having a high number of Google reviews actually add to your business' prominence in the community.
So as you can see, Google reviews can have a big impact on your business' local SEO rankings.
Builds Trust and Credibility
Google reviews serve as https://boast.io/social-proof-statistics/social proof, which add to the perceived trustworthiness and credibility of your business.
Potential customers often turn to online reviews to determine the quality of a product before making a purchase decision or electing to use a service.
A business with a high number of positive reviews is likely to be perceived as more reliable.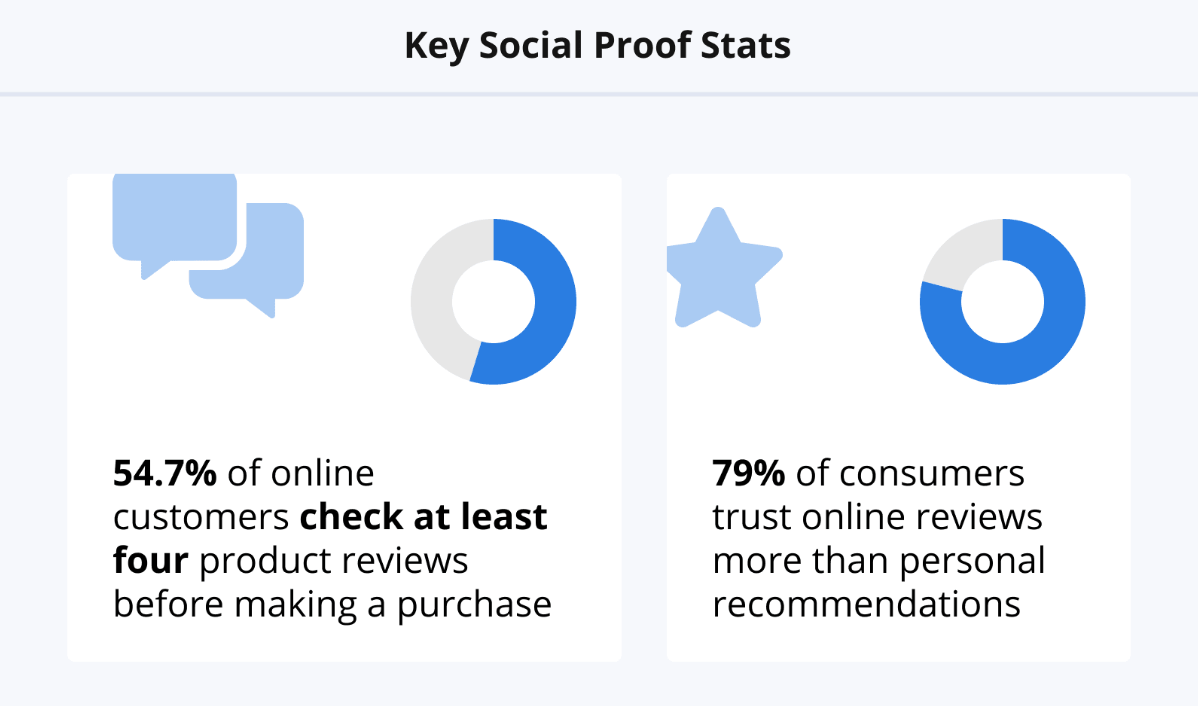 Image source: Devrix
Influences Buying Decisions
Reviews can also significantly influence the consumer decision making process.
Prospective customers are more likely to choose one business over another if their products or services have been positively reviewed by others.
In other words, a good collection of positive Google reviews can directly lead to increased sales and revenue.
Provides Constructive Feedback
Google reviews also offer businesses an opportunity to receive valuable feedback from customers. This feedback can be incredibly useful in identifying areas for improvement and implementing changes in your service delivery or the quality of your products.
Responding to reviews, both positive and negative, shows that a business values its customers' opinions and is committed to improving its offerings.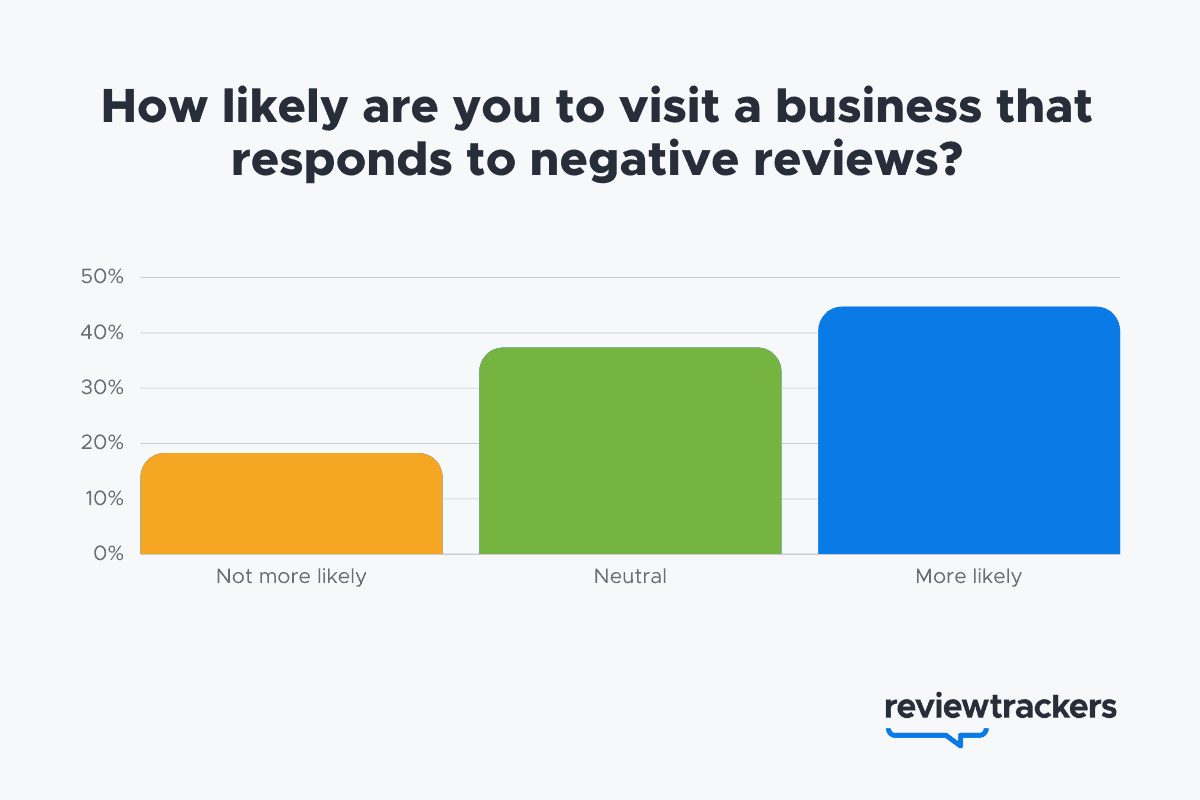 Image source: ReviewTrackers
Enhances Brand Image
Lastly, Google reviews contribute to shaping your brand's image. They offer potential clients a glimpse into how you conduct business, treat customers, and handle issues.
A strong, positive online presence reflected through Google reviews can go a long way in building a favorable brand image.
How Many Reviews Do You Need for a Star Rating?
Google used to have a rule that required businesses to have at least five reviews before their star rating would be displayed in the local search results.
However, this has changed and Google no longer mandates a minimum number of reviews for your star rating to show. Regardless of whether you have one review or a hundred, Google will display your review count and rating.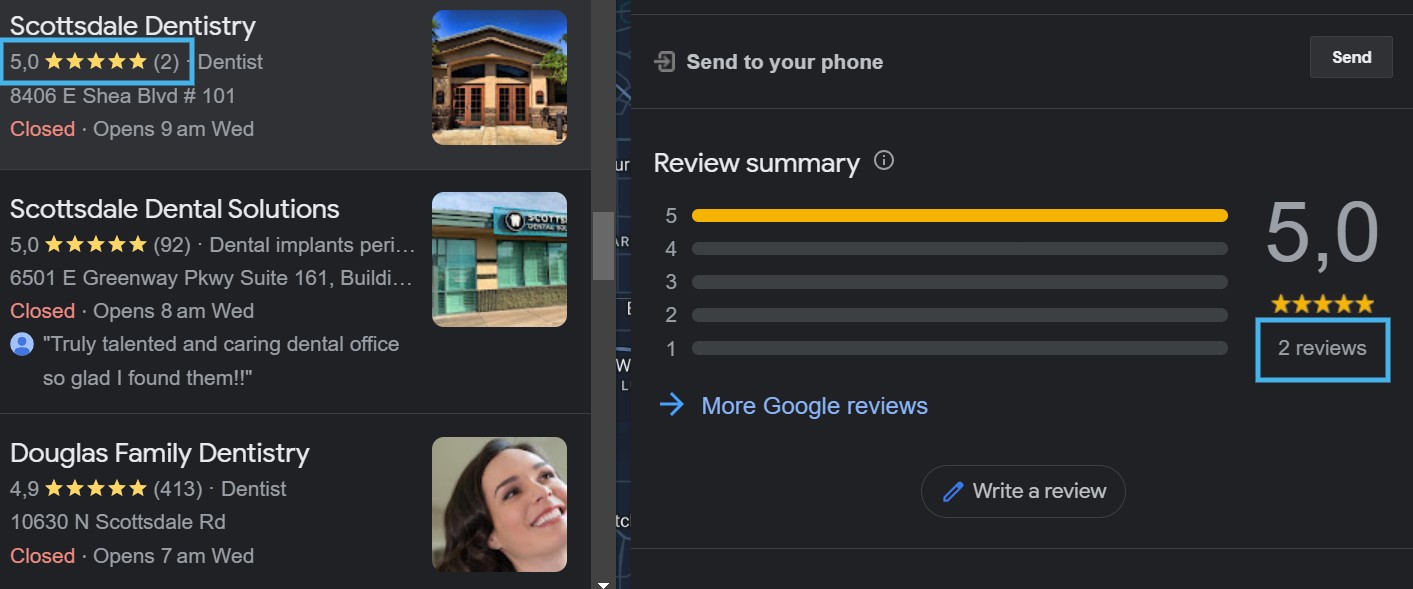 This change reflects Google's commitment to providing users with the most comprehensive and accurate information about businesses, regardless of their size or the number of reviews they have received.
This new policy means that even if you're a new business with just a handful of reviews, potential customers can still see your rating and make informed decisions based on it.
As a result, every single review counts, adding to the importance of having an effective Google review management strategy in place.
How Many Google Reviews Should I Have?
There's no magic number of Google reviews that your business needs to succeed.
The "right" count can vary significantly based on various factors, including the size of your business, your industry, and your target audience.
However, you can consider these three key concepts to get a general idea of how many Google reviews your business might need.
1. Average Review Count and Rating for Businesses in Your Industry
A good starting point is to research the average review count and rating for businesses within your industry.
Different industries may have varying norms when it comes to review count.
By examining your competitors and industry peers, you can gain insights into what is the average review count and rating.
This information can serve as a reference point, helping you set reasonable goals to match or exceed the industry standards.
2. Recency or Freshness of Your Reviews
The recency of reviews is another crucial factor. Consumers often look at the most recent reviews to get a sense of the current state of your business.
Older reviews, while still relevant, may not carry as much weight. Therefore, consistently collecting new reviews should be a part of your online market strategy.
3. The Industry You are In
The importance of Google reviews can also vary depending on your industry.
For instance, service-based industries like financial services often rely heavily on reviews, as customers place a lot of trust in personal experiences shared by others.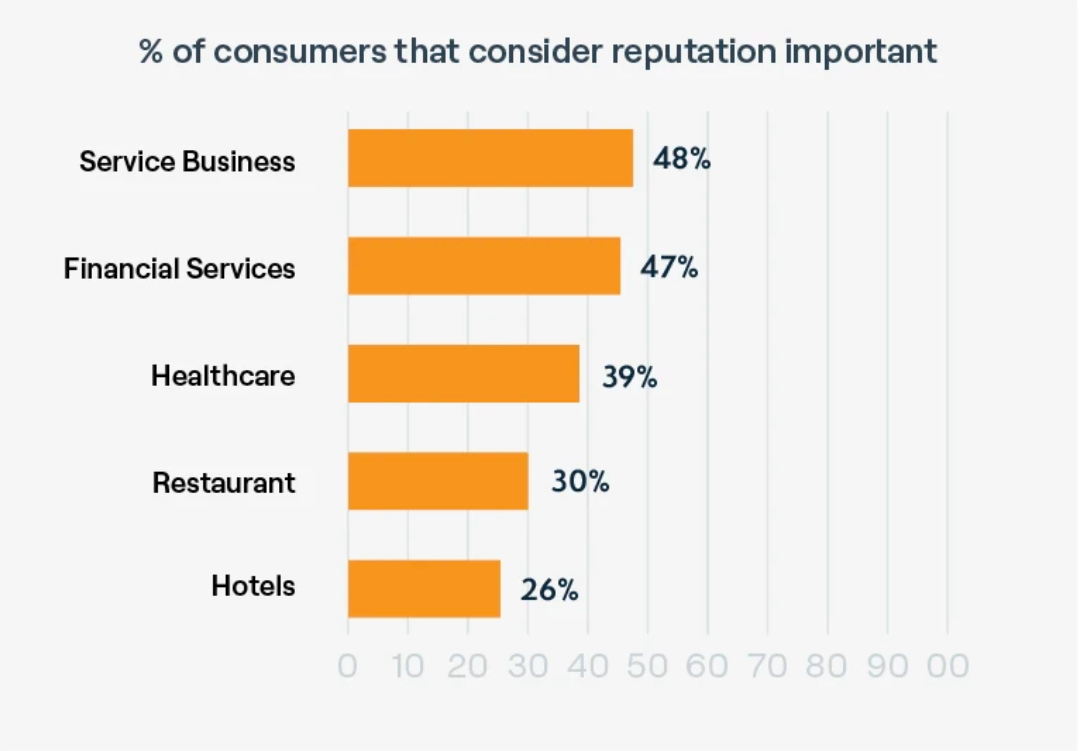 Image source: RioSEO
On the other hand, industries such as retail or fashion might not be as review-dependent, although positive reviews can undoubtedly enhance their reputation.
While there's no one-size-fits-all answer to how many Google reviews your business should have, aiming for a healthy number of high-quality reviews is always a good idea.
Remember, the goal is not just to accumulate reviews, but to leverage them to build trust.
How to Get More Reviews
Getting more Google reviews for your business doesn't have to be a daunting task.
Here are some high-level tips that can help you increase the number of reviews:
Ask for Reviews: Don't shy away from asking your customers to leave a review. If they had a positive experience, they'd usually be more than happy to share it.
Simplify the Review Process: Make it as easy as possible for customers to leave a review. You could do this by providing direct links to your Google review page in emails or on your website.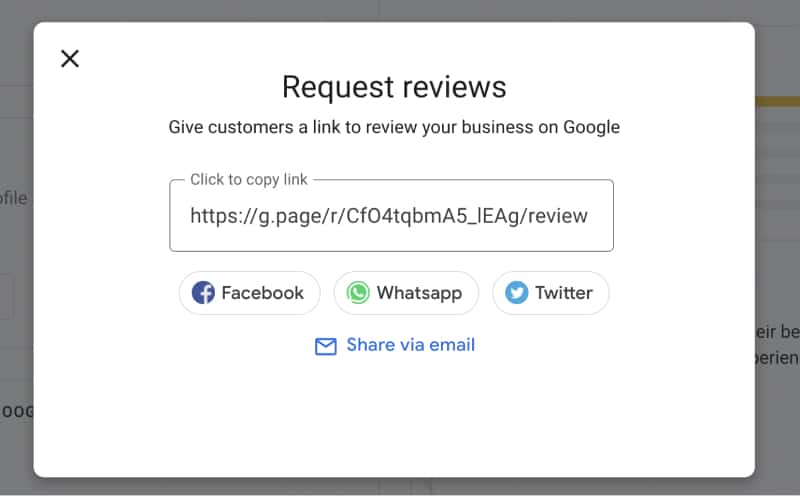 Respond to Existing Reviews: Show appreciation for the time customers take to write a review by responding to them. This not only builds customer loyalty but also encourages others to leave a review.
Offer Excellent Customer Service: Providing exceptional service will naturally prompt customers to leave positive reviews. Always strive for excellence in your interactions with customers.
Remember, consistency is key in gathering more reviews. Keep implementing these strategies, and over time, you'll see an increase in your Google reviews.
What is the Average Review Score for Local Businesses?
According to Search Engine Land, 61% of local businesses boast an average star rating of four to five stars, with the average score for local businesses resting at 4.4 stars.
It's worth noting that consumers are much more likely to engage with businesses that have higher ratings.
While the average review score for local businesses tends to hover around 4.4 stars, achieving and maintaining this rating involves actively managing your online reputation.
Conclusion
Google Reviews are a powerful tool in your online marketing arsenal, offering a multitude of benefits from enhancing your business visibility to building trust with potential customers.
Every piece of feedback contributes to the public perception of your business. Therefore, it's never been more essential to encourage customer reviews and manage them effectively.