Lead Generation for Lawyers: 5 Proven Strategies
May 4, 2023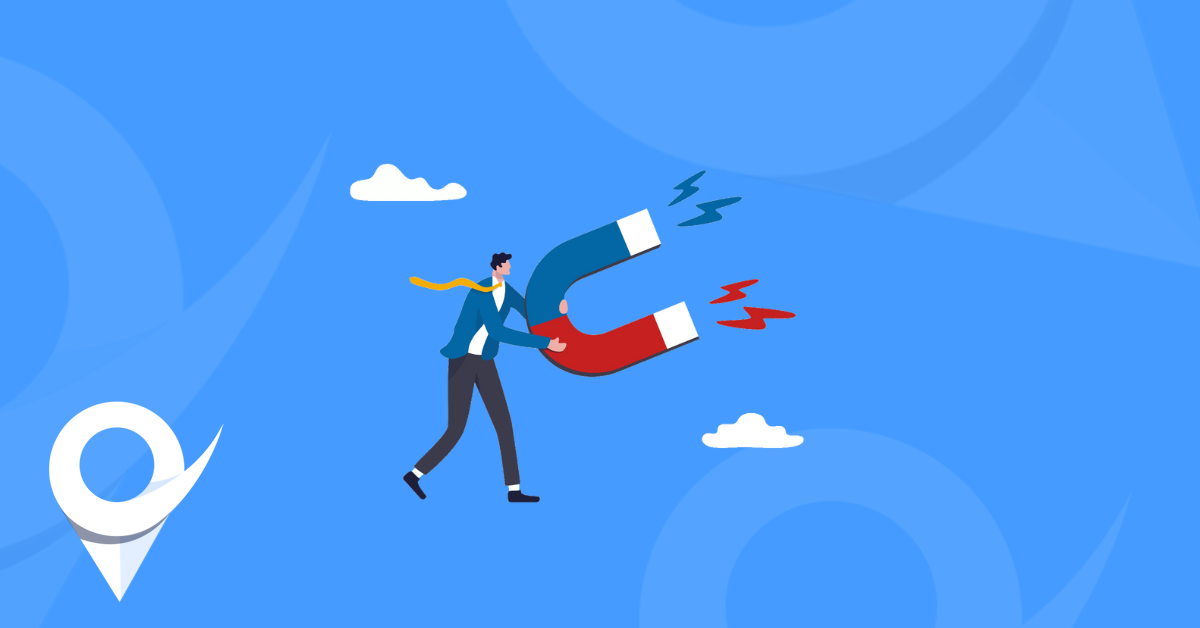 Table of Contents
What is lead generation?
Why is lead generation important for lawyers?
Increases revenue
Builds awareness and reputation
Enhances credibility
Cost-effective
Lead generation for lawyers: channels
5 Lead generation strategies for lawyers
SEO
PPC
Content marketing
YouTube
Free consultations
Conclusion
Lead generation is an essential element to building a thriving law practice.
With so much rivalry and competition in the legal sphere, maintaining a solid flow of new customers is vital for success. Generating leads, however, can be daunting-- especially if inadequate approaches are employed.
Traditional methods like print advertising and direct mail campaigns are no longer the most effective ways to reach potential clients.
In today's digital age, lawyers need to be aware of new strategies and technologies to increase their online visibility and attract high-quality leads.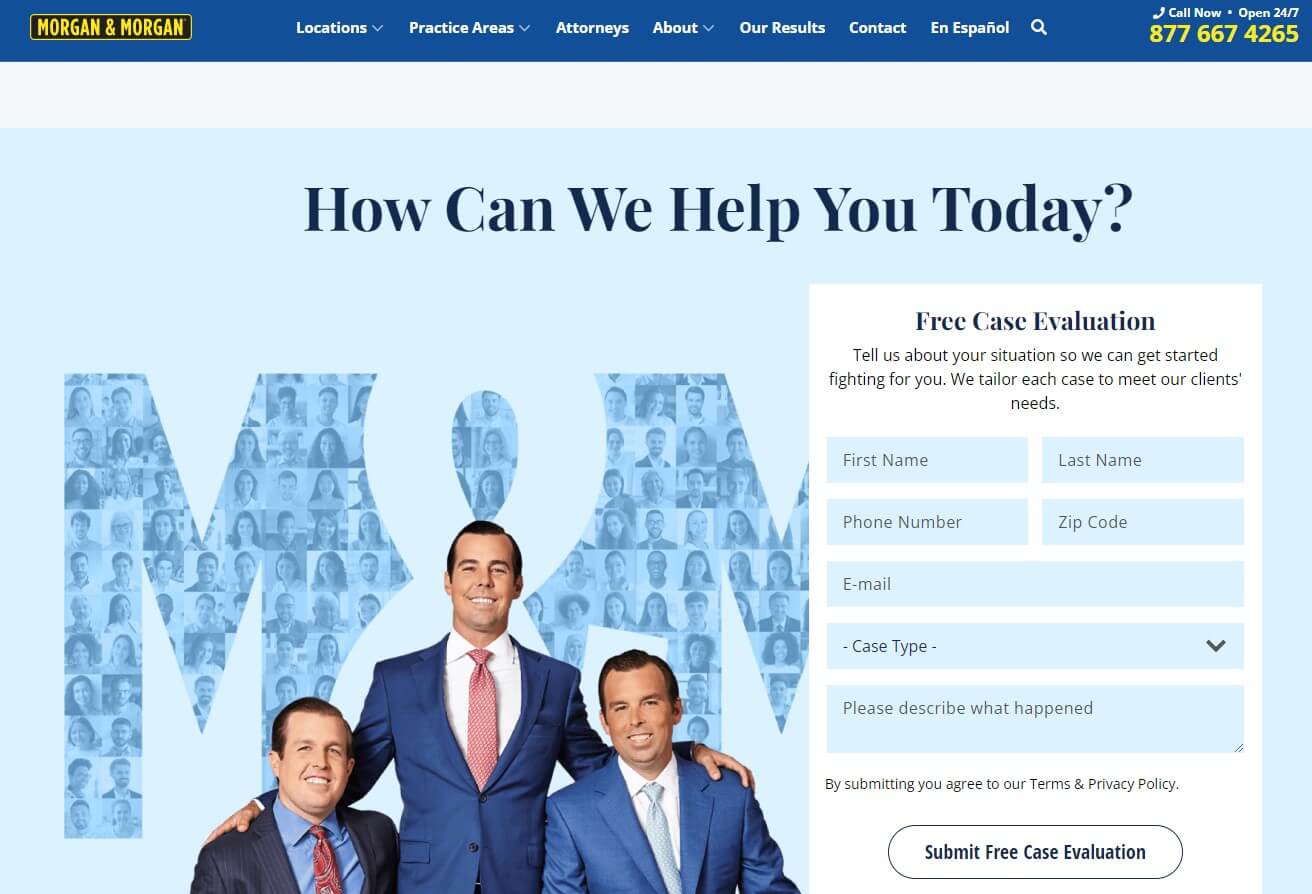 As such, this guide serves to provide attorneys and lawyers with 5 successful strategies for generating lead counts and expanding their practice.
No matter whether you're just starting out or striving to take your firm to the next level, these tactics are sure to help you generate more leads and expand your business.
What is Lead Generation?
Before we dive into proven lead generation strategies for lawyers let's take a moment to define what lead generation actually entails.
Generating leads means finding potential clients who have shown an interest in your services. The goal is to convert those leads into paying customers or clients.
An example of this could be creating an ebook on a relevant legal topic, such as a "Personal Injury Claim Guide".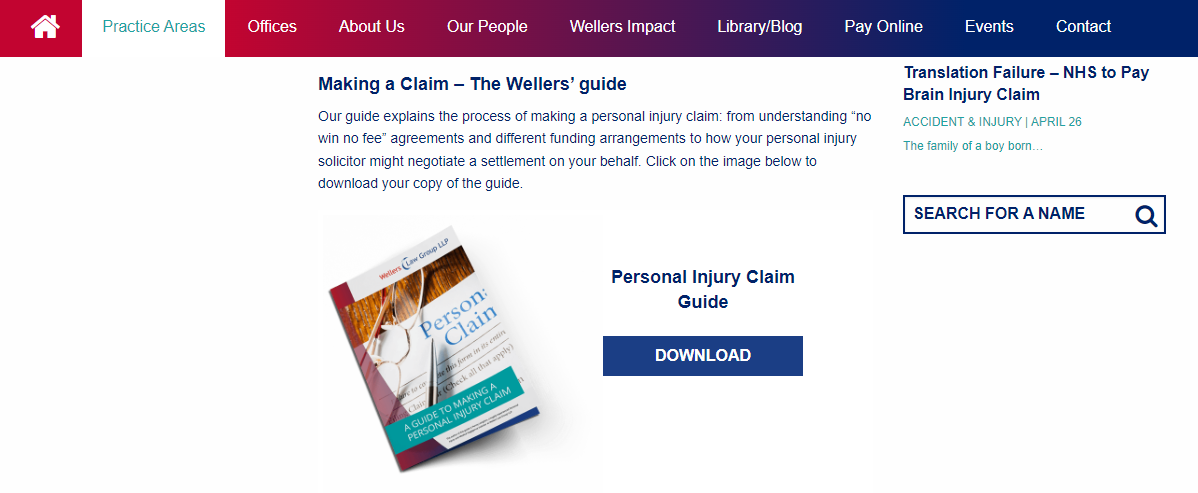 You can offer that ebook as a free download in exchange for the visitor's email address or phone number through a lead capture form on your website.
Or let's say you are a personal injury attorney looking to generate more leads in your local area.
One way of accomplishing this could be creating a pay-per-click (PPC) ad campaign which targets individuals who have been involved in car accidents or any motor-related incidents recently.
By offering a free consultation or any other valuable resource, you can entice potential leads to provide their contact information and express interest in working with your firm.
Once captured, the lead should be nurtured until that individual becomes your client.
Why is Lead Generation Important for Lawyers?
In a competitive market like the legal industry, it's essential to generate a steady stream of quality leads.
Here are some reasons why lead generation should be a top priority for your law practice:
1. Increases Revenue
The first, and most obvious, reason why lead generation is important for lawyers is because it vastly improves the potential for an increase in revenue and growth opportunities.
By reaching new audiences that may not have discovered you otherwise, you'll have access to more prospects who could potentially turn into long-term clients at your firm.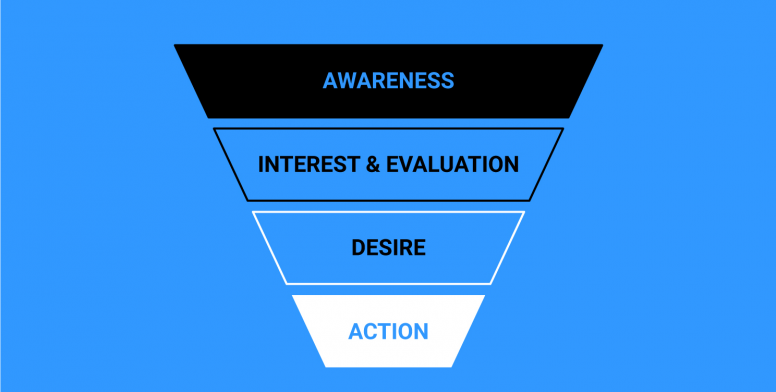 Image source: Semrush
2. Builds Awareness and Reputation
Effective lead generation strategies reach broader audiences while building awareness and reputation. This means you get noticed by people who might never have found your website on their own.
3. Enhances Credibility
The ability to display expertise through thought leadership pieces or legal guides enhances credibility as professionals in the industry.
4. Cost-Effective
Compared to traditional forms of advertising like print media or broadcast ads, digital marketing platforms can help reach target demographics at an affordable cost depending on the approach.
Lead Generation for Lawyers: Channels
There are various channels that lawyers can use for lead generation, including:
Search engine optimization (SEO)
Pay-per-click (PPC) advertising
Social media marketing on Facebook, LinkedIn, Instagram, and Twitter
YouTube
Email marketing
Content marketing
Referral marketing
Networking events
Webinars
Direct mail
Each of these channels has its own advantages and disadvantages, and the best channel(s) for your law practice will depend on your target audience, budget, and marketing goals.
The techniques employed within each channel can support efforts to engage those prospects at various stages in the buying cycle.
Together, these channels provide a multi-dimensional way of reaching target audiences both online and offline. The goal isn't just quantity – it's quality leads that lead to better conversions over time.
5 Lead Generation Strategies for Lawyers
In the next few sections, we'll dive deeper into 5 of the best lead generation strategies for lawyers and other legal professionals.
Search Engine Optimization (SEO)
Search Engine Optimization (SEO) can be one of the best strategies for law firm lead generation.
As we all know, SEO involves altering a website so as to achieve higher search engine rankings for relevant search queries, and as such, offers numerous benefits over other lead gen strategies - these advantages being:
1. Aimed At Targeted Keywords
SEO allows businesses to target very specific keywords that their potential clients use when looking for relevant services.
These keywords include terms such as "personal injury lawyer" or "divorce lawyers in NYC".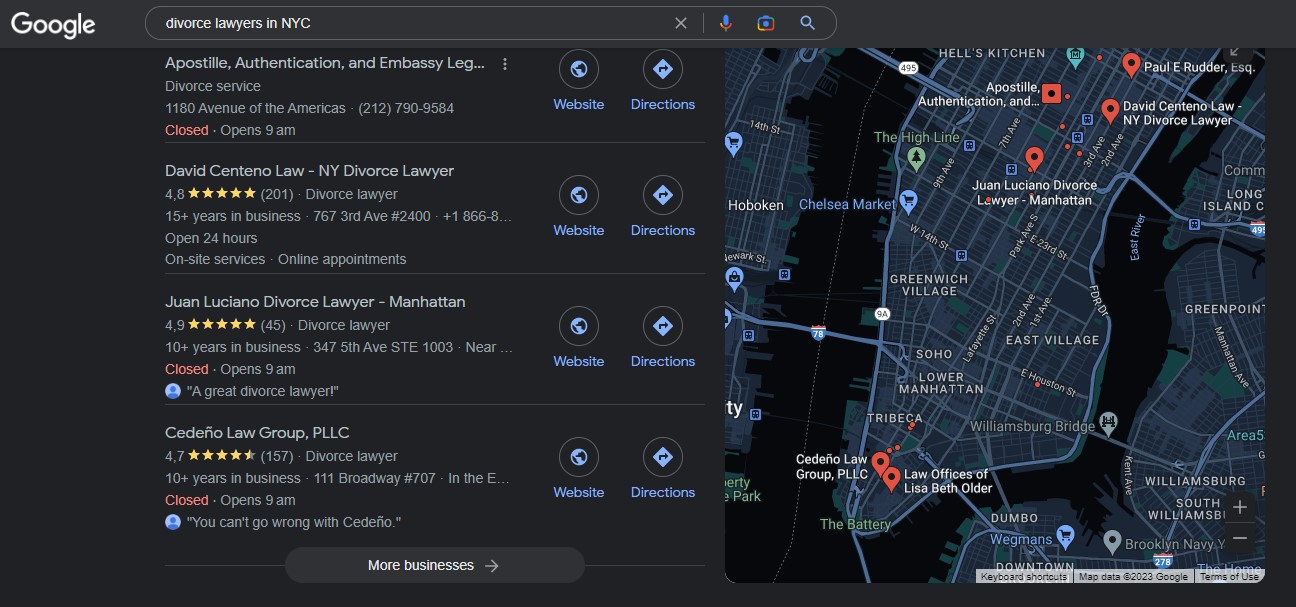 Optimizing website content and online listings around relevant keywords can increase the odds of showing up for relevant search queries.
2. Increased Online Visibility
Obtaining higher rankings in the SERPs will result in greater exposure and online visibility.
This will bring more potential clients directly to your firm's website.
Higher search engine rankings will demonstrate that your law firm is an authority in its industry as users tend to trust higher-ranking results more than lower ones.
3. Cost-Effective
SEO is one of the most cost-efficient means of lead generation for law firms, since no additional ad spend or acquisition costs arise through SEO efforts.
Contrast SEO with paid marketing; long-term potential leads will keep coming as long as your rankings can remain intact.
However, when engaging in paid marketing efforts you will quickly stop receiving new leads for your law practice as soon as the campaign is paused or if you choose not to continue running it.
Here are a few strategies for optimizing your law firm website to maximize SEO and lead generation:
Keyword Research:
Conduct keyword research to understand what terms potential clients are using when searching for legal services online.
Doing local keyword research is vitally important if you hope to optimize your website for higher search engine rankings as it forms the basis of all of the content production and meta tag optimization.

Invest in using a keyword tool so you save both time and gain insights into which terms your competitors may be employing themselves.
Content Creation
Create high-value and informative content to answer common legal questions and ease pain points for potential clients.
For instance, you can write an entire blog article outlining all the legal considerations you have to think of when buying a new home.
The most important thing to remember is to think of your prospective client, and what he/she may be wanting to learn more about when it comes to legal matters.
On-Page Optimization
On-page SEO is the practice of tweaking website titles, meta descriptions, headers, and other elements in order to help search engines understand the content and context of your webpage.
A big part of the on-page SEO process is to improve your website's loading speed and Core Web Vitals scores. This is so that your website creates a pleasant user experience for all who visit it.
Link Building
No SEO strategy is complete without link-building.
This is because backlinks are one of the most important ranking factors in Google.
Law firms should focus on their link-building strategy by targeting quality websites to link back to theirs.
Not only that, but backlinks can also drive high volumes of visitors to your website. This also involves getting links from local news publications or bloggers to boost local SEO rankings.
Optimize Local Listings
The last SEO tip for lead generation for lawyers is to create and optimize local listings. This includes Google Business Profile, Yelp, Bing, Hotfrog, etc.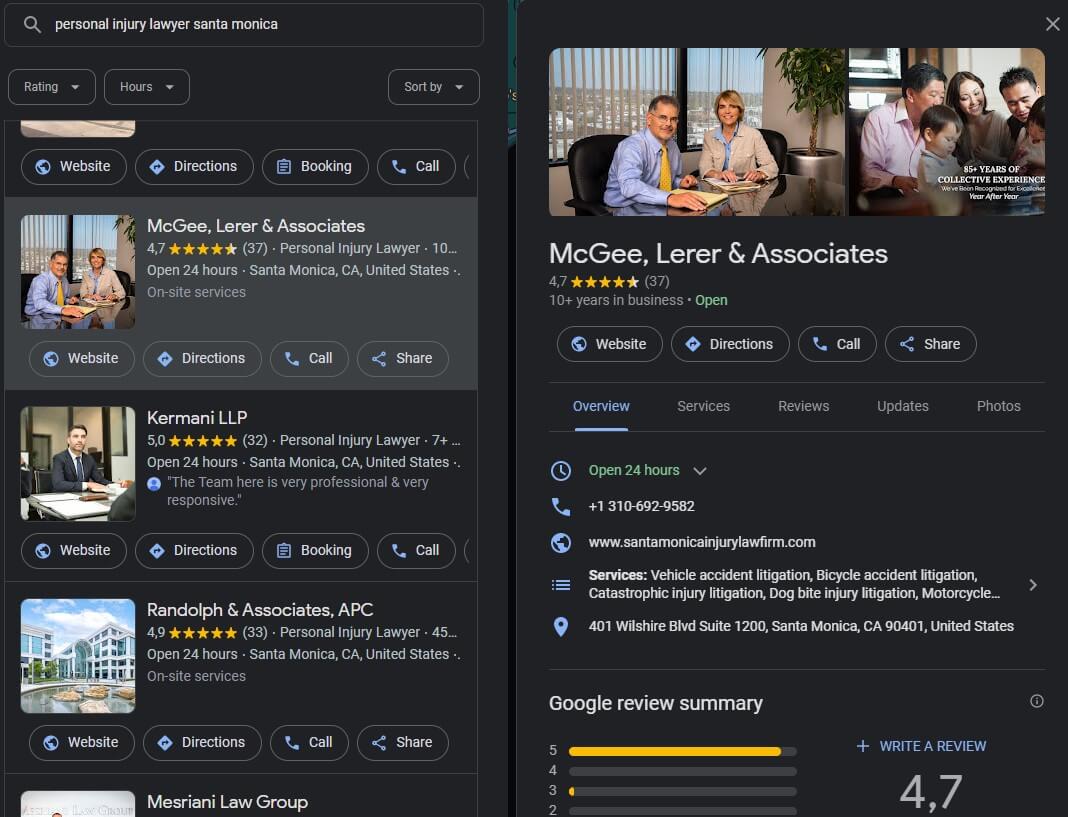 You have to make sure that your business information is correctly listed in these online directories, and that they match one another. This is known as NAP consistency and it's a big local SEO ranking factor.
To ensure that your Google Business Profile is complete and fully optimized for local searches, try our Google Business audit tool. The tool checks various elements of your GMB profile and gives recommendations on how to improve your listing.
PPC Advertising
Pay-per-click (PPC) advertising can also provide lawyers with another effective method for lead generation. Through PPC ads, advertisers pay to have their ad displayed when potential clients search using specific keywords relevant to their products and services.
Advertisers pay advertisers each time their ad is clicked upon by visitors - hence the name Pay-per-Click ads.
Such advertisements usually appear at the top and bottom of search engine results pages (SERPs), labeled with either "Sponsored" results or an "Ad" label.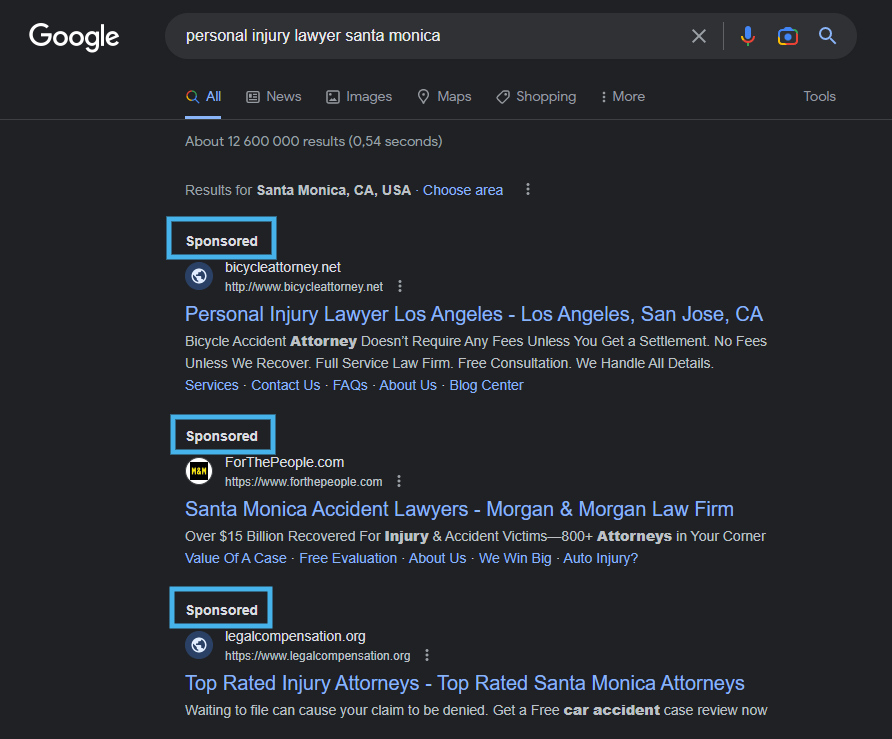 For instance, personal injury lawyers in New York City could set up a Pay Per Click (PPC) advertising campaign targeting keywords like "personal injury lawyer NYC" or "car accident attorney NYC".
So when someone searches these terms their ad would appear prominently at the top of search results and when clicked upon they would be taken directly to either your website or landing page where you could collect their contact info.
Here are a few pointers for optimizing pay-per-click (PPC) campaigns for lead generation:
Conduct keyword research to understand what terms your potential clients are searching for - either with a dedicated tool such as SEOptimer's keyword research tool or directly via the keyword tool in Google Adwords.
Create targeted ad groups for specific practice areas or services. For instance, you can create an ad group to reach people searching for "personal injury lawyer in Florida".
Write attractive ad copy that highlights the advantages of your legal services, not features. Always focus on promoting the benefits over the features!
Incorporate ad extensions to provide additional information such as your phone number or a link to your website FAQ section.
Activate conversion tracking in order to assess the success of your pay-per-click campaigns.
Track and optimize campaigns based on performance data.
Content Marketing
Content marketing is a form of inbound marketing that emphasizes producing and sharing high-quality online content to attract prospective clients to your website or social media pages.
Content creation may take the form of blog posts, YouTube videos (more about that below), podcasts, whitepapers or any combination thereof.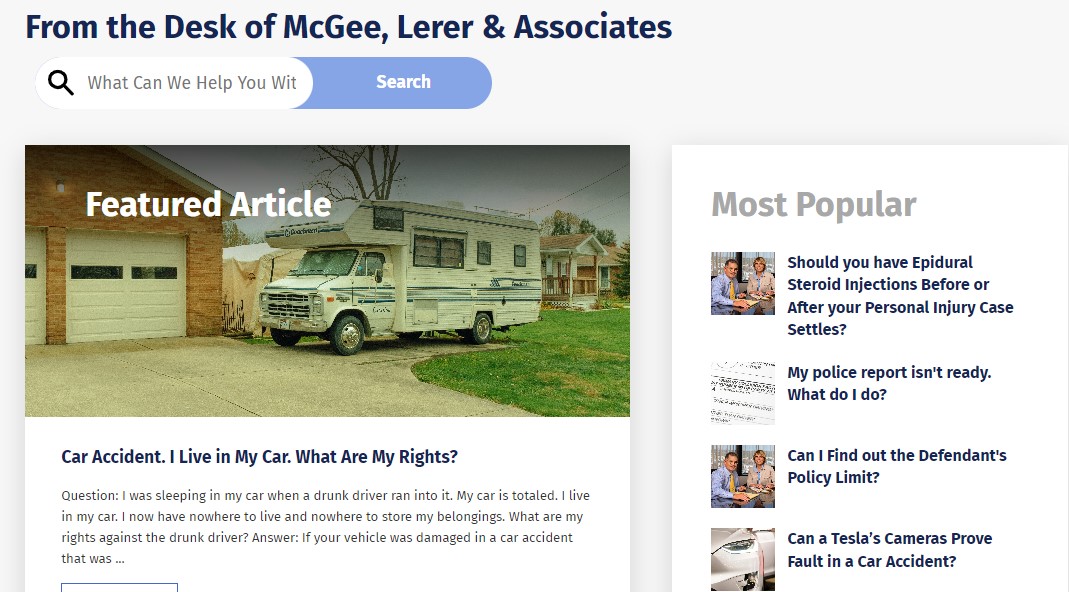 Here are a few guidelines you should keep in mind to effectively use content marketing for lead generation at your law firm:
Focus your content around topics of relevance to your target audience - for lawyers, this typically means issues their clients might experience.
Create high-quality content that is informative, entertaining, and well-written.
Promote your content across various social media networks and other applicable platforms.
Think about using guest posting as a strategy to increase exposure and attract potential clients.
Monitoring and evaluating the performance of your content to understand what works and what doesn't is key for its success.
YouTube Marketing
YouTube is the world's premier video-sharing platform with more than two billion monthly active users worldwide. Businesses of all kinds rely on video content as a way of reaching their desired target audiences.
Lawyers in particular can take full advantage of YouTube as an efficient lead generation medium by showing their expertise within various legal fields through videos uploaded onto this popular video sharing service.
Wyzowl conducted a study that shows 91% of consumers want more video content from brands and businesses.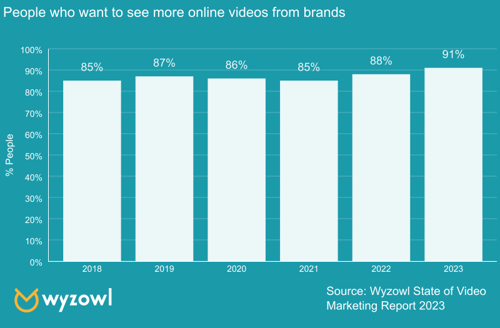 Here is an example of how lawyers can leverage YouTube as an avenue for lead generation.
Many individuals turn to YouTube in search of answers for legal inquiries.
Producing videos that respond these questions can help law firms and attorneys establish themselves as authorities on certain subjects.
For instance, you can make an educational video detailing all of the steps associated with filing for divorce or starting your business.
At some stage in the video, you should then encourage viewers to click a link in your video description that leads them directly to a landing page where you can collect their contact details.
Free Consultations
Offering free consultations is an effective strategy to generate leads for your law practice.
The reason why it's so effective is because potential clients can get acquainted with you and the firm before committing to hiring you.
In turn, offering these consultations provides you with an opportunity to demonstrate your expertise and show how your expertise could solve their legal woes.
You can implement this strategy by placing a clear call-to-action on your website for visitors to book a free consultation.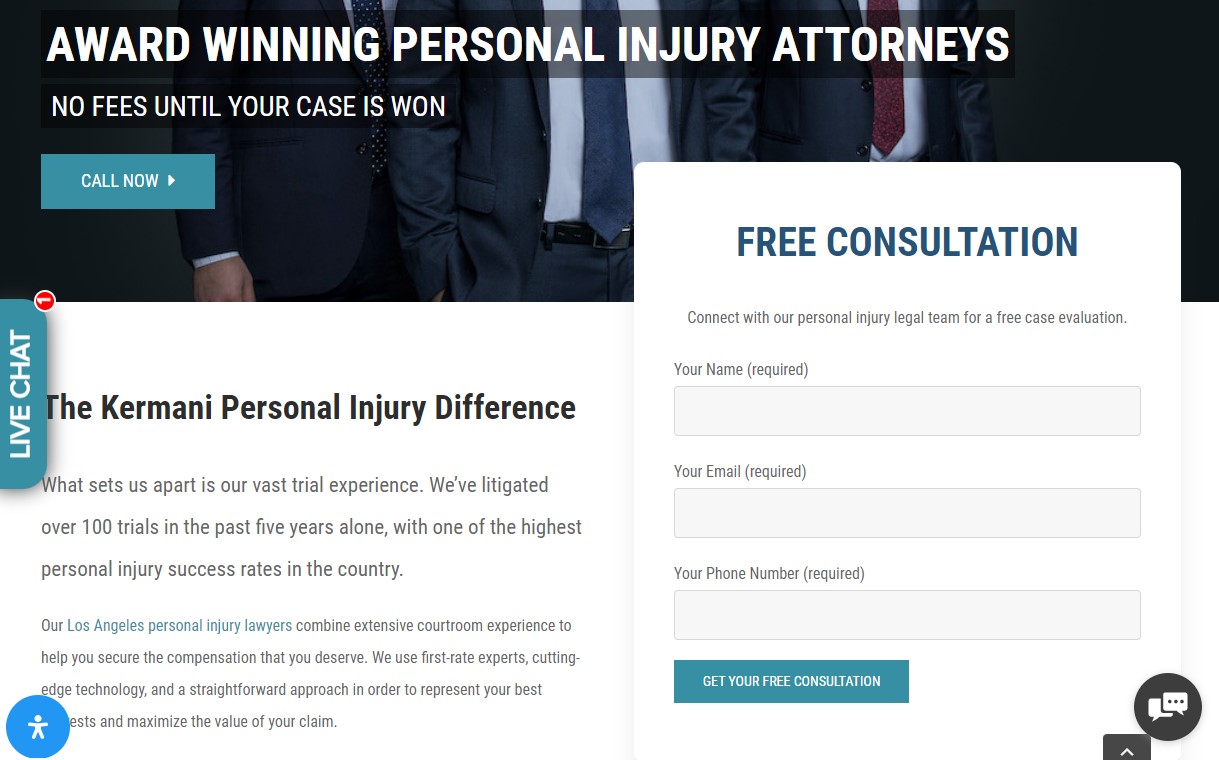 It's worth noting that all the lead generation tactics we have discussed so far can drive visitors directly to your website, where free consultations may be offered.
Conclusion
Generating leads for a law firm requires a comprehensive digital marketing strategy that takes advantage of multiple digital channels.
While the strategies discussed in this article are all effective strategies for generating leads, it's important to remember that each law firm is unique and will require a tailored approach that reflects its specific goals and needs.
With an effective lead generation strategy in place, lawyers can attract more potential clients, establish themselves as industry experts, and ultimately increase conversions and revenue for their practice.