20+ Local SEO Citations for Dentists
Oct 12, 2023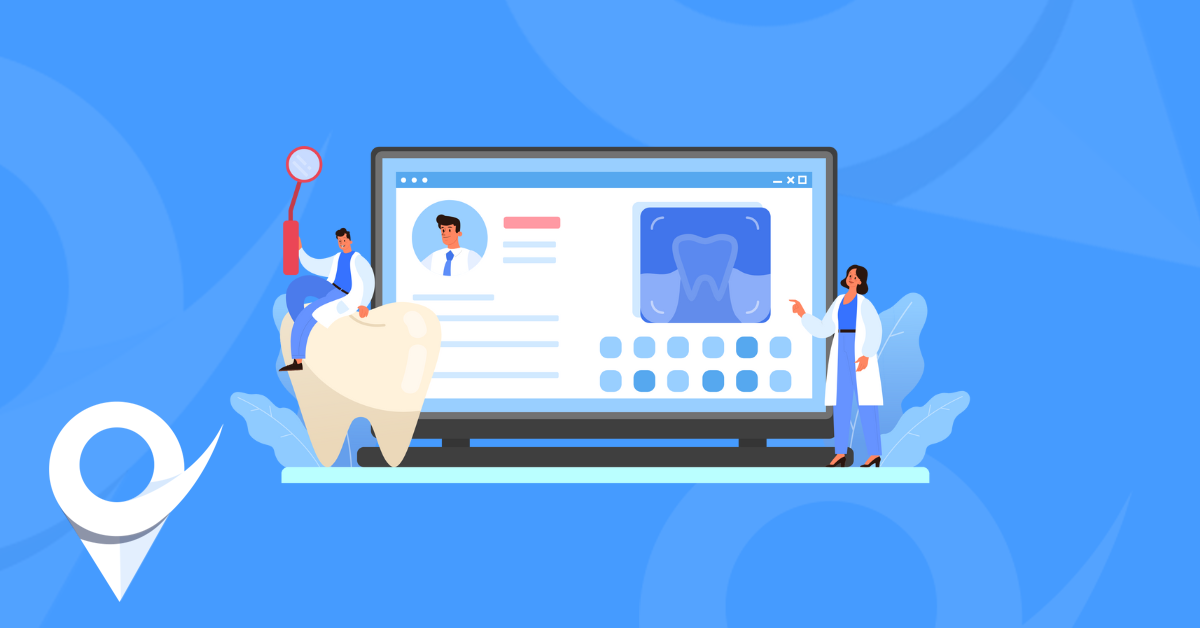 For dental practitioners aiming to enhance their local market reach, it's essential to understand and effectively utilize local SEO citations, also sometimes referred to as Google Map citations.
This article aims to clarify what these citations are, explain their importance, and offer best practices for creating them.
Furthermore, we provide a comprehensive list of over 20 sites ideal for creating dentist citations.
Whether you're an established dental professional or new to the industry, this guide will provide the necessary insights to leverage Local SEO and strengthen your local market presence.
What are Citations?
"Citations" in the context of local SEO are online references to a business that typically include the name, address, and phone number (NAP) of the company. They play a vital role in informing search engines like Google about the details of your business, enhancing its visibility in local searches.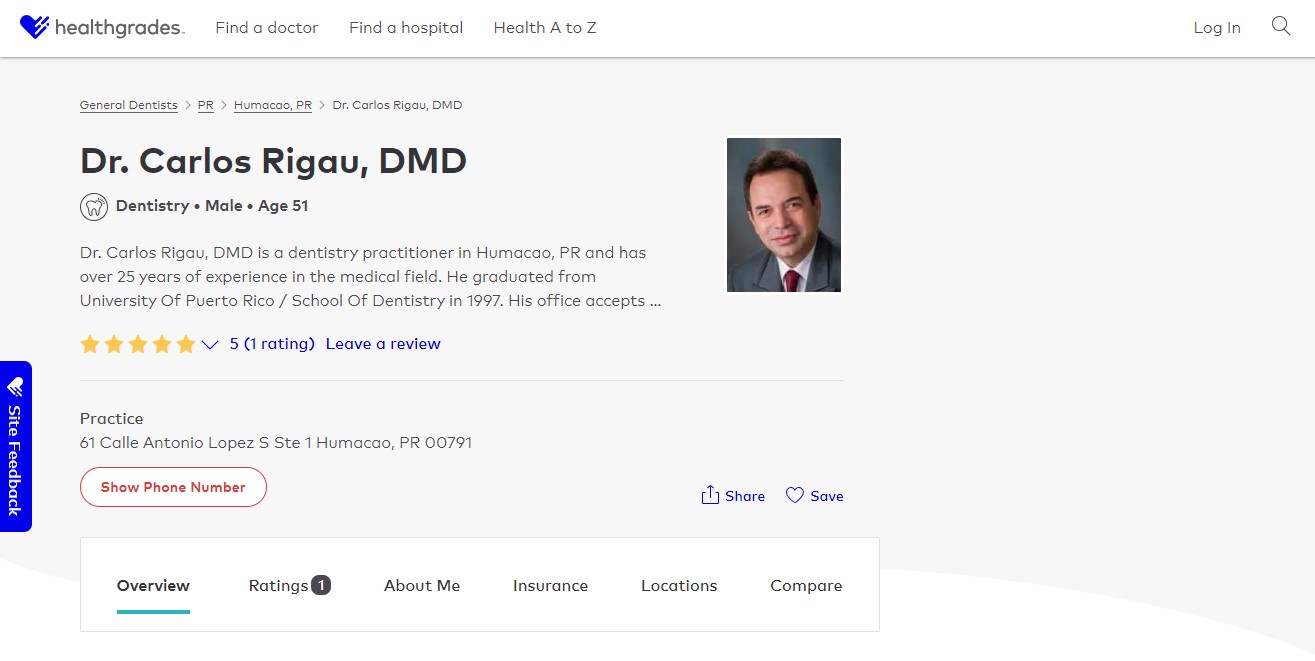 Citations can be found on various platforms such as local business directories, websites, apps, or social platforms.
It's crucial to note that consistency in the information across all citations is key to their effectiveness. In essence, citations serve as a digital footprint validating the existence and legitimacy of your business in the online world, thereby contributing to your Local SEO strategy.
Why are Citations Important?
Citations are an essential component of an effective dental SEO strategy, primarily for two reasons.
Firstly, they help improve the visibility of your business in local search results.
Search engines like Google use citations to gather information about businesses. The more citations a business has from reputable sources, the more likely it is to appear in local search results.
Citations are indeed a local SEO ranking factor and they can therefore not be ignored in your local SEO strategy.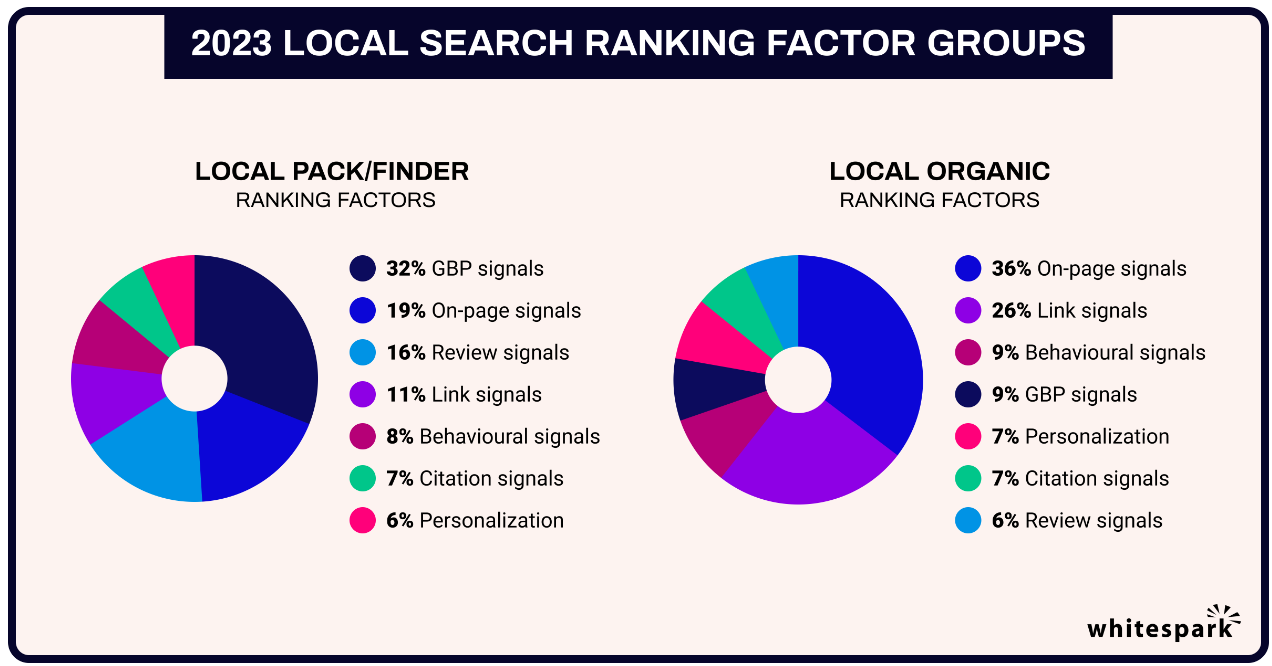 Image source: Whitespark
Consistent and accurate information across various platforms signals to search engines that your business is legitimate and well-established.
Moreover, potential customers often rely on these online mentions to decide whether a business can be trusted. Therefore, well-managed citations not only bolster your online presence but also contribute to building your business's reputation.
Local Citations for Dentists
The more accurate and consistent citations you have across various platforms, the higher your chances of being discovered by potential patients.
But where should you create these citations? Here's a list of key websites and directories that dentists should consider:
Remember, while creating citations, consistency and accuracy of your NAP (Name, Address, Phone number) information are key. Regularly monitor and update your citations to ensure they remain effective.
Best Practices for Creating Citations
Creating effective citations requires attention to detail, consistency, and strategic placement. Here are some best practices for creating citations for dentists:
Accuracy is Key
Ensure that your business's name, address, and phone number (NAP) are accurate across all platforms. Any discrepancies can confuse search engines and potential customers.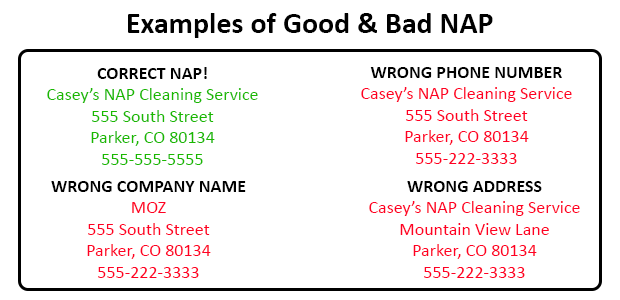 Image source: Biq.cloud
Consistency Matters
Consistency in the presentation of your NAP information is crucial. Even minor differences like 'St.' versus 'Street' can impact your citation's effectiveness.
Prioritize Quality Over Quantity
While it's important to have your business listed on various platforms, prioritize quality over quantity. Focus on reputable websites or directories relevant to your industry.
Ensure You Complete Each Citation
When creating listings for your dental practice on citation sites, it's not only important to include your Name, Address, and Phone number (NAP), but also to complete as much information as possible.
The more information that's publicly available about your business, the better. This can include information such as services, operating hours, photos, staff information, payment information, etc.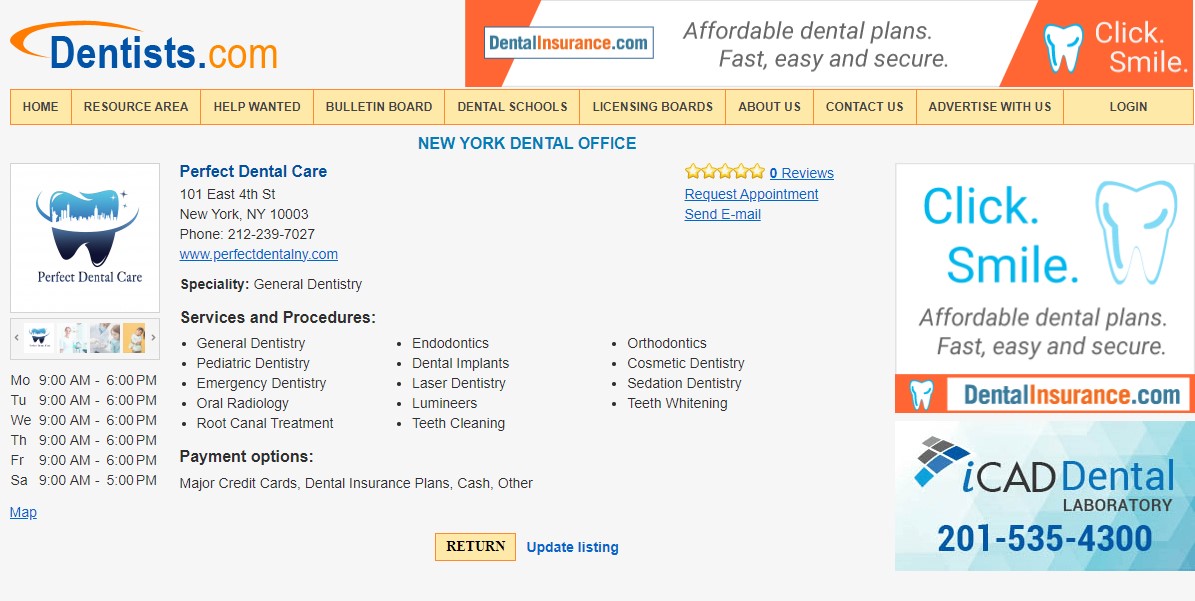 Include a Detailed Business Description
Along with your NAP information, include a detailed description of your services. Highlight your specialties and what sets you apart from other dental practices.
Leverage Local Business Directories
Listing your business on local directories can boost your visibility in local search results. Consider directories like Google My Business, Yelp, and Bing Places.

Consider Industry-Specific Sites
Dental-specific sites such as Zocdoc and Healthgrades offer another avenue for citations. These sites often rank well in search results and can drive targeted traffic to your practice.
Monitor Your Citations
Regularly check your citations to ensure they remain accurate and consistent.
Respond to Reviews
Engage with your patients by responding to reviews, both positive and negative. This not only shows that you value their feedback but also contributes to your online reputation management.
By following these best practices, you can create effective citations that enhance your local SEO efforts, increase your online visibility, and attract more patients to your dental practice.
Wrapping Up
In conclusion, optimizing your dental practice's local citations is a strategic move in the digital age. It not only amplifies your online presence but also strengthens your credibility among potential patients.
By focusing on accuracy, consistency, and quality of citations across reputable platforms, you can effectively boost your local SEO efforts.
Remember, it's not just about being found, but also about creating a trustworthy image for your practice in the online realm. Harness the power of local citations and let your dental practice shine in the local search landscape.