Geo-Relevant Backlinks: Do They Boost Local Rankings?
Sep 13, 2022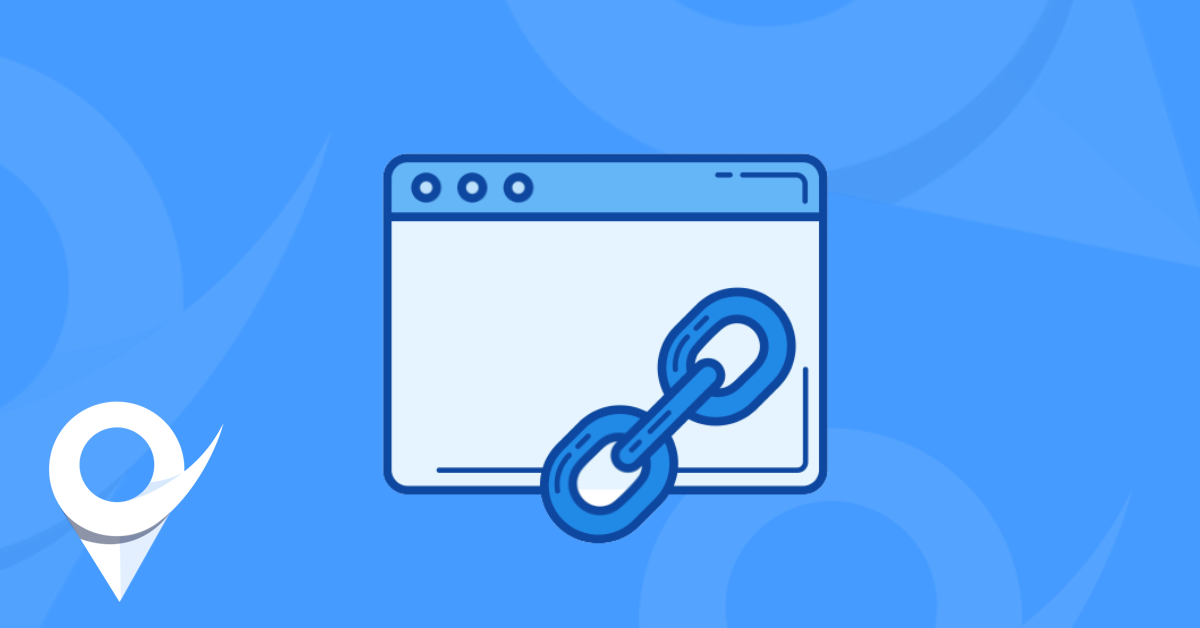 Table of Contents
What are geo-relevant backlinks?
Benefits of geo-relevant backlinks
Do geo-relevant backlinks boost local SEO rankings?
How to get geo-relevant backlinks
Keep an eye on competitor links
Be an active guest blogger
Build links from local directories
Build links from TLDs that match your target country
Get links from local newspapers
Conclusion
When it comes to gaining higher local search engine rankings, you need to spend time and effort doing local SEO.
One of the critical areas in performing effective local SEO is acquiring location-specific links for your local business, this is also commonly referred to as geo-relevant backlinks.
The bigger question is - do geo-relevant backlinks help to boost local rankings? And, should you spend time researching and reaching out to locally relevant websites depending on your target locations?
The short answer is - YES, geo-relevant backlinks help in boosting local rankings. Locally relevant backlinks improve the website's relevancy score, helping it rank higher in the local search results.
One high-quality niche-relevant local backlink is more effective than multiple low-quality ones.
This article will discuss the advantages of acquiring geo-relevant backlinks and will also share the top strategies used to get locally relevant backlinks to point to your business's website.
Let's begin!
What Are Geo-Relevant Backlinks?
Geo-relevant backlinks are links that come from sites that target the same geographic location as your business. The term "geo relevance" includes regional location, business type, or even geographic landmarks.
For instance, for a used car sales website in London, links from car-related sites in London, car forums in London, and car classifieds in London are considered geo-relevant backlinks. These links indicate to Google that the business is specifically relevant to used car sales in a particular region. Therefore, Google ranks the website higher in the SERP for certain geo-specific queries.

Similarly, for a law firm in Paris, links from law domains with a country-specific domain, such as .fr, are more beneficial than .com domains.
Backlinks from local business directories in your target city, state, or country are all considered geo-relevant backlinks.
Benefits of Geo-Relevant Backlinks
Geo-relevant links are one of the best strategies to increase the local organic presence of a business.
Here are the top advantages of geo-relevant backlinks:
Local audiences can be reached more easily with geo-relevant links than links from niche-relevant websites.
You can use geo-relevant links to rank both generic keywords (like "used car sales") and geo-specific search queries (like "used car sales in London").
Due to their high relevancy score, geo-relevant links offer a competitive advantage to local businesses serving a specific location. The website is promoted in the local search results based on the reputation of the locally relevant backlinks the domain has.
You can showcase geo-relevant links from authoritative local directories and websites on your home page. This improves customer trust in your business leading to more conversions.
Links from local websites also make it easier to partner with regional influencers because you can easily convince them to collaborate with your brand by telling them that you are already listed on some of the top regional websites.
Local links also improve the referral traffic your website gets from local sources. As a result, the chances of conversions naturally improve because the links you acquire from regional websites help pass on referral traffic, which converts better than national traffic.
Do Geo-Relevant Backlinks Boost Local SEO Rankings?
Yes, backlinks from geographically relevant websites and country-specific domains help to boost local SEO rankings.
Google and other search engines rely on relevancy and proximity scores while ranking local websites.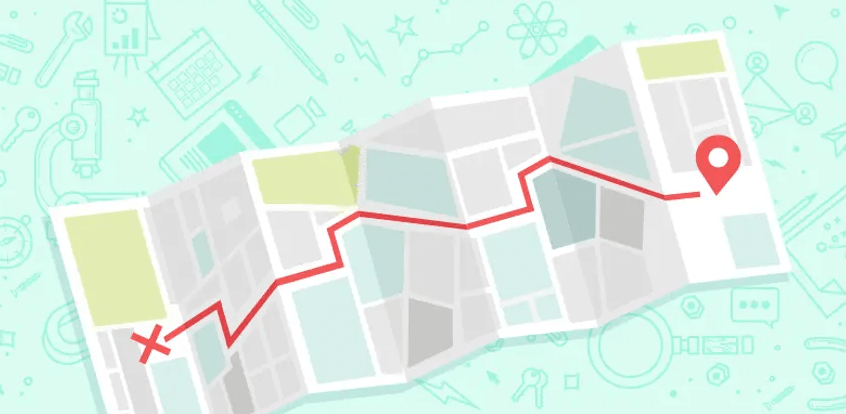 Image source: Moz
Geographically relevant backlinks improve the relevancy and proximity scores because they indicate to Google that the business is located in your target location.
With improved local-specific ranking scores, a site can climb the local rankings quickly. Local links help rank both GMB listings and websites in the organic search results.
Now that you understand the advantages of local niche-relevant backlinks, let us discuss the primary techniques for building geo-relevant backlinks.
How to Get Geo-Relevant Backlinks?
Country-specific links are crucial in helping Google understand the geographic relevance of your business towards your target location.
Here are the top methods to build geo-relevant backlinks:
Keep an Eye on Competitor Links
A fundamental local SEO strategy for building local links is to keep an eye on your competitors' backlinks. You can use a backlink checker tool to find the domains linking to your competitors.
Once the tool completes the link check, download the list of domains and filter the geographically relevant ones.
Make sure you do not ignore sites based only on stats (such as Domain Authority, Domain Rating, or the SEMrush Domain Authority Score) because you can lose out on some valuable local links.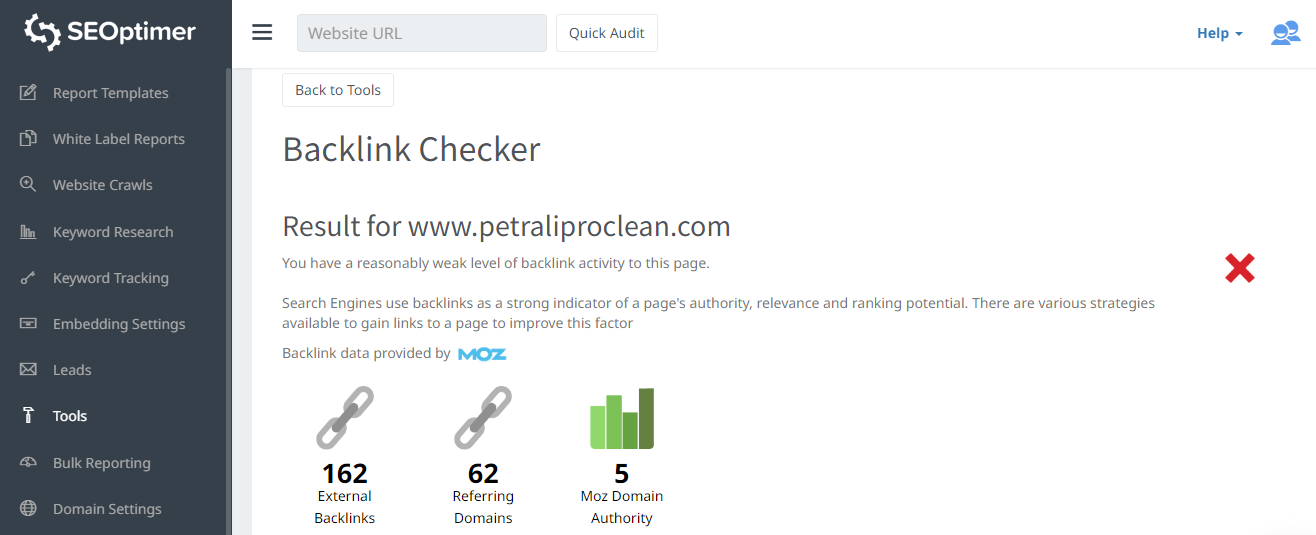 You can avoid links from public blog networks (PBNs), do-follow blog comments, and Web 2.0s as it adds artificial relevance, and too many such links might lead to Google penalties.
Choose local business directories, blogs, forums, and news sites that allow guest blogging. These are the links that you should approach to get links from.
Performing competitor analysis and reaching out to webmasters for backlinks may take time, but these geo-relevant backlinks can improve your local relevance and boost overall site authority.
Be an Active Guest Blogger
Find local websites in your target areas that accept guest contributors and approach them by offering free content in return for a backlink to your website.
Local webmasters gladly accept local contributors from their area.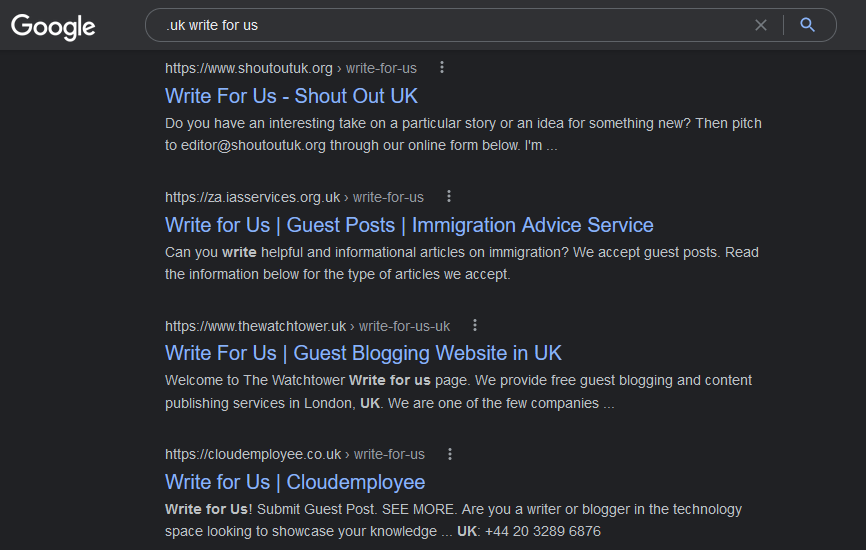 For example, to find country-specific guest blogging sites in the UK, you can use the below queries:
.uk "write for us"
.uk "guest post"
.uk "become a contributor"
You can revise your search queries depending on your target location.
With the help of local guest blogging, you can quickly increase the number of local referring domains pointing back to your website.
Build Links From Local Directories
Create links from local business directories, such as Bing, Yelp, FourSquare, Yellow Pages, Better Business Bureau, and other relevant directories.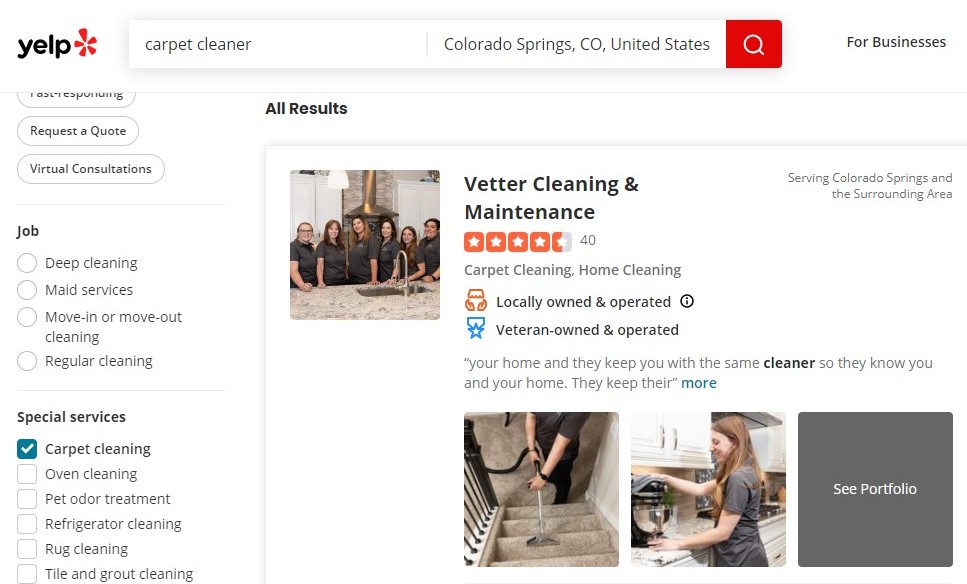 You can also get your business listed on local review websites because they are also valuable sources of link building.
Build Geo-Relevant Backlinks From TLDs That Matches Your Target Country
TLD or top-level domain refers to the part that immediately follows the last dot in the domain name. Some of the popular country-level TLDs are .uk, .us, .in, .fr, .au, and .ca.
Going for a link on a website with a TLD that matches your target country has significant geographic advantages.
Take a quick glance at the site's domain hosting location if you want to look very hard for the ultimate geo-targeting aspect. Obtaining links from websites with servers and IP addresses the same as your target location can strengthen your geographically focused link-building efforts.
As such, if your business operates in the United Kingdom, you should try to acquire as many links from .uk domains as possible.
Get Geo-Relevant Backlinks From Local Newspapers
Another top local link-building strategy is to get links from newspapers and magazines. You can prepare a list of local online newspapers and magazines in your area and approach the editors to contribute content.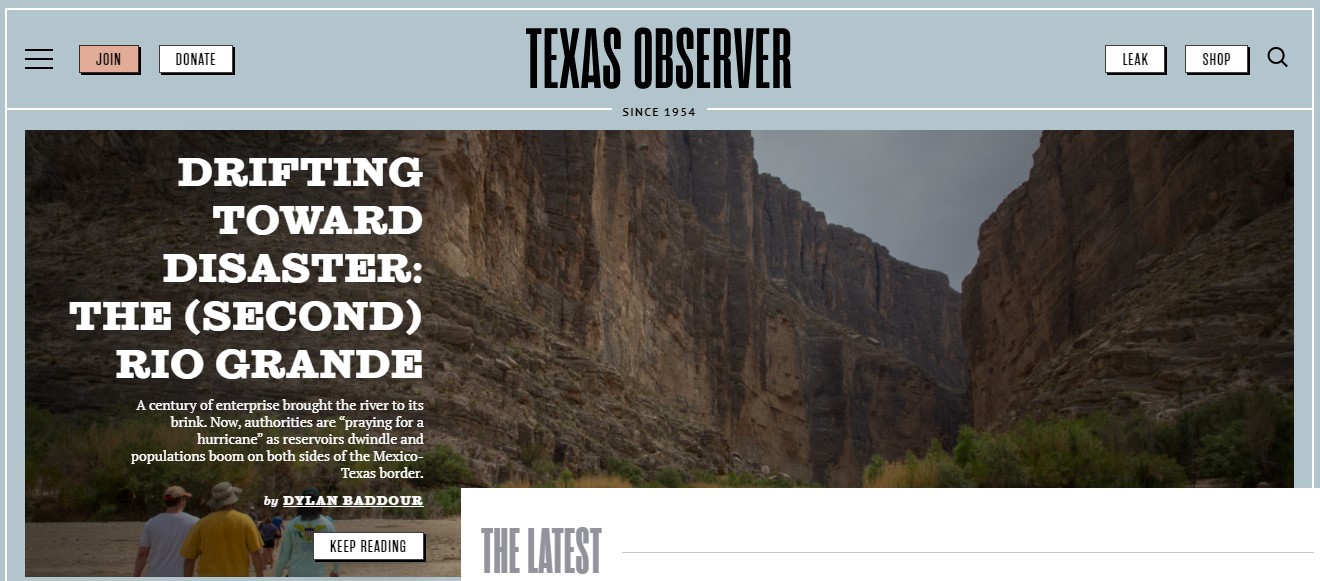 You will increase the chances of the content getting approved if you send newsworthy and engaging local content containing a natural backlink to your website.
Newspaper links are authoritative and are regarded as valuable links in the eyes of Google.
Conclusion
Never undervalue the effectiveness of creating local links. Local SEO link building helps to improve site authority and increases your business's visibility in local search.
Both geo and niche-related links are crucial for SEO. You should focus on getting geo-specific niche backlinks for maximum SEO benefit.
Use the tips discussed in this local link-building guide to acquire the most relevant links to your website.
Building country-specific local links require patience and the right SEO tools. When done correctly, geo-links can go a long way in increasing your website's reputation and relevant organic traffic.
Happy link building!