How to Create a Local Content Marketing Strategy for Your Business
Apr 19, 2023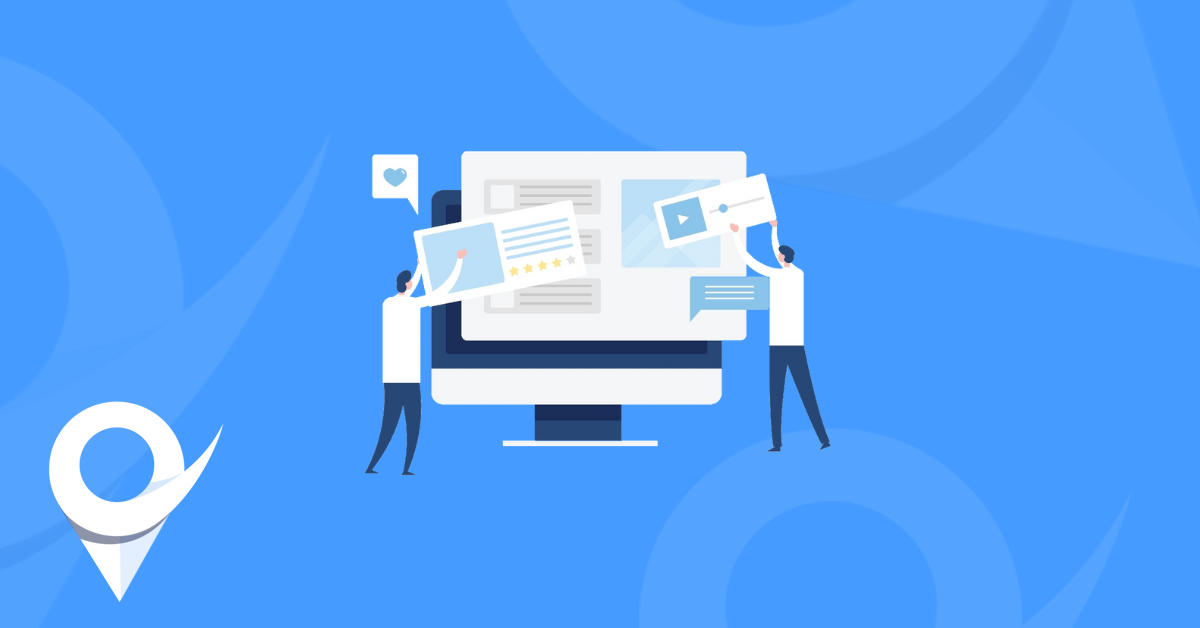 Table of Contents
What is local content marketing?
What is the purpose of local content marketing?
How to create a local content marketing strategy?
Understand your audience
Build a strong brand image
Create blog content for your community
Publish local content on other websites
Distribute all your content on social media
Create relevant GMB posts
Conclusion
Local content marketing is an important aspect of marketing for small, local businesses.
As more and more people are turning towards search engines to find what they need in their area, it's becoming essential for businesses to create content that speaks directly to their target audience at a local level.
In this article, we'll be exploring just how impactful local content marketing can be when used correctly.
Not only will it help you establish a deeper connection with your community but also build brand awareness that's sure to make lasting impressions on potential customers.
Speaking of which, we'll dive into some practical tips on how you can craft the perfect local content marketing strategy for your business.
And along the way, we'll look at some excellent examples of other companies who have aced their local content marketing.
What is Local Content Marketing?
Now, when it comes to creating local content, you might wonder what exactly that entails.
It's really about tailoring your message specifically for your area and the people who live there.
This can mean anything from writing blog posts or filming YouTube videos that highlight topics unique to your community and business.
Whatever medium you choose - whether it be social media content, email newsletters, or something else entirely - the key is to make sure that everything you create stays true to your brand while still resonating with those in your local area.
When done effectively, building out a portfolio of original content will help engage more locals than ever before!
That's because you'll be delivering value through helpful information, entertainment, and insights that they won't find anywhere else.
So the bottom line? Invest time into crafting quality local marketing strategies and enjoy watching an influx of loyal customers roll in!
For example, this plumber in New York City published a blog post titled "How to Unclog a Kitchen Sink" which goes into detail on the exact steps you need to take to get your kitchen sink working again.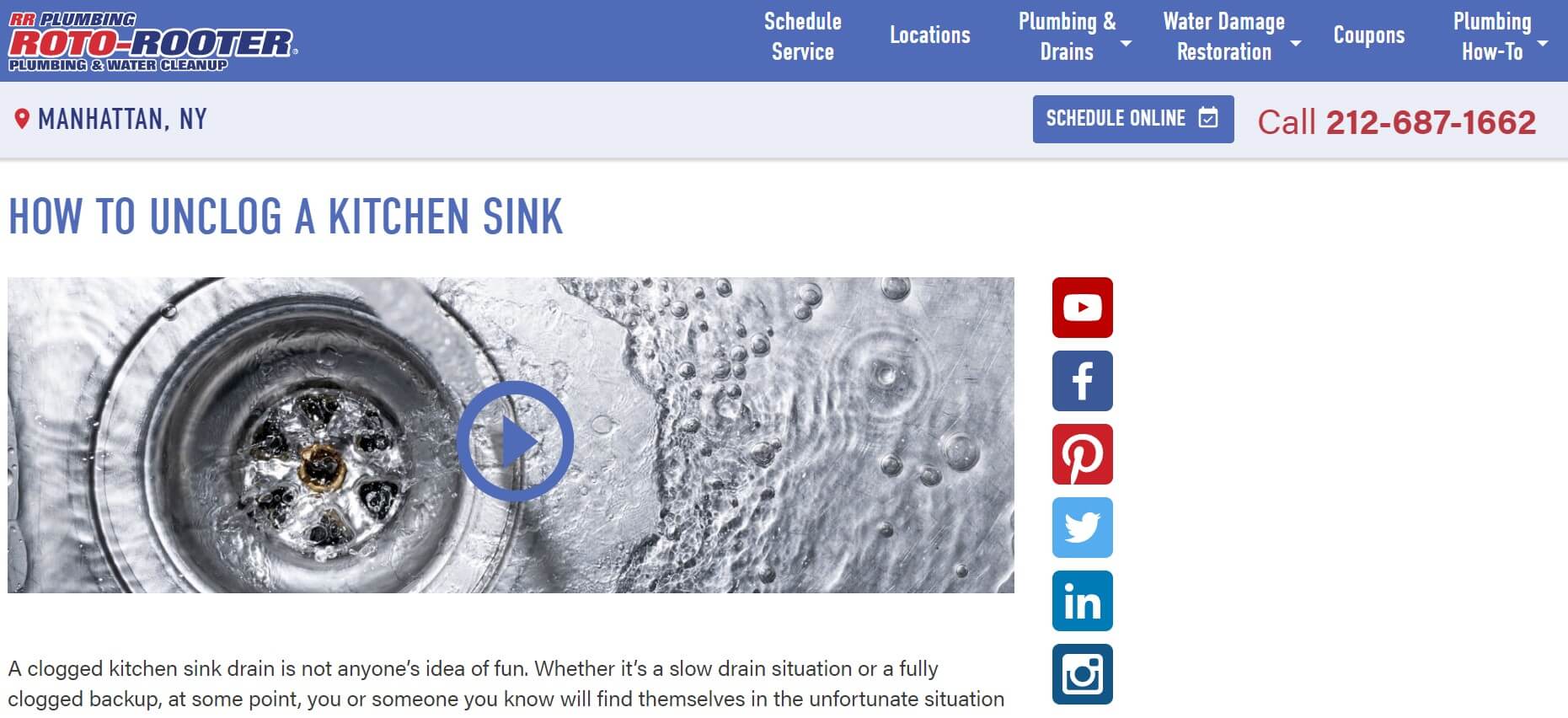 Likewise, the same plumber has published numerous videos on YouTube covering various plumbing-related topics.
The key is to make sure that your content answers common questions that your audience might have.
How to Create a Local Content Marketing Strategy
Now that you know what local content marketing is and how it can benefit your business, let's take a look at how you can create your own local content marketing strategy.
Really Understand Your Audience
It's critical that you understand your audience before creating any local content campaigns. Take the time to research their interests, pain points, and behaviors.
By understanding your audience on a deeper level, you'll be better able to create content that truly resonates with them.
So, how do you understand your audience? Here are a few ideas:
Create customer personas: One key method for understanding your audience is through developing customer personas. These fictional representations of your ideal customers are created by collecting data about real-life customers and identifying commonalities in their demographics, goals, behaviors, and so on.
Conduct market research: Look into local market trends to get a better understanding of who your audience is. You can use tools such as Google Trends to find the latest trends in your industry.
Spy on your competitors: See what other local businesses in your industry are doing and what seems to be resonating with their audience.
Engage with your audience: Talk to your existing customers and get their feedback on what they like about your business and what they would like to see more of.
Use social media analytics: Social media platforms like Facebook and Instagram offer analytics tools that can provide you with valuable insights into your audience's demographics, interests, and behaviors. If you are active on YouTube, you'll also be able to get valuable insights from your YouTube Analytics dashboard on audience demographics.
By really understanding your audience, you'll be able to create content that speaks directly to their needs and interests.
Build a Strong Brand Image
Before you even start creating localized content for your target audience, it's critical to first build a strong brand foundation.
This foundation will include all of the visual aspects of your brand, such as a well-designed logo, a visually-appealing website, and a cohesive social media presence.
A local landscaping business, WellSpring Landscaping, has managed to get this just right.
Their entire brand presence, including their website and social media, has been properly designed.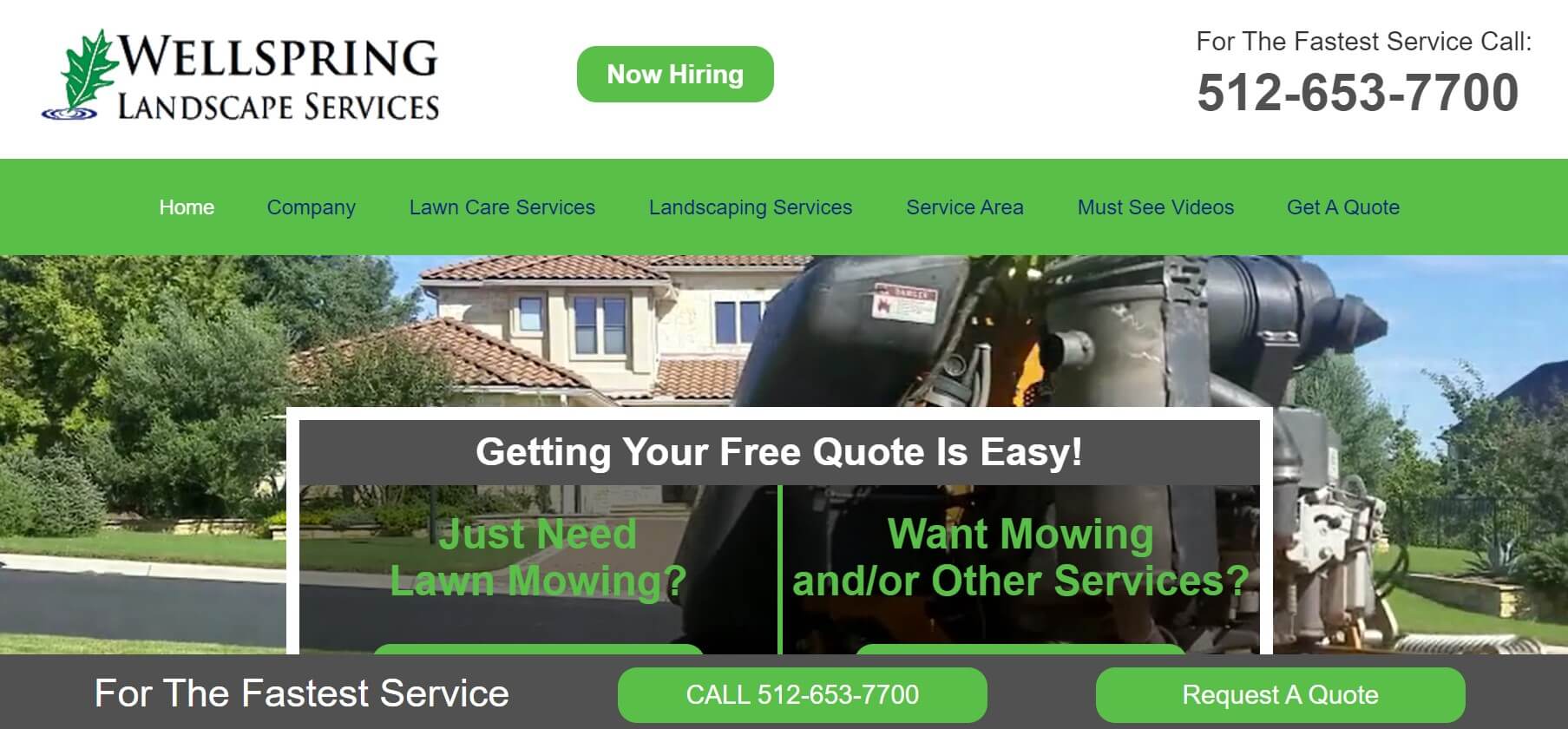 By having a strong brand foundation, you'll create a memorable impression on those who come across your content, as well as build brand awareness and trust with potential customers.
When it comes to your website, ensure that it is user-friendly, easy to navigate, and optimized for search engine rankings.
You want to make sure that the overall design of your website is both attractive and functional.
This will compel visitors to continue exploring beyond the page they landed on.
A strong brand foundation will also help you stand out from your competitors in your local market by clearly communicating your value proposition and what differentiates your business.
When you have a clearly defined brand, it's easier to create content that aligns with your business goals and resonates with your audience.
By building a strong brand, you'll be able to establish your business as a reputable and trustworthy source of information, which will make it easier to gain the attention of your target audience, even as other local competitors vie for their attention.
So take some time to polish up your branding efforts, and make sure that they represent your business in the most appealing and memorable way possible.
Create Blog Content for Your Local Community
Now it's time to start creating localized content for your audience.
One of the best ways to do this is through blogging.
By creating blog content that addresses the specific interests and needs of your local community, you can build a more engaged and loyal audience.
To start, you'll need to research what topics are most relevant to your target audience.
You can do this in a number of ways, such as by conducting local keyword research to see what queries people are using to find businesses like yours.

You can also do an analysis of your competitor's website to see what content they are creating.
Most modern keyword research tools will give users the ability to plug in their competitor's website to see which keywords they are using and currently ranking for.
For instance, an HVAC contractor in Santa Monica can use a keyword research tool to find all the keywords that one of the top HVAC contractors in the city is ranking for.

Based on these insights, you can find low-competition content opportunities for your blog.
You can also leverage question-and-answer forums such as Quora, Facebook groups, and other online communities to see what questions people are asking and what topics they're most interested in.
For instance, a cleaning company can monitor Reddit pages for any relevant questions that someone might need help with.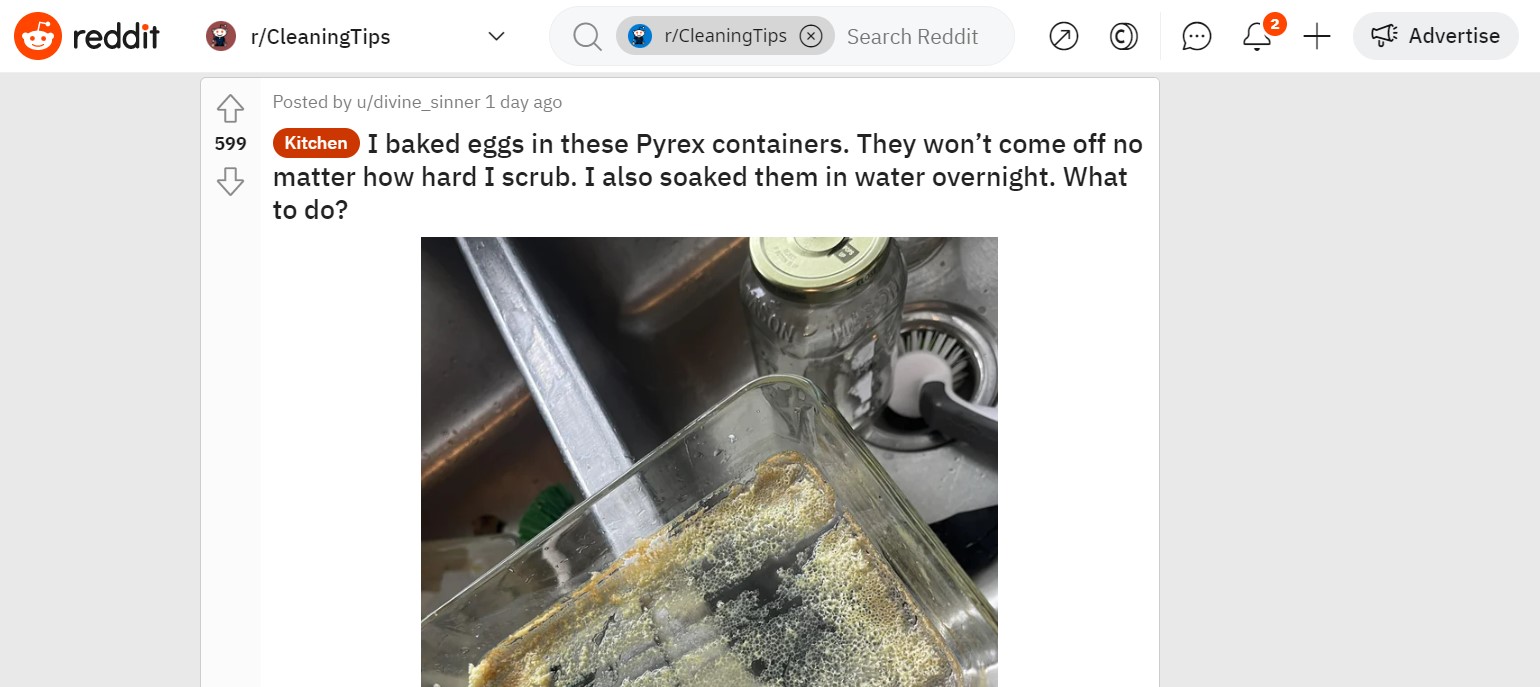 This can serve as a starting point for a blog article that answers this question and similar queries from users.
This will give you a better understanding of the types of content that resonate with your local community.
Once you have a list of topics to write about, you can start creating your blog content.
Keep in mind that your blog posts should be both informative and engaging.
Consider adding media, such as images and videos, to keep readers engaged and on your page for longer.
In addition, try to keep your writing style conversational and approachable, so that readers feel that they are interacting with a real person, rather than a faceless organization.
Don't forget about the "local" aspect of your blog content too.
You can include local references, events, and news in your blog posts to make them feel more personally relevant to your readers.
By doing this, you are further positioning yourself as a trusted and useful resource within your community.
Publishing Local Content on Other Websites in Your Community
Creating blog content is a great way to reach your local audience, but it's not the only way.
You can also publish content on other websites in your community to reach a wider audience.
Local newspapers or online news sites are great options for publishing your content. You can write articles or opinion pieces about your products or services, or even share your expertise on topics related to your industry.
For example, here's a blog post from Texas Monthly that featured a local plumber answering a common question "What to do if your pipes burst?"
By publishing on these sites, you'll be able to reach a larger audience and establish yourself as an expert in your field.
You'll also have the opportunity to include links back to your website, which can drive traffic and increase your visibility online.
When creating content for other websites, it's important to keep in mind their audience.
Make sure your content aligns with their brand and messaging and provides value to their readers.
In some cases, you may even be able to collaborate with other local businesses or organizations on content opportunities.
By teaming up with other local businesses, you can expand the reach of your messaging without having to do any extra work.
Additionally, make sure that you include contact information like website URLs or social media accounts and more importantly a relevant backlink to your website.
This ensures that you will get some SEO value out of the post that you've written for the another website.
Distribute All Your Content on Social Platforms
After you've created content for your website and other local publishers, it's time to share it on social media.
Social media is a powerful tool for reaching your local audience and promoting your business.
You can start by sharing your content on your own social media profiles on Facebook, Instagram, Twitter, or TikTok.
Remember to include links to your content, and include eye-catching images or videos to grab your followers' attention.
Roto-Rooter, a popular plumbing company, in Birmingham, Alabama, was featured in a news article after rescuing a dog stuck in a storm drain pipe. This was the ideal piece of content to share on their social media page.
Not only is this free publicity, but now the local community and Facebook followers get the sense that this business is a part of the community and cares for its members, even the furry ones.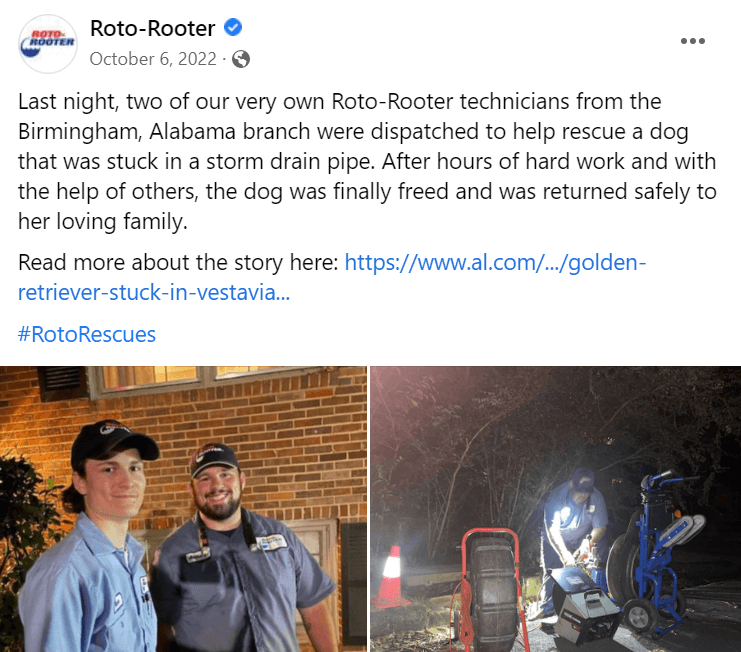 You can also join public groups on social media that focus on your local community.
These groups are great places to share your content and engage with potential customers.
And don't forget to engage with your audience! Respond to comments and messages, and thank people for sharing your content. Building relationships on social media can lead to loyal customers and valuable partnerships.
Create GMB Posts Relevant to Your Content
One platform that you should not overlook is Google My Business (GMB).
GMB is a free tool that allows businesses to create and manage their online presence across Google, including Search and Maps.
One feature of GMB that businesses can leverage is the ability to create posts.
GMB posts are short, informative updates that can be used to highlight your business's products, services, and events.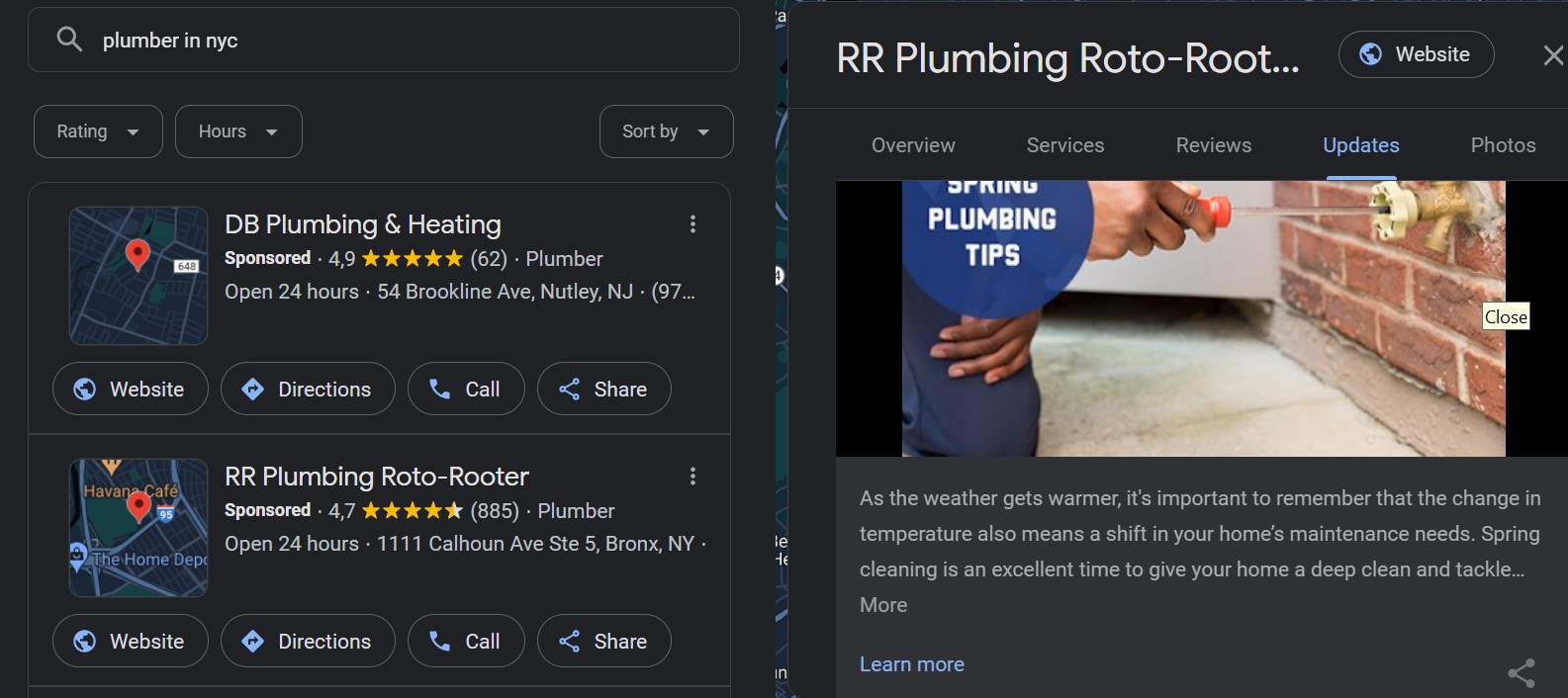 By creating GMB posts that are relevant to your local audience, you can increase your visibility on Google and attract more potential customers.
To create and publish GMB posts, you'll need to have a verified Google My Business listing for your business.
Once you have verified your GMB account, you can create posts that include text, images, and a call-to-action button.
When it comes to creating GMB posts for your local content marketing, it's important to keep in mind the interests and needs of your target audience.
Consider what type of content would be most valuable to them, such as upcoming events, promotions, or news related to your industry or community.
You can also use GMB posts to drive traffic to your website or other online platforms.
For example, you can create a post that highlights a recent blog post or article that you published on your website. This can encourage people to visit your site and learn more about your business and the content that you offer to customers.
Another way to use GMB posts is to promote local events or partnerships.
If you are sponsoring a local event or partnering with another business in the community, create a post that highlights the event or partnership and encourages people to attend or learn more.
Conclusion
As you can see, local content marketing can take many forms, from blog posts to social media to videos.
Local content marketing is a powerful way to reach potential customers and generate leads.
By constantly creating engaging content and promoting it through various marketing channels, businesses can demonstrate their expertise while simultaneously boosting visibility in their local area.
By following the strategies outlined in this article, businesses should be able to create an effective local content marketing strategy that helps them connect with their target audience, increase trust, and ultimately grow their business.