5 Best Google My Business SEO Courses for Local Businesses
Mar 24, 2023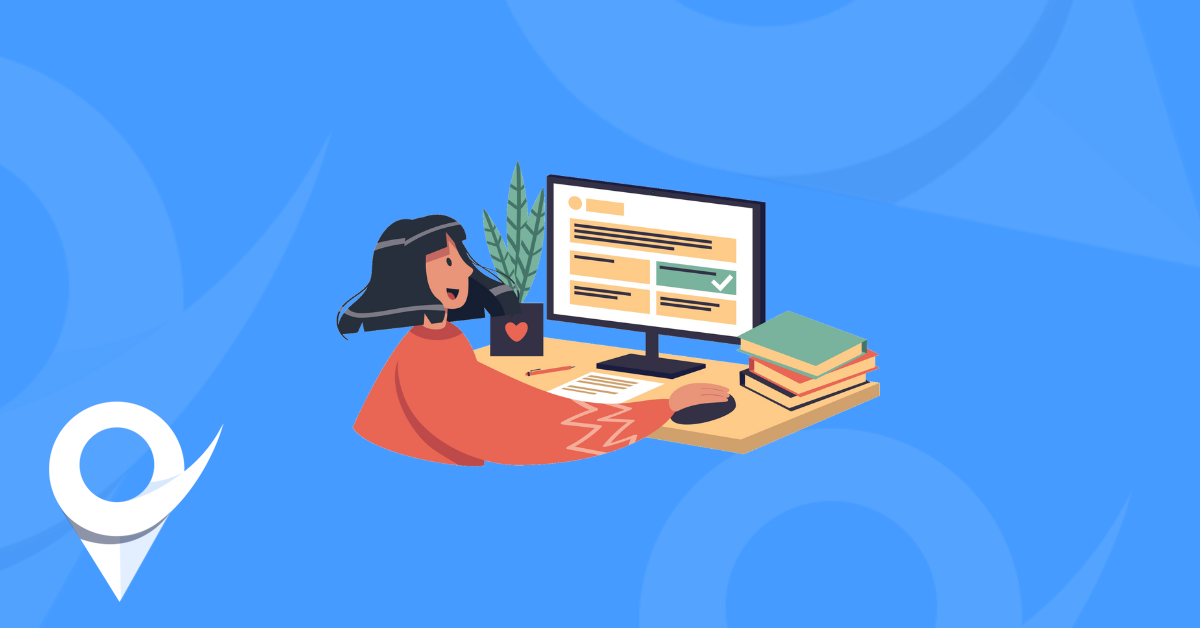 Are you searching for the ideal Google My Business SEO course to boost your local business's online visibility?
GMB (Google My Business) is a free tool that enables businesses to manage their listings and appear in search results.
However, having just a GMB profile won't cut it; to truly optimize it and stand out from competitors, an understanding of GMB optimization strategies is necessary.
With so many courses available, finding one that meets all of your requirements can be overwhelming.
To make things easier for you, we've compiled a list of five of the best Google My Business courses. Get ready to supercharge your GMB listing and boost its online visibility today!
Why Learn GMB SEO?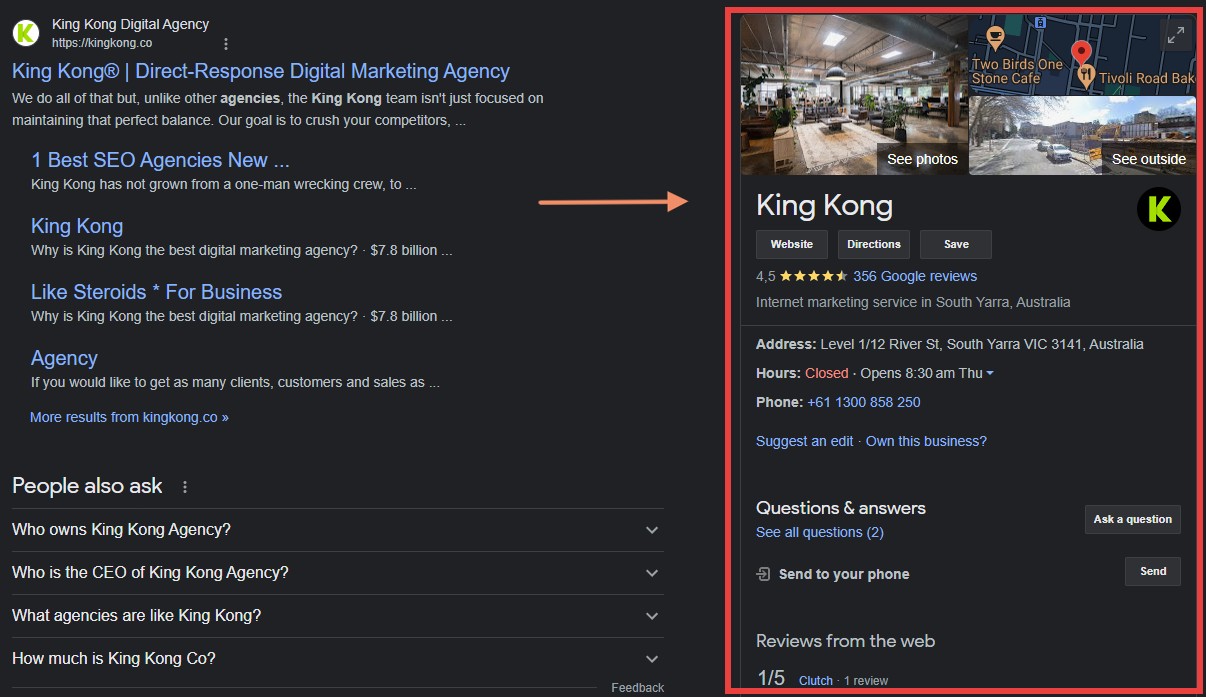 As a local business owner, you want to guarantee that potential customers can find you online.
Optimizing your GMB listing is one of the most efficient ways to do this.
Here are some reasons why learning GMB SEO is essential for business owners and marketers:
Increase Online Visibility: By optimizing your GMB listing, you increase the probability that your business will appear in relevant search results. This means potential customers searching for products or services similar to yours are more likely to come across your establishment.
Stand Out From Competition: An optimized GMB listing can help your business stand out from its rivals. By providing accurate and up-to-date information about your business, such as hours of operation, reviews, and photos, potential customers will have a compelling reason to select your establishment over others.
Boost Website Traffic: A strong GMB listing can drive traffic to your business' website. By including a link in your profile and encouraging users to visit, you could potentially increase the number of visitors and generate more leads and sales from there.
Enhance customer experience: GMB offers customers the platform to leave reviews and engage with your business. By responding to reviews and keeping your listing up-to-date, you can demonstrate that you value customer feedback and strive to offer high-quality products or services.
Mastering GMB SEO can help you attract more customers, stand out from competitors, drive website traffic, and enhance customer experience.
The advantages of optimizing your GMB listing are obvious; however, learning it doesn't need to be a difficult endeavor.
By taking an online course and applying what you learn to practice, you can significantly boost your business's Google Business Profile and meet all of your objectives.
The Best Way to Learn Local SEO
When it comes to learning local SEO, there are plenty of resources such as blogs, books, videos, and courses. But the most effective way to truly master local SEO is through hands-on experience.
Local SEO is a constantly-evolving field, and nothing beats hands-on experience when it comes to learning the ropes.
By working on real-world projects and applying the strategies you learn, you will gain an in-depth comprehension of how local SEO works and how best to optimize your Google My Business listing for maximum visibility.
Another way to gain practical experience with local SEO is to implement the strategies you learn on your own GMB listing.
By testing different approaches and measuring results, you can see firsthand which strategies work and which don't.
Practical experience alone isn't enough; you also need a comprehensive understanding of local SEO principles and best practices to guide your work.
That's why taking courses, reading books, and staying abreast of industry news and trends are all essential components in mastering local SEO.
While there are numerous resources for learning local SEO, practical experience is the best way to truly master the subject.
By working on real-world projects and applying what you learn, you will gain a comprehensive understanding of local SEO and optimize your GMB listing for maximum visibility.
Best Local SEO Courses
Here's a list of the top 5 Google My Business SEO courses:
Udemy offers a great course on Google My Business SEO that can help you get the most out of your GMB profile.
The Udemy course covers everything from setting up and verifying your business listing, optimizing your profile for local searches, how to build citations and more.
It also includes an entire section on the different Google My Business ranking factors. The course also includes real-world examples so you can see how other businesses have used Google My Business to increase their visibility and reach more customers.
Overall, Udemy's Google My Business SEO course is an excellent resource for businesses looking to get the most out of their GMB profiles. With its comprehensive coverage of all aspects of GMB optimization, it's sure to help you improve your local search rankings and reach more customers in no time.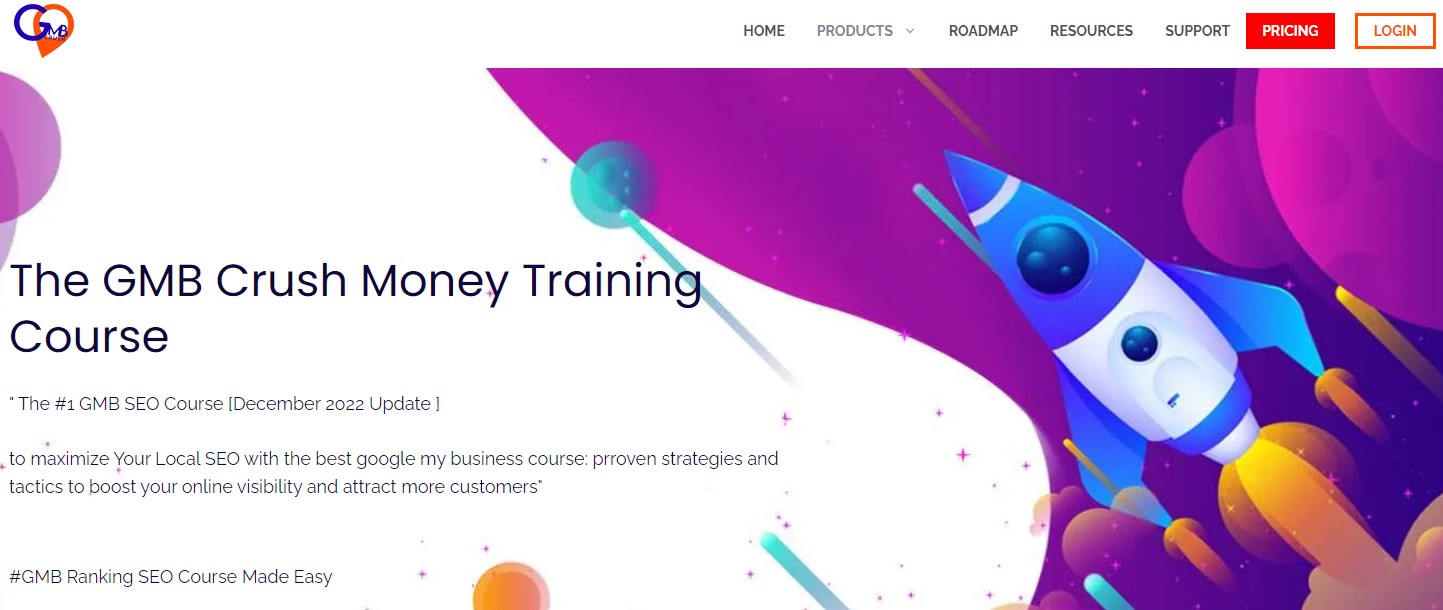 This comprehensive GMB SEO online course provides high-quality instruction on optimizing your GMB profile and climbing the ranks of Google's SERPs.
With this course, you'll learn how to leverage the full potential of your business's presence on Google My Business. From setting up a complete profile to maximizing the impact of your Google Posts – you will be able to take advantage of every detail that goes into achieving success in local search engine optimization.
The course includes fifteen actionable modules which cover topics ranging from listings optimization techniques, curating positive reviews, how to optimize your website content for local SEO and more.
With this comprehensive approach to teaching GMB optimization strategies, it is easy to see why GMB Crush stands out among other courses available today. No matter what industry or niche your business belongs in – learning how to properly optimize and maintain your listing on Google will give it a major boost above the competition.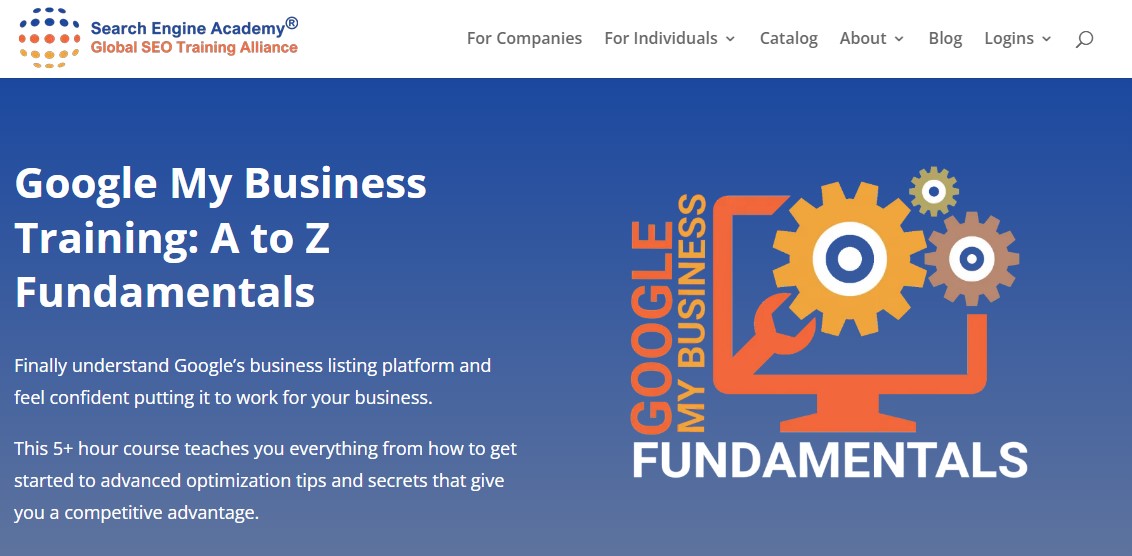 Search Engine Academy's Google My Business (GMB) Course is an in-depth course designed to teach individuals and businesses how to optimize their GMB profile in order to boost online visibility and attract more local customers.
This course covers a broad range of topics, such as the fundamentals of Google My Business (GMB), creating and verifying a GMB listing, optimizing it for local SEO purposes, managing customer reviews, and using GMB Insights to monitor performance.
The course emphasizes local SEO, which is essential for small businesses looking to compete with larger firms in their area. It outlines best practices for optimizing a GMB listing for local search, such as selecting the correct categories, using keywords effectively, and optimizing images and videos accordingly.
The course also emphasizes the significance of customer reviews and how to effectively manage them. This includes strategies for encouraging customers to leave reviews, responding to both positive and negative remarks, as well as using reviews to enhance your overall customer experience.
Search Engine Academy's GMB Course provides an exhaustive curriculum for optimizing a GMB listing for local SEO and attracting more nearby customers.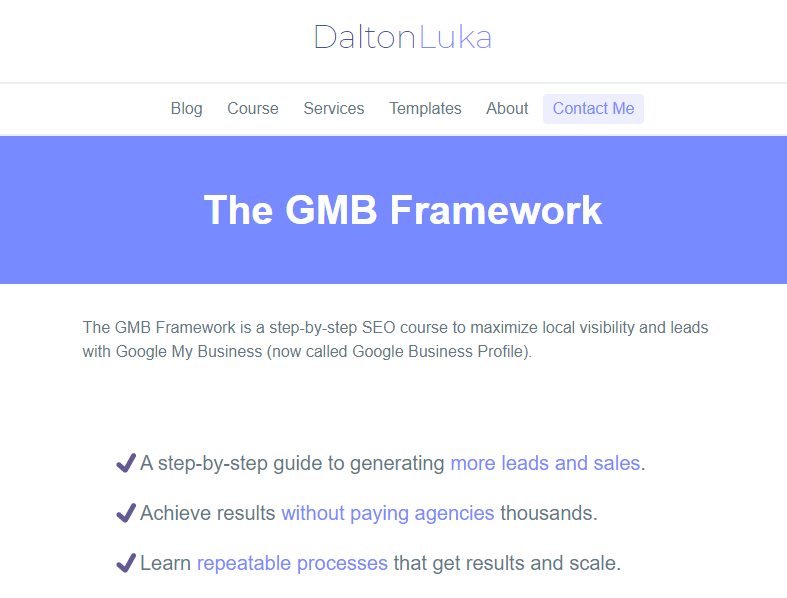 Dalton Luka's GMB Framework is an in-depth course designed to teach individuals and businesses how to maximize their Google My Business (GMB) profile for increased online visibility.
This course covers topics like optimizing your Google Business listing for relevancy and tracking performance with GMB insights.
The main focus of The GMB Framework is on increasing your online presence, including strategies for creating niche citations, using press releases and local media outlets for SEO purposes, as well as optimizing social profiles.
It also provides vital guidance on managing customer reviews – a factor that cultivates trust and credibility with potential customers.
In addition, three bonus modules are included to help participants with ranking for relevant search queries outside of their physical location, crafting relevant website copy that search engines understand, and methods to rank for additional features in SERPs (Search Engine Result Pages).
Businesses can take advantage of this course to get ahead of the competition in their market while achieving their desired online marketing objectives.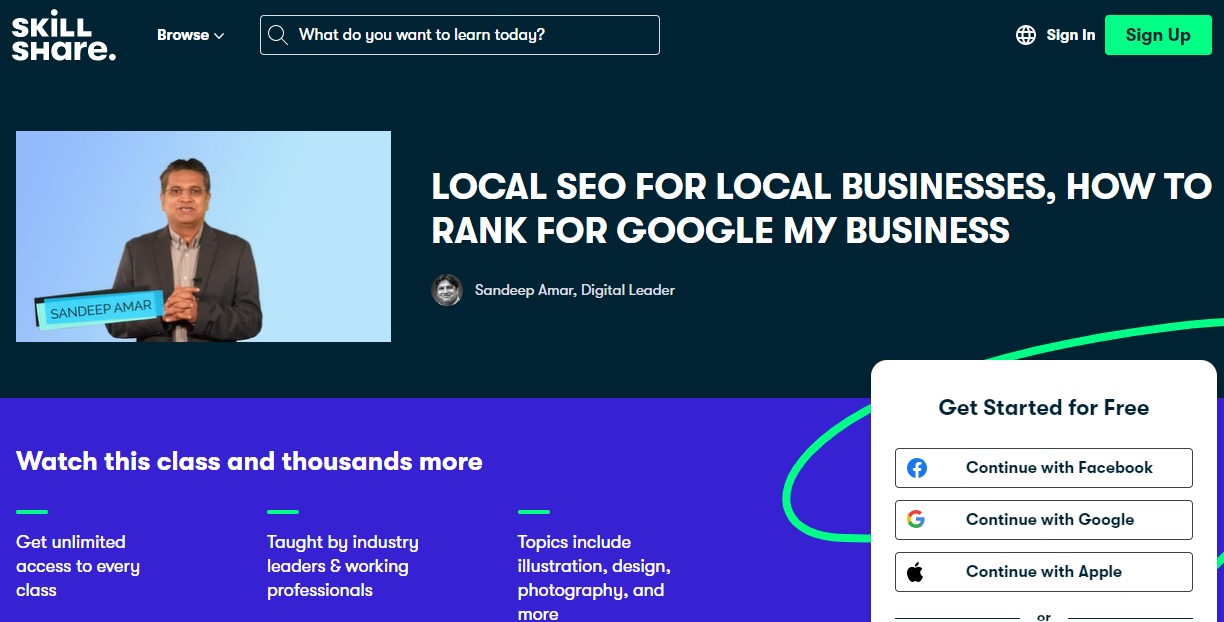 Skillshare's Local SEO for Local Businesses program offers businesses a comprehensive way to increase their online presence. This course goes into detail on topics such as how to display your business in Google Maps and use keywords in the most efficient way for organic and paid search.
The instructor takes you through each step of the process from setup to tracking key performance indicators (KPIs) when it is live. You'll also gain valuable skills including how to write an impactful business description and create a free Google website.
This class covers everything about using paid advertising on Google, including setting up relevant keyword lists, optimizing ads according to search intent, building ad extensions, and monitoring progress. You'll learn sophisticated tactics like remarketing and custom audience targeting to maximize ROI.
Conclusion
The best Google My Business SEO courses offer an in-depth look at how businesses can get the most out of their digital presence.
From optimizing content for organic and paid search to understanding metrics and creating a budget, these courses provide everything you need to take advantage of Google's powerful marketing tools.
With comprehensive instruction and expert advice, these courses enable users to unlock their full potential when it comes to using Google My Business for local SEO purposes.